Often, we let worrisome thoughts accelerate into a maelstrom of what-ifs until we're sucked into a vortex of negative thinking. Here, thought leaders like Jon Kabat-Zinn, Brené Brown, Michael Singer and Eckhart Tolle reveal their secrets to stopping anxiety before it spirals out of control. For more on #supersoulsunday, visit WatchOWN.tv/SSS

Find OWN on TV at oprah.com/FindOWN

#OWNTV #SuperSoulSunday #Oprahwinfrey
SUBSCRIBE: bit.ly/1vqD1PN

Download the Watch OWN App: bit.ly/2hr1nX2

About SuperSoul Sunday:
SuperSoul Sunday is the multi-award winning series that delivers a timely thought-provoking, eye-opening and inspiring block of programming designed to help viewers awaken to their best selves and discover a deeper connection to the world around them. Recognized by the National Academy of Television Arts & Sciences with two Daytime Emmy awards, SuperSoul Sunday features all-new conversations between Oprah Winfrey and top thinkers, authors, visionaries and spiritual leaders exploring themes and issues including happiness, personal fulfillment, spirituality, conscious living and what it means to be alive in today's world.

About OWN:
Oprah Winfrey Network is the first and only network named for, and inspired by, a single iconic leader. Oprah Winfrey's heart and creative instincts inform the brand -- and the magnetism of the channel.

Winfrey provides leadership in programming and attracts superstar talent to join her in primetime, building a global community of like-minded viewers and leading that community to connect on social media and beyond. OWN is a singular destination on cable. Depth with edge. Heart. Star power. Connection. And endless possibilities.

Discover OWN TV:
Find OWN on your TV!: bit.ly/1wJ0ugI
Our Fantastic Lineup: bit.ly/1qMi2jE

Connect with OWN Online:
Visit the OWN WEBSITE: bit.ly/1qMi2jE
Like OWN on FACEBOOK: on.fb.me/1AXYujp
Follow OWN on TWITTER: bit.ly/1sJin8Y
Follow OWN on INSTAGRAM: bit.ly/LnqzMz
Follow OWN on PINTEREST: bit.ly/2dvfPeN

4 Ways to Stop an Anxiety Spiral | SuperSoul Sunday | Oprah Winfrey Network
youtube.com/user/OWN
4 Ways to Stop an Anxiety Spiral | SuperSoul Sunday | Oprah Winfrey Network Video Statistics
4 Ways to Stop an Anxiety Spiral | SuperSoul Sunday | Oprah Winfrey Network Reviews
Ginny Jolly
23 May 2019
This is good for reducing the chance of spiraling into depression or even a paranoid state. What it does not do is stop a panic attack. A panic attack comes out of the blue and says the world is coming to an end even though you KNOW that the situation is good and untouched by disaster. I had a panic attack because of paying bills. I had enough money for them, and it was easy to pay each and every one online, but I was gripped with fear and anxiety such that I had to stop paying bills and curl into a ball in order to deal with it. The feeling of this was an interminable Hell that probably lasted 5 minutes. Count 300 seconds and see how long that is. This is not run - of - the - mill anxiety, but a mental pothole that is very deep, very hard to work out of by yourself. It takes the help of a psychiatrist, medicine, and cognitive behavioral therapy or similar. It was only after the panic attack passed that I could form a plan. And this is where the techniques in the video are useful. Paying the bills was a trigger. It was an event in my life that set off the panic attack. A trigger has no rhyme or reason; it just is. These techniques can help solve the problem of facing the trigger. This time. And each time is different, and there can be a number of triggers, such as the anxiety about when money will get to the bank so I can pay the bills. That's a very real anxiety stressor for anyone. I knew the trigger was real and based on legitimate, fear - inducing events. So I took the task of paying bills and broke it down. I knew paying bills was a trigger. I also knew that paying bills was a positive thing because I knew I had enough. So I approached the task, saying I will pay one bill. If I can't handle that, I'll stop. If I had to do that with every bill, I would do it. If I had to do it while feeling nothing and thus being a zombie, so be it. It was going to get done, and I would do it. Once I got in and paid that bill #1, everything fell into place, and I paid all my bills in succession until they were all paid. Ultimately, I faced my anxiety and panic not only by cognitive, dispassionate realization, but by breaking the pattern down into easy little bites and allowing myself to stop when it gets rough.
Sandra R. Morales
23 May 2019
Interesting... And here I thought I had no problems and I realize Ive always done that through out my life. 😕
KellyAnne Tynan
20 May 2019
This dude and his soap bubble. If he were my therapist I'd walk out.
Payoneer
23 September 2019
Exclusive Promo! Payoneer is an online payment platform that lets you transfer money from any corner of the world! Sign Up an Earn $25 for free by joining Payoneer click here!
FAKOKTA
18 May 2019
This is lunacy. You can't talk your adrenalin level down any more than you can talk your blood sugar down.
Jennifer Gottlieb El-Azhari
18 May 2019
It's not that easy. People dont have enough strength on their own. They need to ask Gd for his strength. Only way.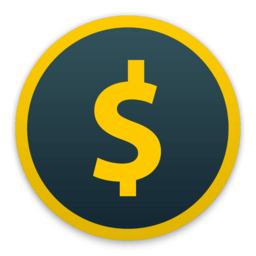 Honeyminer
23 September 2019
Start mining cryptocurrency right now, for free. Honeyminer makes mining and earning money simple for anyone with a computer. Start Earning Now!
Sophia U
18 May 2019
Eckhart Tolle is amazing!
JJ HAWK
18 May 2019
Anxiety and depression are the human shared experience. How we handle it is what separates us. I think if people understood that we are all walking around with different levels of brokenness, people would feel less alone in their suffering. Stop looking at others who appear happy and to have it all, and think they haven't had suffering or aren't currently suffering. They are handling it maybe differently than you are - but they are suffering nonetheless. I know women who think everyone else hasn't been through what they've been through and are jealous of others and they've NO idea! None! Because people are smiling and happy and helpful and tolerant and caring and giving doesn't mean they havent been through it. They are all those things BECAUSE and in spite of having "been through it"! I know this - I am one.
Margaret Smith
18 May 2019
The right way is not always the popular and easy way. Standing for right when it is unpopular is a true test of moral character.
Suzanne Gundersen
14 May 2019
Anxiety isn't rational, it's an automatic response of the body as a survival strategy. It's just that we live in an overstimulated world, moving so fast, and as a result experience anxiety too often, which raises our baseline of living from rest to stressed, triggering anxious states of being. The solution is to calm the body in ways , that over time it can learn self regulation and return to a baseline of peace and have resiliency for the next stress. TRE, Energy Tapping, slowed breathe work are all forms of helping the body recover.
Herald Orome
14 May 2019
Just bind each thought to Christ Jesus. He will clear the spirit and restore you.
Maria Makinen
13 May 2019
What spiral? These vids feed all confusion,coercion ,shunning ,n gas lighting. Even hypochondria! Staying grounded.‼️
Chuck Norris
23 September 2019
Adam and Eve weren't the first people on Earth, Chuck Norris just kept a low profile.
Francisca love
13 May 2019
I love the 4 questions from The Work from Byron Katie. It is simulair to this information. And I also love Oprah Winfrey, Brené Brown and Eckart Tole.
4 Ways to Stop an Anxiety Spiral | SuperSoul Sunday | Oprah Winfrey Network Wiki

4 (four) is a number, numeral, and glyph. It is the natural number following 3 and preceding 5. Oprah, Oprah Winfrey, Oprah Winfrey Network YouTube, Oprah Where Are They Now, Where Are They Now Oprah, Iyanla Fix My Life, full episodes, Super Soul Sunday, Oprah Winfrey Show, The Haves and The Have Nots, Have and Have Nots, If Loving You Is Wrong, Iyanla Vanzant, Livin Lozada, Oprah Life Class, how-to, season, episode, supersoulsunday, SuperSoul Sessions, SuperSoul Sunday, super soul sundays, oprah super soul sunday, brene brown, spiritual, Religion, God, Faith,
4 Ways to Stop an Anxiety Spiral | SuperSoul Sunday | Oprah Winfrey Network Images



4 Ways to Stop an Anxiety Spiral | SuperSoul Sunday | Oprah Winfrey Network Like Videos