Is the Rederina theory (that Reddington is Katarina Rostova) dead following the latest season 6 episode?

WATCH our video about "Rassvet" - youtube.com/watch?v=S2Zu_LjVmYo

WATCH our video about Dembe's decision - youtube.com/watch?v=FkTRs_DfpoI

SUBSCRIBE to the CarterMatt YouTube channel for more TV discussions ---- youtube.com/user/CarterMa...

Connect with CarterMatt!

Shop CarterMatt -- teespring.com/stores/cartermatt
CarterMatt website -- cartermatt.com/
Follow on Twitter -- twitter.com/CarterMattTV
Follow on Facebook -- facebook.com/cartermatt
Follow on Instagram -- instagram.com/cartermatttv/
The Blacklist season 6: Is the Rederina theory dead? Video Statistics
The Blacklist season 6: Is the Rederina theory dead? Reviews
SuperTomcatUk
16 May 2019
The key was when we saw Reds back... burn scars.... he is the real Reddington.... and Lizzie's dad...
Scott Alexander
05 May 2019
In the Cape May episode Red and imaginary Katarina lay together by the fire and it shows half of each of their faces forming a single face with one Katarina eye, Katarina nose, Red eye, and half of each's lips with the top of the lips lining up perfectly. Then in the next scene they have dinner with the following conversation: Kat: Nothing about you is obvious. You've been here before. Red: Once a long time ago. I was a very different person then. You. In the Alexander Kirk episode under the "maximum dose" of truth serum Red says he is not Elizabeth's father but Elizabeth is his daughter. Alexander Kirk tells Red he would rather die than share the earth with the man that took his true love from him. Red whispers something to Alexander, he pulls the needle out of Red's neck, and is so shocked he needs to sit down. The only thing I can think of that would accomplish this reaction is, "I'm Katerina. this is the only way I could hide from the many enemies hunting me." Only Katarina knew that Mr Kaplan would be 100% devoted to protecting Elizabeth and also willing to perform criminal acts. Red appears shortly after Katarina leaves. The show also establishes in the Blacklist universe visually perfect sex change operations are possible when a homosexual is forced to get a sex change by his homophobic father but the character is played by a female born actress. James Spader was born a male. That doesn't prove the Red imposter was born male. The show also establishes even in season 6 that the Russian government is still hunting for Katarina. If Red is Katarina, it is a very dangerous secret and anyone who knows it is at extreme risk from the Russian Government, the US Government, the Kabal, and anyone else hunting Katarina. Telling Elizabeth the truth would put her in danger which is why Red will do anything to keep her from it. Otherwise there would be no reason to hid his true identity. Finally, the show is over once Elizabeth knows who Red is so Elizabeth won't hear the truth until the series Finale. Whatever Elizabeth thinks she knows is a lie and the show itself has cast plenty of doubt. I'm sure we'll find out soon enough that Ilya doesn't even exist. Redirina is the only theory that holds up.
Katarina swint
02 May 2019
I think that liz doesn't care anymore if it is her mother or illya i think she just wants to know why her?
Payoneer
23 October 2019
Exclusive Promo! Payoneer is an online payment platform that lets you transfer money from any corner of the world! Sign Up an Earn $25 for free by joining Payoneer click here!
Colleen Herring
01 May 2019
I think Ana McMann is Katerina.
Paul Stuart
30 April 2019
Ilya is Alexander Kirk, Katerina is a the bag of bones and Reddington is Reddington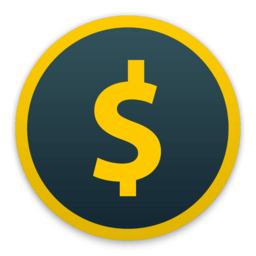 Honeyminer
23 October 2019
Start mining cryptocurrency right now, for free. Honeyminer makes mining and earning money simple for anyone with a computer. Start Earning Now!
MOOSE AND SQUIRREL OMG
30 April 2019
And also Dom never told Elizabeth that Ilya was Red
A T
30 April 2019
red is red. He was betrayed by Katerina for Ilya and he survived the fire. Killed Ilya and Katerina is #1 on the blacklist.
Turkish Proverb
30 April 2019
Kind words will unlock an iron door.
Doug Kilgore
30 April 2019
Yep I also think Reddington is the "real" Reddington. Like someone posted, "I am who I am. Popeye the sailor man."
Jason
30 April 2019
.... in one of the episodes Red took off his shirt to reveal burns on his back left side ... Apparently Katrina, Liz (Martha) and The Real Red were the only ones there in the house, when it was on fire, but Red was, shot dead , I did notice when Katrina ran into the hotel with Liz as, a kid and gave her to Caplain and told her to look after her, her left shoulder on the back was burnt too...!
ExcepThe10th
30 April 2019
It is possible Katarina is Anna Mccann? I Know there is time and age issues but they are both named Anna(fake Id) and also too similiar to each other or it's just me?
Chuck Norris
23 October 2019
Joe p
30 April 2019
To me Rederina is the only theory thatakes sense....I feel like everyone jump on it so quickly that the writers are trying to throw us off the scent with this Illya story....
The Blacklist season 6: Is the Rederina theory dead? Wiki

The (listen) is a grammatical article in English, denoting persons or things already mentioned, under discussion, implied or otherwise presumed familiar to listeners or readers. It is the only definite article in English. The is the most commonly used word in the English language, accounting for seven percent of all words. It is derived from gendered articles in Old English which combined in Middle English and now has a single form used with pronouns of either genders. The word can be used with...
The Blacklist season 6: Is the Rederina theory dead? Images
The Blacklist season 6: Is the Rederina theory dead? Like Videos