Kori Ashton from askkori.com teaches you how to build a one page #WordPress website in less than 15 minutes using the Divi theme from Elegant Themes - elegantthemes.com/affiliates/idevaffiliate.php?id=37301 If she goes too quickly in the video - just press PAUSE and then REWIND HER :) It's a step-by-step tutorial on building a one page WordPress website using the Divi Theme.

Find the full written tutorial with links here - askkori.com/web-design-tips/build-a-one-page-wordpress-website-in-15-mins/

Sponsored by: Pressable. WordPress Hosting & Support bit.ly/2Og2FDj Use ASKKORI for a free 30 day trial!

*********************************************************************
SUBSCRIBE TO FOLLOW KORI - youtube.com/c/koriashton?sub_confirmation=1
*********************************************************************
Hey Y'all - Thanks for watching. Each week I'm creating videos just like this one to help you improve your online marketing. Be sure to subscribe so that you get access to each video. If you have questions about a process, product, or service that I've mentioned in a video, please reach out directly to the authors of that item first. If there's a question about something specific I've shared, comment in the thread and I'll reply within a day or two.

To get my attention more quickly submit a question on askkori.com or Tweet me @KoriAshton

KORI ASHTON IS A CEO, KEYNOTE SPEAKER, YOUTUBER & BUSINESS COACH.

In 2012 Kori Ashton co-founded a digital marketing agency in Texas called WebTegrity. During that time she was listed as one of seven women who ran tech startups in San Antonio to watch. Just four short years later WebTegrity was ranked sixth in San Antonio and she sold the company and experienced another dream of becoming a millionaire. Her entrepreneurial journey is what powers her to give back to others who want to achieve that success. The lessons learned and the resources discovered are all part of her shared strategy and business coaching.

Playlists:
WordPress Wednesday - youtube.com/watch?v=rJVTngC5_mM&list=PLEHHgcyfqqx5cf-h54G_aIgGWaQFJU8Gk

SEO Tips & Resources -
youtube.com/watch?v=AFXUhTBPPms&list=PLEHHgcyfqqx7OjmmT1lmQvcdJWk2Z2zTJ

Beginner WordPress -
youtube.com/watch?v=B7RiQKvuCmg&list=PLEHHgcyfqqx7AjAeYGk6JEfsTewqR4aHI

Gravity Forms -
youtube.com/watch?v=4t45k4PDmZ4&list=PLEHHgcyfqqx5iISOtnphpR5RmSeX3arUn

Kori's Toolbox -
askkori.com/toolbox/

Follow Kori Here:
Website: askkori.com
Facebook: facebook.com/koriashton
Twitter: twitter.com/koriashton
NEW: Instagram: instagram.com/kori.ashton
Linkedin: linkedin.com/in/kori-ashton/
Build a One Page WordPress Website - Step by Step Video Statistics
Build a One Page WordPress Website - Step by Step Reviews
Upuna iresha
21 August 2019
Silvia Furtwängler
07 November 2018
Hi Kori, love your videos. I learn so much about how I can build a website. I use Divi and I'm looking for a site that represents me and my sports activities. What theme would you recommend?
Malcolm Hughes
21 September 2018
Hi Kori I love your videos, thanks. What theme would you recommend for a new author website?
Payoneer
14 October 2019
Exclusive Promo! Payoneer is an online payment platform that lets you transfer money from any corner of the world! Sign Up an Earn $25 for free by joining Payoneer click here!
Scott Smithson
14 September 2018
Hi, I was watching one of your older videos about how to download themes from ThemeForest. I bought a theme from ThemeForest I just haven't downloaded it yet and installed it. I am new to this. I was wondering what"s the best way to change my current website theme to a different ThemeForest theme. I have content on the site and it's 11months old.. What the best way to change my theme? should I use a child theme? The new theme is nothing like the old layout? Or should I import and expert the content and after that erase the content plus erase the theme from my
Moussaif Design
13 September 2018
Possible to host free sites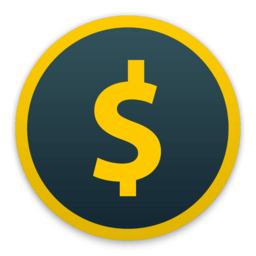 Honeyminer
14 October 2019
Start mining cryptocurrency right now, for free. Honeyminer makes mining and earning money simple for anyone with a computer. Start Earning Now!
Moussaif Design
13 September 2018
Hi how you're doing a video explaining the marketing site
Moussaif Design
13 September 2018
Lao Tzu
13 September 2018
When I let go of what I am, I become what I might be.
Chuck Norris
14 October 2019
Chuck Norris once cast a fishing line into the Atlantic Ocean and caught 243 fish...then the hook hit the water
Build a One Page WordPress Website - Step by Step Wiki

Build may refer to: Engineering something Construction Physical body stature, especially [muscle size; usually of the human body Build engine, a first-person shooter engine by 3D Realms Software build, a compiled version of software, or the process of producing it "Build" (song), a 1987 song by The Housemartins Build (developer conference), a Microsoft developer conference Build (design conference), a web design conference which took place in Belfast, Northern Ireland between 2009–2013 .
Build a One Page WordPress Website - Step by Step Images


Build a One Page WordPress Website - Step by Step Like Videos