A German reacts to spoken Texas German from the USA! I've never heard this dialect of the German language before so it was super fascinating! Texan Germans treasure their German heritage and many still seem to speak it! Let's compare it to Germany German and Get Germanized!

----------------------------------------­-
► SUBSCRIBE: bit.ly/SubToGetGermanized
► BECOME A YT SPONSOR: bit.ly/YTSPON

► MY VLOG CHANNEL: bit.ly/LTWCHANNEL
► MY GAMING CHANNEL: bit.ly/GetGermanizedGaming
► TWITCH CHANNEL: twitch.tv/g3tgg

► GERMAN AUDIO BOOKS VIA AUDIBLE: bit.ly/GGAUDIBLE

► Join the Get Germanized Discord Server:
bit.ly/GGDISC

----------------------------------------­-
SOCIAL NETWORKS
----------------------------------------­-

► SNAPCHAT: GetGermanized
► FACEBOOK: facebook.com/GetGermanized
► INSTAGRAM: instagram.com/meisterlehnsherr
► TWITTER: twitter.com/Vuko
► STEAM: bit.ly/1BoIZku
► TUMBLR: meisterlehnsherr.tumblr.com
► VK: vk.com/id189410330

----------------------------------------­-

GRAB SOME MERCH:

► society6.com/GetGermanized

----------------------------------------­-
SUPPORT ME
----------------------------------------­-
► BECOME A PATRON: patreon.com/GetGermanized
► DONATE ON PAYPAL: bit.ly/DONATEGETGER
► SHOP ON AMAZON: bit.ly/GGAmazonSupport
----------------------------------------­-

NEW VIDEOS EVERY WEDNESDAY, FRIDAY AND SUNDAY!

----------------------------------------­-

SEND ME STUFF HERE:
(for inspiration check my Amazon wish list: bit.ly/GGWISHLIST)

Dominik Hannekum
48827313
Packstation 109
Weher Straße 38-42
32369 Rahden
Germany

LETTER/POSTCARD ADDRESS:

Postfach 01
49452 Rehden
Germany
----------------------------------------­-
For a more interactive approach check out my lessons on: curious.com/learngerman
----------------------------------------­-

My current gear

Sony RX100 Mark IV:
amzn.to/2JeG734

Canon 600D:
amzn.to/2Hi1MLg

Shure PG42 USB Microphone:
amzn.to/2HhIA0n

Logitech C922 Pro Stream Webcam:
amzn.to/2F2X0vm

----------------------------------------­-
Background music by Josh Woodward: joshwoodward.com/?yt#/
A German Reacts To Spoken Texas German From The USA | Get Germanized Video Statistics
A German Reacts To Spoken Texas German From The USA | Get Germanized Reviews
Nadja Koch
09 October 2019
8:28 Sie ist auf eine "Hetero-Schule" gegangen. Man kennt es
S.N. Lee
06 October 2019
Some of these R sounds are Texas accent marks
S.N. Lee
06 October 2019
My family who speaks Texas German are actually more Dutch than German
Payoneer
14 October 2019
Exclusive Promo! Payoneer is an online payment platform that lets you transfer money from any corner of the world! Sign Up an Earn $25 for free by joining Payoneer click here!
S.N. Lee
06 October 2019
So Texas German is something I'm very familiar with pronouncing school as ( shule) is a Spanish influence ( escuela)
Menoconoces
30 September 2019
Hi, Dominik, Grüβ Gott! I was born in San Antonio TX, and my father's parents were Austrian immigrants, so the German I learned from Grandma was not Texified. As a kid I heard Texas German (old guys in the Hill Country etc) and was not aware that it wasn't normal German. I think the main difference is that those born in the US often don't learn grammar and "fake" it pretty much. Also each generation mixes in more and more English. In New Braunfels there was a radio station broadcasting in real (I think) German that I listened to often while growing up in San Antonio. Thanks for your channel. jjd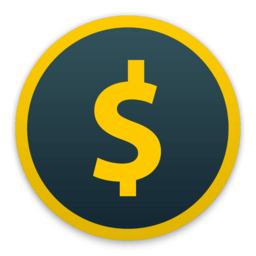 Honeyminer
14 October 2019
Start mining cryptocurrency right now, for free. Honeyminer makes mining and earning money simple for anyone with a computer. Start Earning Now!
Shadowday24
14 August 2019
the subtitles :) Avada death rain XD
Iraq Veteran 99
10 August 2019
we have water park in Texas called "Schlitterbahn".
Arthur Conan Doyle
10 August 2019
Mediocrity knows nothing higher than itself, but talent instantly recognizes genius.
Ronald Schatte
04 August 2019
Most families that still speak German in Texas have done so mostly independent of any official learning (unless they took it in High School or college) since the 1940s after....well, we all know what happened. So, families continued to speak it at home with little to no outside influence to correct or expand the vocabulary as time has continued. In the case of my family, both of my paternal grandparents were born to families that spoke German at home, both being 3rd or 4th generation native Texans. That situation would seem to be good odds for continuing the language but their children did not learn German at home and certainly by the time I came around, I learned the American Standard German words of "danke, gesundheit, wasser, salz, pfeffer and the American pronunciation of "Wiedersane'' haha! Today I speak a bit more after some courses in high school and then spending a couple of years in Germany. But certainly more projects pop up in Texas to record 'Texas German' as the final groups of ethnic Germans forget the language their ancestors came with. Assimilation is a terrible thing culturally while also usually being a good thing socially some would say.
Double 5
29 July 2019
My grandparents were 3rd generation Germans born in Tx. Both had very strong German accents. My grandmother said she always felt foolish or uneducated when speaking to European Germans. My mother never taught us the language apart from some phrases. However, to this day, I, as well as all my siblings and cousins, still say "achhh" quite regularly when surprised or disgusted. I am proud of my heritage and am sad to see it going away with each generation.
Jay Eimandoust
25 July 2019
As a native born Texan of German descent, I cannot speak much German at all, but if I did I'd probably sound like the folks from Fredericksburg.
Chuck Norris
14 October 2019
Chuck Norris' penis can shoot like a AR-15. well damn i wish i had 1 of those penises.
Zap Rowsdower
12 July 2019
Put English captions on around 1:45
A German Reacts To Spoken Texas German From The USA | Get Germanized Wiki

A (named , plural As, A's, as, a's or aes) is the first letter and the first vowel of the modern English alphabet and the ISO basic Latin alphabet. It is similar to the Ancient Greek letter alpha, from which it derives. The uppercase version consists of the two slanting sides of a triangle, crossed in the middle by a horizontal bar. The lowercase version can be written in two forms: the double-storey a and single-storey ɑ. The latter is commonly used in handwriting and fonts based on it, especi...
A German Reacts To Spoken Texas German From The USA | Get Germanized Images



A German Reacts To Spoken Texas German From The USA | Get Germanized Like Videos