Welcome back to Growth Insights, in this episode we're looking at Social Media Marketing for Business, Instagram post schedule & of course plenty more awesome tips, tricks and Growth Hacking tools

We open up by looking at some handy resources for social media marketing for business, specifically, animated GIF tools that can really help bring life back to your feed for little effort. We also take a look at the Facebook algorithm changes that have recently been announced. Plus it's finally possible to Instagram post schedule as they have built an API so we examine some Instagram post scheduling tools.

We also take a look at some AB testing tools, Invision prototyping tools, data visualisation tools and all the latest Growth Hacking and Marketing Trends 2018.

For 2018, Growth Insights is bigger and more frequent so be sure to subscribe if you want to stay up-to-date with the latest Growth Hacking & Marketing Tools, Techniques and Tips.

Check out the links below for the tools and articles mentioned in the video 👇

0:35 Animated GIF Tool - grahammacphee.com/shout
0:58 Animated GIF Tool - gifs.com/
2:14 Messenger Campaign Manager - Mailport.io
2:45 Instagram Scheduling - later.com
3:17 Twitter follower Analysis - twitteraudit.com
3:32 Instagram follower Analysis - hypeauditor.com
3:50 Cold Email Outreach - lemlist.com
4:12 Cold Email Templates - grow.ac/coldemailtemplates
4:37 GDPR Video - youtube.com/watch?v=2TQ7JwN84vI
4:43 GDPR Benchmarking - gdprbenchmark.com
5:03 Invision Prototyping - invisionapp.com/
5:21 Prototyping Analytics - maze.design
5:51 A/B Testing Quizzes - behave.com
6:19 Data Visualisation - amcharts.com
7:15 A.I. Insights Series - youtube.com/watch?v=_JBQYVXkTfg
7:24 Sentiment Analysis - affectiva.com
7:49 Image Recognition - deepomatic.com
8:22 Forrester Article - go.forrester.com/blogs/predictions-2018-visionary-cmos-will-focus-on-growth-and-customer-obsession/
9:28 Keyword Tool - serpstat.com
10:19 Google Dorks Article - apollonsky.me
10:38 Product Hunt - producthunt.com
10:56 Email Statistics - yesware.com/blog/benchmark-email/

Also discussed in this video:

Social Media Marketing for Business
Instagram post schedule
Animated GIF tools
Growth Hacking tools
Facebook algorithm changes
Instagram post scheduling tools
AB testing tools
Invision prototyping
Data visualisation tools
Growth Hacking & Marketing Tools
Instagram Scheduling
Animated GIF Tool
-------------------------------------------------------

Amsterdam bound?

Want to make AI your secret weapon? Join our A.I. for Marketing and growth Course! A 2-day course in Amsterdam. No previous skills or coding required!

hubs.ly/H0dkN4W0

OR

Check out our 2-day intensive, no-bullshit, skills and knowledge Growth Hacking Crash Course:

hubs.ly/H0dkN4W0

OR

our 6-Week Growth Hacking Evening Course:

hubs.ly/H0dkN4W0

OR

Our In-House Training Programs:

hubs.ly/H0dkN4W0

OR

The world's only Growth & A.I. Traineeship

hubs.ly/H0dkN4W0

Make sure to check out our website to learn more about us and for more goodies:

hubs.ly/H0dkN4W0

London Bound?

Join our 2-day intensive, no-bullshit, skills and knowledge Growth Marketing Course:

hubs.ly/H0dkN4W0

ALSO!

Connect with Growth Tribe on social media and stay tuned for nuggets of wisdom, updates and more:

Facebook: facebook.com/GrowthTribeIO/
LinkedIn: linkedin.com/company/grow...
Twitter: twitter.com/GrowthTribe/
Instagram: instagram.com/growthtribe/
Snapchat: growthtribe
Video URL: youtu.be/3Q2-Js0oqaE
Social Media Marketing for Business, Instagram post schedule & more | Growth Insights #11 Video Statistics
Social Media Marketing for Business, Instagram post schedule & more | Growth Insights #11 Reviews
HACHmusic
06 July 2019
Milan Amin
11 May 2019
Hey guys, I really want to know more about lead generation. Can you please do a video on B2B lead generation?
EasyMove On-Demand Moving and furniture Delivery
31 March 2019
Payoneer
23 September 2019
Exclusive Promo! Payoneer is an online payment platform that lets you transfer money from any corner of the world! Sign Up an Earn $25 for free by joining Payoneer click here!
Verified Thug
17 February 2019
use ShieldSquare to keep bots and scraper traffic off my analytics!
Bestin Jacob
26 January 2019
Please also upload all these videos link in pdf in that drive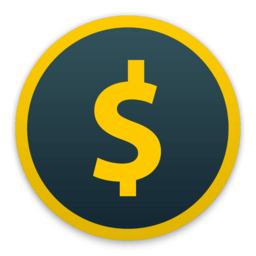 Honeyminer
23 September 2019
Start mining cryptocurrency right now, for free. Honeyminer makes mining and earning money simple for anyone with a computer. Start Earning Now!
Eduardo Mello
21 October 2018
Adam Smith
14 October 2018
Amazing video clip. Thanks for discussing this online marketing important info.
Oliver Holmes
14 October 2018
We do not quit playing because we grow old, we grow old because we quit playing.
Preeti Shukla
18 September 2018
your audio quality and audibility needs to be much improved. and provide subtitles as you are talking too too fast.
Nathan Medhurst
26 July 2018
I've only recently found you but am finding your videos informative and inspirational, so thank you for that. It's just WOW for me at the moment, as I digest all this new information. I've subscribed and look forward to more insights (plus catching up on the past ones). Thanks again :-)
Isabell Schrader
19 July 2018
favorite tool: the animated GIF tools and the chartmaker :)
Chuck Norris
23 September 2019
When Chuck Norris reads Creepypastas, he doesn't get scared. The creepypasta story gets scared by Chuck Norris.
Jason howell
24 June 2018
I have literally sat here and watched every video in this series. I am impressed and blown away at how much I didn't know. My ego has been checked. I like the cold emailing topic @4:12 but can't find the google drive file show in the video. Is there another place to get access to your suggested resource. Thanks a lot and looking forward to attending your 2-day course in A-dam
Social Media Marketing for Business, Instagram post schedule & more | Growth Insights #11 Wiki

Living organisms including humans are social when they live collectively in interacting populations, whether they are aware of it, and whether the interaction is voluntary or involuntary.. Social Media Marketing for Business, Instagram post schedule, Animated GIF tools, Growth Hacking tools, Facebook algorithm changes, Instagram post scheduling tools, AB testing tools, Invision prototyping, Data visualisation tools, Instagram Scheduling, Animated GIF Tool, Growth Hacking, Cold Emailing tools, GIF creation, growth hacking & marketing tools,
Social Media Marketing for Business, Instagram post schedule & more | Growth Insights #11 Images



Social Media Marketing for Business, Instagram post schedule & more | Growth Insights #11 Like Videos