Support My Channel! Join 🏰 Throne: Kingdom at War and get 200 gold coins and 👑 "1 day VIP status" for FREE ➤ bit.ly/2HhV6tV

▬▬ Video Description ▬▬
After an explosive episode of Game of Thrones Season 8 Episode 5 we look towards the final episode and what that may bring. Daenerys has destroyed King's Landing and we also saw the final fates of our main characters: Jaime, Cersei, Qyburn, Euron, The Hound and his brother the Mountain. Though all our enemies are gone we see that a new one may have risen.

Game of Thrones Season 8 Episode 6 will air May 19th 2019 and will be the overall final episode of the series that has gone on for almost 10 years. With almost 2 hours of content this will be one of the longest episodes for a television show and will likely conclude with record breaking views for HBO. Let me know what you thought of it down below.

▬▬ Support My Channel ▬▬

● Patreon: patreon.com/redteamreview
●T-Shirts: teespring.com/stores/gotpodcast
● P.O. Box Coming Soon


▬▬ Follow Us on Social Media! ▬▬

● Facebook: facebook.com/redteamreview
● Twitter: twitter.com/RedTeamReview
● Instagram: instagram.com/redteamreview/
● Tumblr: redteamreview.tumblr.com/
● Snapchat snapchat.com/add/redteamreview

▬▬ Big Thanks to our Patrons! ▬▬
❤Michael Bennett
❤Lady Lauren
❤Anthony Welsh
❤KellieDarling
❤Sophie
❤Michael Tambe
❤ Angel B


▬▬ Check Out These Videos! ▬▬

►Star Wars Playlist - tinylink.net/isyOv
►Game of Thrones Podcast - tinylink.net/DUP5F
►Game of Thrones Theories - tinylink.net/gJMO7
►Game of Thrones Season 8 Playlist - tinylink.net/l1af9
►Game of Thrones: An Epic or History Book? Feat - History Buffs - youtu.be/0hmXyP9Vmm4




▬▬ Information ▬▬
Game of Thrones is an American fantasy drama television series created for HBO by David Benioff and D. B. Weiss. Based on the fantasy novel series, A Song of Ice and Fire by George R.R. Martin. A Game of Thrones is one of the most successful television series to ever made and continues to captivate audiences all over the world. The series is set on the fictional continents of Westeros and Essos, and interweaves several plot lines with a large ensemble cast. The first narrative arc follows a civil conflict among several noble houses for the Iron Throne of the Seven Kingdoms; the second covers the attempts to reclaim the throne by the exiled last scion of the realm's deposed ruling dynasty; the third chronicles the rising threat of the impending winter and the legendary creatures and fierce peoples of the North. Game of Thrones is set to return for Season 8.

▬▬Disclaimer▬▬
All Red Arrows and Circles are placed in thumbnail for comedic and parody purpose. They do not point to or highlight anything in specific and are just there to make fun of other trash and awful YouTubers who use it to bait people.

#Gameofthrones #gameofthronesseason8 #gameofthronesseason8episode5 #HBO #Arya #Daenerys #Cersei Game of Thrones Season 8 Episode 2 Game of Thrones Season 8 Episode 3 Game of Thrones Season 8 Review Breakdown Spoilers Theories Battle of Winterfell
Game Of Thrones Season 8 Episode 6 Preview Breakdown | FINAL EPISODE!! Video Statistics
Game Of Thrones Season 8 Episode 6 Preview Breakdown | FINAL EPISODE!! Reviews
Jack Green
20 May 2019
Arya: 'What is west of Westeros?' Jon: 'I don't know, but this show has gone south.'
Omri Moshe
20 May 2019
All Hail King Bran the Broken, the Ineffectual, Breaker of Expectations and Builder of the access ramps. the very broken, Great Khal of the wheelchair, and the Father of Bad Endings, The shield of the Disables, and the defender of the Broken. (Feel free to keep going)
Buddha Belly
20 May 2019
None of my predictions came true except bran! 😩😩😩
Payoneer
24 August 2019
Exclusive Promo! Payoneer is an online payment platform that lets you transfer money from any corner of the world! Sign Up an Earn $25 for free by joining Payoneer click here!
RP
19 May 2019
Bran becoming King is the only real thing about the leak that I hate
Paige Drake
19 May 2019
Cities can be rebuilt .. but trust can not..... everyone turned on her .. when she lost 2 dragons... and so much of her army... i dont think she is crazy... i think she is ANGRY .. to watch Sansa ... and everyone act Blazay .. after she helped them defeat the knight king..... so crazy.. no... she is taking rule ... and those innocent people's blood is on Cercies head... she lined the city with them .. full well knowing they would be butchered ..... YAY TEAM DANY!!!!! <3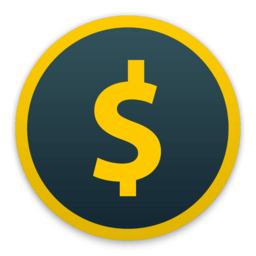 Honeyminer
24 August 2019
Start mining cryptocurrency right now, for free. Honeyminer makes mining and earning money simple for anyone with a computer. Start Earning Now!
Duncan Sands
19 May 2019
Dany : Gee guys I have PMS! Liberal KGB : She has a woman's right to burn any fucker that gets in her way!!
Harshad Upadhye
19 May 2019
She's gonna killed and John will be the king 🤴 I think cuse her own people staring to hate her for what she did and afterwards no one will trust her . .
Lauren Raffo
19 May 2019
Sometimes the biggest act of courage is a small one.
BritishGamingNerd BGN
19 May 2019
cant wait for the whore to die next episode
Marat North
19 May 2019
Finally Dani did something right.
RestlessThinker
19 May 2019
I agree with the interpretation that the white horse symbolizes death but, if that is the case, why nobody is considering a more obvious possibility that Arya actually died while trying to scape? IMHO, it seems plausible that the horse was there to take her to the other side, so the Arya scenes we see in the episode 6 preview are just an attempt by D&D to pull a Sixth Sense style prank on us.
Chuck Norris
24 August 2019
chucky looked under the bed... he never came out people today say it was CHUCK NORRIS
Slavic Productions
18 May 2019
Lmao I was traumatised after The Red Wedding and you're even beginning to compare that masterpiece to this rushed, shitty episode.
Game Of Thrones Season 8 Episode 6 Preview Breakdown | FINAL EPISODE!! Wiki

A game is a structured form of play, usually undertaken for enjoyment and sometimes used as an educational tool. Games are distinct from work, which is usually carried out for remuneration, and from art, which is more often an expression of aesthetic or ideological elements. However, the distinction is not clear-cut, and many games are also considered to be work (such as professional players of spectator sports or games) or art (such as jigsaw puzzles or games involving an artistic layout such a... Game of Thrones, Game Of Thrones Season 8, Game Of Thrones Season 8 Episode 5, Game Of Thrones Season 8 Episode 6, Cersei, Jaime, Lannister, dies, death, clegane bowl, Hound, Sandor, Gregor, Mountain, Qyburn, fight, Drogon, burn, them, all, Golden Company, Jon Snow, Varys, Tyrion, Bells, Arya, destruction, battle of king's landing, Sansa, Davos, Greyworm, soldier, Euron, Preview, Breakdown, Review, Spoiler, Leaks, Game of Thrones Preview Breakdown, final episode, end game, theory, mad queen, stream, hbo,
Game Of Thrones Season 8 Episode 6 Preview Breakdown | FINAL EPISODE!! Images



Game Of Thrones Season 8 Episode 6 Preview Breakdown | FINAL EPISODE!! Like Videos