Thanks to EA for partnering with me on this video. Download the NFS app and customize your car here: smarturl.it/ddnfshs

Be sure to tweet me a picture of your car with # NFSHeatStudio and I'll randomly FaceTime 10 of you who send me one!

GO TO MY INSTAGRAM FOR MORE CAR SURPRISE: instagram.com/daviddobrik/?hl=en

LAST CHANCE TO GET MERCH HERE:
fanjoy.co/collections/david-dobrik

SUBSCRIBE TO JOE HE IS GREAT: youtube.com/watch?v=8YeIi3_ZEks

CHECKOUT OUR PODCAST WHERE WE TALK ABOUT RELATIONSHIPS: itunes.apple.com/us/podcast/views-with-david-dobrik-and-jason-nash/id1236778275?mt=2

ADD ME ON SNAPCHAT TO KEEP UP WITH OUR VEGAS TRIP: @Daviddobrik

WATCH MY NEW HOUSE TOUR HERE: youtube.com/watch?v=C4yECzFCdZk&t=26s

Comment how much you love our bunny if you read this!!

ADD ME ON SNAPCHAT TO BE INVITED TO OUR HOUSE NEXT:
@DavidDobrik

Thanks for watching :) Throww it a like if you like throwing stuff!

Turn my notifications on these to be the next shoutout!!

Twitter: @DavidDobrik
Instagram: @DavidDobrik
Snapchat: @DavidDobrik
Vine: @DavidDobrik
Musically: @DavidDobrik

Business email: [email protected]

Other people in the video:

Liza- Twitter; @lizakoshy Instagram; @lizakoshy Snapchat; @lizakoshysnaps

Alex Ernst- Twitter; @AlexErnst Instagram; @Ernst Snapchat; @AlexErnst

Jason Nash- Twitter and Instagram; @JasonNash

Josh Peck- Instagram: @shuapeck Twitter: @Itsjoshpeck Snapchat: @joshuapeck

Scottysire- Twitter; @imnotscottysire Instagram; @VanillaDingDong

Toddysmith- Twitter; @todderic_ Instagram; @todderic_

Zane- Twitter; @Zane Instagram; @Zane Snapchat; @ZaneHijazi

Dom: Instagram/Twitter: @DomZeglaitis

The Gabbie Show- Twitter; @TheGabbieShow Instagram; @TheGabbieShow Snapchat; @TheGabbieShow

Corinna- Snapchat/Twitter/Instagram: @CorinnaKopf

Bignik- Twitter: @BigNik Instagram: @RealBigNik Snapchat; @BignikVine

Heath- Twitter; @HeathHussar Instagram; @HeathHussar Snapchat; @HeathHussar

Seth - @sethfrancois

Jonah Hill- Insta: @nickantonyan

Brandon Calvillo- Twitter; @BJCalvillo Instagram; @BJCalvillo Snapchat; @BJCalvillo

Matt King - Twitter/Instagram/Snapchat: @MattRKing

Carly incontro- Twitter/Instagram: @CarlyIncontro

Erin Gilfoy- Twitter and Instagram: goddess_eriu Snapchat: erin_gilfoy

Jack Dytrych: Twitter: @BigJuicyJack Instagram: jdytrych22

Cailee: Twitter/Instagram: @CaileeRaeMusic

Lindsey: @lindseygroll

Julia Abner- Instagram; @JuliaAbner

Elton Castee- Twitter; @EltonCastee, Instagram; @EltonCastee

Meghan McCarthy- Twitter: @MeghanWMcCarthy

Jcyrus snapchat: @Jcyrusvine .
SURPRISING BEST FRIEND WITH LAMBORGHINI!! Video Statistics
SURPRISING BEST FRIEND WITH LAMBORGHINI!! Reviews
Jocelyne Fernandez
23 September 2019
Heath has come so far since the begging of the vlogs, kicking his smoking habit, genuinely happy, with a loving girl wow
Tara
23 September 2019
This is the best reaction ever!!!
Kayla luna
23 September 2019
Omg the fact David cry when he cried
Payoneer
23 September 2019
Exclusive Promo! Payoneer is an online payment platform that lets you transfer money from any corner of the world! Sign Up an Earn $25 for free by joining Payoneer click here!
SuperSpoogetti
23 September 2019
This is the most wholesome shit ever.
Galaxy Girl
23 September 2019
NO NO NO NO NO *but can I sit in it tho?*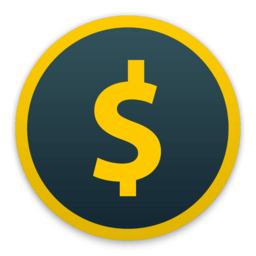 Honeyminer
23 September 2019
Start mining cryptocurrency right now, for free. Honeyminer makes mining and earning money simple for anyone with a computer. Start Earning Now!
Yeet Boui
23 September 2019
He sounded like he was Italian "it's a Lamborghini"
Claudia Quiroz
23 September 2019
A. Powell Davies
23 September 2019
Life is just a chance to grow a soul.
Marbeli
22 September 2019
Amber Yoder
22 September 2019
Why does David not have a girlfriend when he is the hottest one in the group Plus Heath's reaction was the best thing ever
Dylan Difatta
22 September 2019
Hands down this is my favorite vlog.
Chuck Norris
23 September 2019
Chuck Norris once tried to defeat Garry Kasparov in a game of chess. When Norris lost, he won in life by roundhouse kicking Kasparov in the side of the face.
Jax Caddell
22 September 2019
This one and when he gave Alex a Tesla are the best videos on his channel. Those are two of his closest friends, and the vlog squad would not be where they are without them
SURPRISING BEST FRIEND WITH LAMBORGHINI!! Wiki

SURPRISING BEST FRIEND WITH LAMBORGHINI!! video wiki coming soon. david, dobrik, vlog, vlogger, how, to, dating, boyfriend, girlfriend, heath, hussar, emotional, reaction, try, no, cry, challenge, react, zane, hijazi, super, car, lamborghini, ferrari, convertible, crying, tears, jason, nash, alex, ernst, vine, viner,
SURPRISING BEST FRIEND WITH LAMBORGHINI!! Images



SURPRISING BEST FRIEND WITH LAMBORGHINI!! Like Videos