Looking for homeschool math curriculum? In this Math Lessons for a Living Education review I'll share how this Charlotte Mason math works, what sets it apart, and we'll tackle the big question: "Is it enough?" Check out this math by Master Books for homeschooling families. Homeschool math comparison, Charlotte mason curriculum, it's all covered in this fun question and answer video!

Take the placement test and learn more/shop: homeschoolon.com/go/mlfle
COUPON CODE: REBECCASFRIEND
Read the review: homeschoolon.com/math-lessons-for-a-living-education-review/
Read a math comparison: homeschoolon.com/homeschool-math-comparison/
Watch a funny video of me doing level 6 math: facebook.com/homeschoolon/videos/1501778656588179/
Get the timer: amzn.to/2FCABqN (aff)
Is Math Lessons for a Living Education Enough? Video Statistics
Is Math Lessons for a Living Education Enough? Reviews
Mommy Scribbles
29 August 2019
I have a question. So I am considering getting math lessons for a living education and i was looking on master books website and they seem to have higher level maths and If math lessons for a living education only gives up to (6th or 8th grade not sure which one it is cause I watched the video the other day) then why dont people just use the master books higher level maths? Why does everyone want to switch once they reach the highest level of math lessons for a living education. Are their other math books no good?
Daughters Of Jacob
25 August 2019
Thanks for your review. We went ahead and bought MLFLE Level 2 for my soon to be first grader (or Year 2 as we call it here in UK). I bought it to be used as a supplement, however, having used it for a month or so now it could definitely work as a stand alone curriculum, and would be "enough" if you decide to stick with the series throughout the primary/elementary school years. It starts very very gentle but definitely builds on itself. For my daughter who is a lover of math, level 2 meets her where she is currently at from page 80 onwards so the program would not work for us as a stand alone program but as a supplemental activity book it's working very well and she's finding it really fun to use. Esp. the hands-on crafts!! Which I love too as it makes the math so concrete. My fav element of the program by far, is definitely the oral narration where you can check your childs understanding of concepts. This in particular is the real hidden gem in this curriculum for me right now.
Mel R
25 June 2019
Would it be too much math to use this as a supplement to Right Start math? Which of the two do you prefer. Is there a way to have the two to work together? I like both programs and I don't know which to pick. I like both for so many different reasons.
Payoneer
23 September 2019
Exclusive Promo! Payoneer is an online payment platform that lets you transfer money from any corner of the world! Sign Up an Earn $25 for free by joining Payoneer click here!
Magan Thibodeaux
27 May 2019
I know this is a strongly christian curriculum but my question is how much is mentioned? Are all the stories all revolving around it?
Anna S
06 May 2019
Your daughter that pops up on your right looks EXACTLY like you! I love how video skips and shes just disappeared lol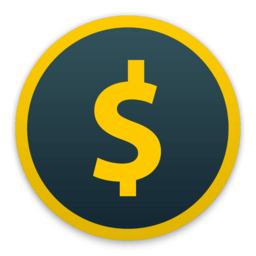 Honeyminer
23 September 2019
Start mining cryptocurrency right now, for free. Honeyminer makes mining and earning money simple for anyone with a computer. Start Earning Now!
Anna S
06 May 2019
*slams books around (camera shakes) lol she so acts like me. I have add and run around a mile a minute around my 5 kiddos under 8. I'm really honest and real. And I love how she is so honest about being a mom and all the feelings around that. It's rare to see, and shes like a breath of fresh air! HANDS DOWN MY FAVORITE YOUTUBER , over huge channels! HER VIDEOS should have millions of views! I love her! Can you tell? Lol
Pasi-Fourmyle Wifey
01 April 2019
Thanks for sharing! I love your shirt!🙌🏽🙏🏽❤
Pablo Picasso
01 April 2019
I begin with an idea and then it becomes something else.
Katherine Trumbauer
10 March 2019
I know this is Christian based but can you use it as a secular homeschool family?
Matthew Mendez
06 February 2019
homeschool on- do you recommend a bundle!!!!???
Jesusheals2
04 February 2019
Do you still use TT? I really wish I would of found this curriculum instead of using Saxon. I am currently using TT. And he likes it. But wanting to know if I could use this next yr
Chuck Norris
23 September 2019
Chuck Norris doesn't jump. He moves the ground away from him.
Mashae Turi
27 January 2019
Have you made any videos sharing your daily routine? School stuff and life!
Is Math Lessons for a Living Education Enough? Wiki

In linguistics, a copula (plural: copulas or copulae; abbreviated cop) is a word that links the subject of a sentence to a subject complement, such as the word is in the sentence "The sky is blue." The word copula derives from the Latin noun for a "link" or "tie" that connects two different things.A copula is often a verb or a verb-like word, though this is not universally the case. A verb that is a copula is sometimes called a copulative or copular verb. In English primary education grammar co... math lessons for a living education, master books, charlotte mason, charlotte mason math, homeschool math, homeschool curriuclum, homeschooling,
Is Math Lessons for a Living Education Enough? Images



Is Math Lessons for a Living Education Enough? Like Videos