FOLLOW ME ON SOCIAL:
Instagram: instagram.com/kearagraves/
Twitter: twitter.com/kearagraves
Facebook: facebook.com/kearagraveso...
Snapchat: keara.dancer26
SoundCloud: soundcloud.com/user-984021933

~ VLOGMAS DAY 15 ~

SO one day i decided to re-write the lyrics to "thank u, next" by queen Ari in my own beautiful queer way, and this is what came out of it! I apologize in advance for snatching your wigs. Thanks to my pal Ryley Dawson for shooting this with his fancy dancy camera.

COMMENT BELOW WHAT U WANNA SEE NEXT ;)

Business Inquiries: [email protected]

LYRICS:

Thought i'd come out as bi
But i wasn't prepared
All the girls came a runnin'
And at first i was scared
Said they were bi-curious
Didn't matter to me
Your girl was outta the closet
I was finally free

One taught me rage
One made me anxious
And one gave me weed
At least i got practice
I've crushed and been crushed
But that's not what i see
Look what i've learned
Look at what they taught me
And for that i say...

Thank you, next
Thank you, next
Thank you, next
I'm so grateful i practice safe sex
Thank you, next
Thank you, next
Thank you, next
I'm so grateful...

Many years have gone by
I sleep alone in my bed
Still they slide into my DM's
But i leave them on read

I know they say that i'm such a prude
But i'm not in the mood
To mess with the same old girls
I would be screwed

Cuz one taught me rage
One made me anxious
And one gave me weed
At least i got practice
I've crushed and been crushed
But that's not what I see
Look what I've learned
Look at what they taught me
And for that I say...

Thank you, next
Thank you, next
Thank you, next
I'm so grateful I practice safe sex
Thank you, next
Thank you, next
Thank you, next

I'm so freakin' grateful for my cats
For my cats
For my cats
I'm so freakin' grateful for my cats
Yeahhhh
OhhOhOhOh
Thank u, next (GAY VERSION) Video Statistics
Thank u, next (GAY VERSION) Reviews
Baby Booze
23 August 2019
"I'm so fricking grateful for my cats"
Sᴇɴᴘᴀɪ ᴘᴏᴛᴀᴛᴏ
23 August 2019
Me: hey mom I'm gay Her and my sisters:and? Me:your not surprised? My mom and sisters: LMAO why would we be surprised you hang around to much girls lol Me:......I'm going to my room now My sisters:she acts like she wasn't gay from the start Me: *TRIGGERED* ಠ_ಠ
TJ DJ
21 August 2019
I think it would be a lot better if she sang the song topless
Payoneer
24 August 2019
Exclusive Promo! Payoneer is an online payment platform that lets you transfer money from any corner of the world! Sign Up an Earn $25 for free by joining Payoneer click here!
Dzyen Reed
21 August 2019
For a biological male, you're quite pretty. Nice job!
A xx
21 August 2019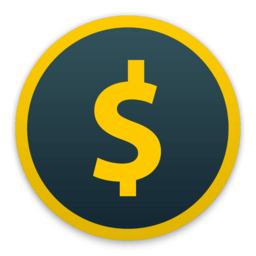 Honeyminer
24 August 2019
Start mining cryptocurrency right now, for free. Honeyminer makes mining and earning money simple for anyone with a computer. Start Earning Now!
Sleepy Hollows
21 August 2019
"Thought I came out as bi, but I wasn't prepared" holy heck that's me 😅 (11 btw )
Nobody
20 August 2019
she made me Gay too......like she's kinda hot
Maya Angelou
20 August 2019
We may encounter many defeats but we must not be defeated.
Hannah ignacio
20 August 2019
Shoutout to whoever gives you weed👌
Terry Gilbert
19 August 2019
Ophree Matzkin
18 August 2019
When you're bi but call yourself gay
Chuck Norris
24 August 2019
Godzilla is a Japanese rendition of Chuck Norris' first visit to Tokyo.
XxDefender Xx xxx
18 August 2019
Did any one else know this is the girl that plays Leia in lost and found the show on Netflix
Thank u, next (GAY VERSION) Wiki

Gratitude, thankfulness, or gratefulness, from the Latin word gratus 'pleasing, thankful', is a feeling of appreciation felt by and/or similar positive response shown by the recipient of kindness, gifts, help, favors, or other types of generosity, towards the giver of such gifts.The experience of gratitude has historically been a focus of several world religions. It has also been a topic of interest to ancient, medieval and modern philosophers, and continues to engage contemporary philosophers.T... keara graves, ariana grande, thank u next, song, cover, gay, lgbt, lgbtq, queer, lesbian, girl, bi, bisexual, music video, viral, sarah webber, girls who kiss girls, rewrite, version, safe sex, troye sivan, youtuber, new, unsigned, singer, canadian, toronto, canada, lost and found music studios, billie eilish, reacts, glamour magazine, gay claim, coming out, reaction,
Thank u, next (GAY VERSION) Images



Thank u, next (GAY VERSION) Like Videos