Make an Android News App
Read JSON data from the API

Demo App (.apk) : popularnews.page.link/apk

Hello everyone, now we will make a news application using the API from newsapi.org/ v2 -
API News Is JSON API for live news and blog articles from the media.

This tutorial uses retrofit2 as HTTP Clent -
Retrofit is a REST Client for Java and Android. Its use is very easy.

• News API.
• Retrofit.
• Glide for the Image Network.
• Material design.
• Prettytime for Convert Java Date() objects in just "a few minutes!".


Demo App (.apk) : popularnews.page.link/apk

_____________________________________________


++++++++++++++++++++++
‡ Link to help code: ‡
++++++++++++++++++++++


¦ Dependencies: gist.github.com/haerulmuttaqin/e853cdfa7bd8c7330cc13b3ddd456574

¦ Color.xml: gist.github.com/haerulmuttaqin/30164cb535dc7f1264bd82304a70c8c6

¦ Drawable resources file: bit.ly/resources-newsapp

¦ Utils.java: gist.github.com/haerulmuttaqin/3d20a9127070451ccedd80c284649fd6

_____________________________________________


#2 : youtu.be/LutqUWiHoiI
#3 : youtu.be/Sujg1yg4a2E
#4 : youtu.be/_j7C_px28lo
#5 : youtu.be/fC_oGoVvMwY
#6 : youtu.be/pJXQVE72z80
#7 : youtu.be/HqwEmRsJfLA

_____________________________________________



Happy coding. ☺
Don't forget to Subscribe, Like, and Share it to be useful.

Connect with me: -

≡ Linkedin : linkedin.com/in/haerulmuttaqin/

≡ Instagram : instagram.com/haerulmuttaqin.id/

≡ Google+ : plus.google.com/+HaerulMuttaqin



©2018 • Haerul Muttaqin


=====================================
newsapi.org/
square.github.io/retrofit/
bumptech.github.io/glide/
material.io/design/
ocpsoft.org/prettytime/
News Feed 📰 (Get JSON & Display to RecyclerView) - Android News App Tutorial #1 • API •Retrofit2 Video Statistics
News Feed 📰 (Get JSON & Display to RecyclerView) - Android News App Tutorial #1 • API •Retrofit2 Reviews
Akshay Shetty
22 September 2019
Solution:- If you just see "top-headlines" text.. Goto Article.java and remove the line "import javaX.xml.transform.source" and then run the app again
Crayon Colors
19 September 2019
plz add voice to your video. It will be helpful to viewer and it is interactive. Thats fine if your english is not good!!!
Sayedahmed abdelhalim
17 September 2019
App crash and i have this error android.view.InflateException: Binary XML file line #0: Error inflating class TextView how can i solve it?
Payoneer
22 September 2019
Exclusive Promo! Payoneer is an online payment platform that lets you transfer money from any corner of the world! Sign Up an Earn $25 for free by joining Payoneer click here!
Ayoub anbara
14 September 2019
why you are chose glide instead picasso
Gift Gamedze
13 September 2019
I just recently tried your code and its amazing, but my app crushes after building it... Can you please help? Images fail to load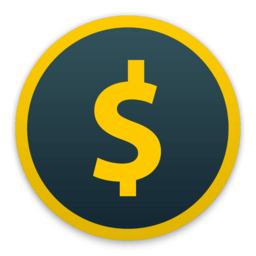 Honeyminer
22 September 2019
Start mining cryptocurrency right now, for free. Honeyminer makes mining and earning money simple for anyone with a computer. Start Earning Now!
Oquzayn
11 September 2019
apiclient link nothing description link https://gist.github.com/haerulmuttaqin/6b0f59b97fb13dda736090c56435aa5f
Sayedahmed abdelhalim
09 September 2019
i want source code please
Lao Tzu
09 September 2019
He who conquers others is strong; He who conquers himself is mighty.
Harsh
08 September 2019
Please can anyone provide Adapter.java class implementation. Please
Harsh H
06 September 2019
sir, i'm getting this error and because of that app crashes on item click . please help to solve this error. java.lang.NullPointerException: Attempt to invoke interface method 'void Adapter$OnItemClickListener.onItemClick(android.view.View, int)' on a null object reference
Aniruddha Ghosh
24 August 2019
sir, thanks for the wonderful tutorial. can you please tell me how to filter the news based on keywords like medicine health
Chuck Norris
22 September 2019
Chuck Norris once shot a man, but without a gun.
Ajay Kaswan
22 August 2019
can u help me i m doing same as you but i got an error E/RecyclerView: No adapter attached; skipping layout plese help me asap thankyou sir
News Feed 📰 (Get JSON & Display to RecyclerView) - Android News App Tutorial #1 • API •Retrofit2 Wiki

News is information about current events. This may be provided through many different media: word of mouth, printing, postal systems, broadcasting, electronic communication, or through the testimony of observers and witnesses to events. Common topics for news reports include war, government, politics, education, health, the environment, economy, business, fashion, and entertainment, as well as athletic events, quirky or unusual events. Government proclamations, concerning royal ceremonies, laws,... Android, News, News App, API, JSON, Retrofit2, newsapi.org, Material Design, Design, Coding, Develover, Android Developer, Glide, prettytime, HTTP request, Rest API Android,
News Feed 📰 (Get JSON & Display to RecyclerView) - Android News App Tutorial #1 • API •Retrofit2 Images
News Feed 📰 (Get JSON & Display to RecyclerView) - Android News App Tutorial #1 • API •Retrofit2 Like Videos