Ariana Grande - "thank u, next" choreography by Matt Steffanina
▶ TEACHING BAILEY A FLIP: youtu.be/u3f7nnh2iGQ
▶ INSTAGRAM: instagram.com/MattSteffanina
▶ SUBSCRIBE: bit.ly/2BDpH0v


🔔 Never miss a video! Enable 'ALL' Notifications! 🔔

For this new challenge I made up all the choreography off the top of my head based on a random theme for Bailey & Kaycee. Let us know in the comment section how you think they did!!

Check out my Dance Compilations channel: bit.ly/MattS2yt

Song: Thank U, Next - Ariana Grande
Choreography by: Matt Steffanina
Danced by: Kaycee Rice & Bailey Sok
Filmed by: Beno
Edited by: Sam Steffanina
Location: DNCR Loft
#thankunext #mattsteffanina #dance

Follow Matt: instagram.com/mattsteffanina
Follow Kaycee: instagram.com/kayceericeofficial
Follow Bailey: instagram.com/baileysok1

Watch More:
Choreography: youtube.com/playlist?list=PL0FC175BE1336B599&playnext=1
Vlogs: youtube.com/playlist?list=PLo3hNPeEYeTDo3RHzS-PUxjEsS_E1t9DR&playnext=1
Latest Uploads: youtube.com/playlist?list=PLo3hNPeEYeTA4lzqK_LyAu4KNtrQ4c5a6&playnext=1
Popular Videos: youtube.com/playlist?list=PLo3hNPeEYeTCzmIr-wnKuiCUS5hRClj48&playnext=1

My Other YouTube Channels:
Vlogs & Dance Compilations: youtube.com/user/MattSteffanina
Dance Tutorials: youtube.com/user/DanceTutorialsLIVE

Giveaways, Newsletter, Dance Tips, Tours & more: mattsteffanina.com

About Me:
What's up, I'm Matt Steffanina! Welcome to my YouTube channel! I'm a dance choreographer, dance instructor, and entrepreneur from Los Angeles, CA. I lead and teach dance to a variety of music genres like hip-hop, pop, and electronic, and to artists like Jason Derulo, Justin Bieber, Chris Brown and more. Whether you're into learning or watching dance choreography, there's a special playlist for you under my Playlists tab. Thank you for watching, supporting, and subscribing!

***********************

----- MORE VIDEOS ----

"BUM BUM TAM TAM" - J Balvin: youtube.com/watch?v=JxCPiZZyxZU&list=PLo3hNPeEYeTA4lzqK_LyAu4KNtrQ4c5a6
"GUCCI GANG" - Lil Pump: youtube.com/watch?v=D3NspKYS5dY&list=PLo3hNPeEYeTA4lzqK_LyAu4KNtrQ4c5a6
"NO LIMIT" - G-Eazy: youtube.com/watch?v=3YyQ3Mi06Sw&list=PLo3hNPeEYeTA4lzqK_LyAu4KNtrQ4c5a6
"MI GENTE" - J Balvin: youtube.com/watch?v=jl6gS2KbYkk&list=PLo3hNPeEYeTA4lzqK_LyAu4KNtrQ4c5a6
"SHAPE OF YOU" - Ed Sheeran: youtube.com/watch?v=lq5oUOKh368&list=PLo3hNPeEYeTA4lzqK_LyAu4KNtrQ4c5a6
"I LIKE IT" - Cardi B: youtube.com/watch?v=X1mkMfGsEqo&list=PLo3hNPeEYeTA4lzqK_LyAu4KNtrQ4c5a6
"THANK U, NEXT" ft Kaycee Rice & Bailey Sok | Bad Dance Challenge Video Statistics
"THANK U, NEXT" ft Kaycee Rice & Bailey Sok | Bad Dance Challenge Reviews
Zekinah Lecaros
22 September 2019
Valeria
22 September 2019
Media Pranks
22 September 2019
Payoneer
22 September 2019
Exclusive Promo! Payoneer is an online payment platform that lets you transfer money from any corner of the world! Sign Up an Earn $25 for free by joining Payoneer click here!
Levenry Barles
21 September 2019
King SlayerXX
21 September 2019
Kaycee can kill any choreography with any song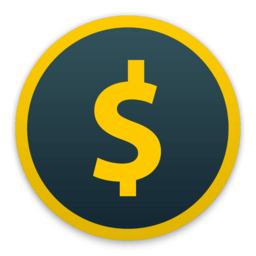 Honeyminer
22 September 2019
Start mining cryptocurrency right now, for free. Honeyminer makes mining and earning money simple for anyone with a computer. Start Earning Now!
Riya Shah
20 September 2019
Edjay deñado
20 September 2019
Epictetus
20 September 2019
Make the best use of what is in your power, and take the rest as it happens.
Kamila Zepeda
18 September 2019
They are so good I'm over here tripping on air
Mistmoon 12
18 September 2019
Fun fact from a music kid At 2:01 Matt went nom 9 times, in 16th notes. I have been replaying that bit for like 5 minutes now it's just so funny how he does it casually, and Kaycee goes for 5 with a huge '?' and Bailey goes for like 3 without any noise before she stops moving her mouth
Josi Games
13 September 2019
Incrível,dançam de mais parabéns
Chuck Norris
22 September 2019
People started making the Yo-Mama jokes because they mistook Chuck Norris' bicep for your mother's fat ass.
Stormy Morris
12 September 2019
"THANK U, NEXT" ft Kaycee Rice & Bailey Sok | Bad Dance Challenge Wiki

"THANK U, NEXT" ft Kaycee Rice & Bailey Sok | Bad Dance Challenge video wiki coming soon. matt steffanina, choreography, dance, dance choreography, dance video, thank u next, ariana grande, dancing, routine, bad dance challenge, thank u next dance, ariana grande thank u next, bailey sok, kaycee rice, hip hop dance, how to dance, dance tutorial, thank you next,
"THANK U, NEXT" ft Kaycee Rice & Bailey Sok | Bad Dance Challenge Images


"THANK U, NEXT" ft Kaycee Rice & Bailey Sok | Bad Dance Challenge Like Videos