There never seems to be enough hours in a day. Ever wonder what would happen if time just, I dunno, took a time-out? What if you could make like Doctor Strange and stop time altogether? It's fun to think about when you imagine all the stuff you could do. But what about the hypothetical reality?

By the way, what exactly is time? Time is the progression of events from the past to now and then on to the future. Physicists can make defining time a lot more complicated than that, but at the end of the day, it's a system of measurement. So, if we stop time, that means we have a measurement of zero. In other words, we have nothing.

Other videos you might like:
A Train Lost in a Tunnel in Italy, No One Can Find It youtube.com/watch?v=d4m3HvTFG9Y&
12 Facts That'll Change Your Perception of Time Forever youtube.com/watch?v=CDso1ph6004&
10 Mysterious Photos That Can't Be Explained youtube.com/watch?v=RB1cnwMg7Z0

TIMESTAMPS:
What exactly is time? ⏳ 0:32
You can walk around and touch stuff? Not even close… 1:26
What would happen to you? 2:43
No universe, no nothin'! 3:07
Fine, let's make it a bit more fun 🎉 3:33

#time #whatif #brightside

SUMMARY:
- In straight-up scientific terms, time is the progression of events from the past to now and then on to the future. Physicists can make defining time a lot more complicated than that, but at the end of the day, it's a system of measurement.
- Think of it this way: remember learning about time, distance, and speed back in school? Here's a refresher: speed equals distance divided by time.
- Zero time, zero speed, zero distance. In other words, if you stopped time, nothing would move.
- There would be no light because photons – that is, the most basic unit of light and, theoretically, the fastest-moving objects in the entire universe – can't move either.
- Air wouldn't move either since it's also made up of molecules, so say goodbye to breathing.
- Beyond Earth, the stopping of time would also mean the basic forces of the universe would also cease to be.
- Let's say I've been gifted a sort of supernatural pause button. The world around me just stops when I press it, but all that "laws of physics" stuff stays the way it is.
- Time to hit the gym! How do I know how long I've been on the treadmill in this scenario? Nevermind, I'll just run laps, then hit the weights.
- Well, if I'm taking advantage of this time to get my body in shape, maybe I should work on my mind too? Instead of just watching re-runs of my favorite sitcom at the gym, I'll listen to a few audiobooks.
- I'd love to visit the zoo, but I can't imagine the monkeys will be much fun to watch when they're paused, so that's out.
- I've always wanted to have time to visit museums and cultural places. Let's start with Natural History – dinosaur bones, here I come!
- On to the art museum! I'm gonna stare at these paintings and sculptures until they make sense if it's the last thing I do.
- Maybe we shouldn't stop time because as it goes, we develop, gain experience, and grow.

Music by Epidemic Sound epidemicsound.com/

Subscribe to Bright Side : rQTJZz
----------------------------------------------------------------------------------------
Our Social Media:
Facebook: facebook.com/brightside/
Instagram: instagram.com/brightgram/
5-Minute Crafts Youtube: 8JVmuC

Stock materials (photos, footages and other):
depositphotos.com
shutterstock.com
eastnews.ru

----------------------------------------------------------------------------------------
For more videos and articles visit:
brightside.me/
What If You Could Stop Time Whenever You Wanted to Video Statistics
What If You Could Stop Time Whenever You Wanted to Reviews
IsaacShark08
21 October 2019
Well actually you wouldn't age, here's why. Time = Age. So, No time = No aging. So you wouldn't become old.
Jay Suma
20 October 2019
Maybe time had stopped by some force but none of us knew about it 🤯
Devilishh DJ
20 October 2019
Well.. there you have it. Brightside face reveal
Payoneer
21 October 2019
Exclusive Promo! Payoneer is an online payment platform that lets you transfer money from any corner of the world! Sign Up an Earn $25 for free by joining Payoneer click here!
özlem korkmaz
20 October 2019
#dark master
20 October 2019
Just Robb money from bad people and start a living in amrica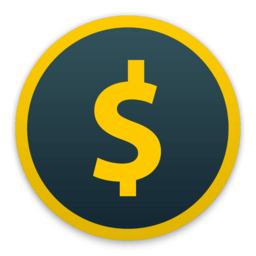 Honeyminer
21 October 2019
Start mining cryptocurrency right now, for free. Honeyminer makes mining and earning money simple for anyone with a computer. Start Earning Now!
Candybonbon sugar
20 October 2019
Hold on.... Can you even turn on electronics when time is stopped? ( i don't think so because speed needs time i think so every does not move unless this is on the Nothing Part. )
The Station Of Awakening
20 October 2019
0:22 Uhh... _GTA SA Flashbacks_
Confucius
20 October 2019
I will not be concerned at other men is not knowing me;I will be concerned at my own want of ability.
Natsumi
20 October 2019
Lorenzdiether PLAYZ
20 October 2019
The only thing you need to stop time is……… A STANDO POWER!!!!!!!!!!!
Hriday v dogra
19 October 2019
stop during my resulsts so i can exchange with my friend means rude of me and in school and visit and eat everythig in the world and never un puase time
Chuck Norris
21 October 2019
When Chuck Norris is asked the question "Ginger or Mary Ann?", he chuckles and replies, "Had 'em both!"
ShawtyboiX 123
19 October 2019
Outside of THE BRIGHT SIDE'S world
What If You Could Stop Time Whenever You Wanted to Wiki

What is an interrogative pronoun and adverb in English. What or WHAT may also refer to:.
What If You Could Stop Time Whenever You Wanted to Images



What If You Could Stop Time Whenever You Wanted to Like Videos