Ivanita Lomeli is a singer, dancer, and self-proclaimed lover of life. You may know her from many social media outlets like YouTube, InstaGram, Tik-Tok, or even Musically. With over 2 million YouTube subscribers, it's no secret that Ivanita has what it takes to be a star. Think you know Ivanita Lomeli? Watch till the end and let us know in the comments below how many of these 10 things you knew already!

***VIDEO TRANSCRIPTION SPOILERS***

I'm Miss Gossip, and if you are new to our channel, please remember to subscribe and put the notifications on, so you won`t miss any of our cool videos!

#10. Ivanita is Mexican descent
Ivanita's parents moved to the United States from Tototlan, Jalisco, Mexico. They eventually settled in the state of Virginia, where they had Ivanita and her older brother and younger sister.

#9. Seeing Double
Ivanita dates a twin. Her on again/off again boyfriend is Lucas Dobre. His twin brother's name is Marcus. Together, with Marcus, Lucas develops YouTube content and the twins have managed to amass 14 million subscribers. Ahhh! If you wonder what fame tastes like for them, check out one of the many videos in our Dobre Brothers playlist!

#8. Fast Lane to Success
Ivanita Lomeli created her own YouTube channel in June of 2018. And in less than six months, Ivanita had amassed 2 million YouTube subscribers. Talk about one popular girl!

#7. Tik-Tok
No, not the watch. Ivanita not only participates on YouTube and Instagram, she can also be found on Tik-Tok dancing to her favorite tunes and singing her favorite Spanish songs. Move over Shakira!

#6. Ask and you shall receive
Ivanita wasted no time when it came to ask her now boyfriend Lucas Dobre to be together, and she did that via a tweet. A short month later, they were a couple, with Lucas Dobre confirming the romantic news. This cute couple can be seen together very often, making cameos in each other's YouTube videos. Not so shy huh?

#5. Cookie Anyone?
Ivanita has a white chihuahua dog named Cookie. Ivanita loves Cookie so much, she once took her on a doggy shopping spree. That's one lucky dog!

#4. No Comprende
Ivanita is a bilingual beauty. She once played a prank on her boyfriend Lucas Dobre, speaking only en Espanol for 24 whole hours. Needless to say, she drove him muy loco!

#3. Good Morning YouTube
The very first thing Ivanita likes to do in the morning, after rubbing her eyes of course, is play a game of Qwik Match. An interactive app that allows you to play games like Checkers, Connect 4, pool, and Cat Chase. How cool is that?

#2. Oh Brother!
Ivanita helped purchase her older brother Ramon a brand-new truck. Eager to help in any way after seeing her brother struggle to get back and forth to work. After weeks of his car being in and out of the car dealers service, Ivanita finally bought her brother a brand new 2019 Chevy Silverado. Because Ivanita is such a prankster, her brother was very suspicious and refused to drive off the car lot!

#1. What a Girl Wants
Speaking of carts, at the beginning of 2019, Ivanita bought herself her dream car. A brand-new Mercedes AMG 63S Coupe. Ivanita picked out everything about her first ride, from the color to the seats. The girl knows what she wants!

What is your favorite Ivanita video? Let us know in the comments below!

#Born2BeViral #IvanitaLomeli #DobreBrothers
- - -

The Show Must Be Go

Song by Kevin MacLeod (incompetech.com)
Licensed under Creative Commons: By Attribution 3.0
creativecommons.org/licenses/by/3.0/
Do you like 💃🏻 IVANITA LOMELI Top 10 Things You Didn't Know !! 🌟 w/ LUCAS and MARCUS DOBRE 🔥 Born2BeViral 🔥 video? Please share your friends!
💃🏻 IVANITA LOMELI Top 10 Things You Didn't Know !! 🌟 w/ LUCAS and MARCUS DOBRE 🔥 Born2BeViral 🔥 Video Statistics
💃🏻 IVANITA LOMELI Top 10 Things You Didn't Know !! 🌟 w/ LUCAS and MARCUS DOBRE 🔥 Born2BeViral 🔥 Comments & Reviews
Amanda Weaver
I didn't write that my sister did
Syaisa Jonai
I think this should be called top 10 things you did know about ivanita Lomeli
Mackella stewart
Payoneer
Exclusive Promo! Payoneer is an online payment platform that lets you transfer money from any corner of the world! Sign Up an Earn $25 for free by joining Payoneer click here!
Kindra Gordon
Anthony Acosta
Nastasha Khan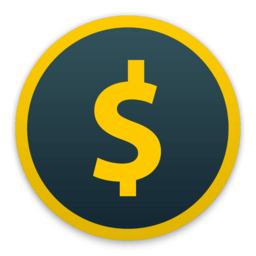 Honeyminer
Start mining cryptocurrency right now, for free. Honeyminer makes mining and earning money simple for anyone with a computer. Start Earning Now!
D DISTRICT305
I knew everything already so you're no good to us like if agree
Ana Chitic
Lelah Pittman
now epe w[ew bpe wpeer[[we[r t[ep
Leo Julian Galindo
kizzy roach
I already knew all of this except the game she plays on morning
Diamond shine Clean services ltd
Chuck Norris
Chuck Norris doesnt Shit bricks, he shits full size buildings, hence the invention of the Pre-Fabricated homes.
Sanai Cook
Miriam Q
Kylee Gourley
Kathy Spaulding
Katrina Heggie
I knew like everything bar the part hows shes a singer
That girl TT
Ketchup And mustard
Nestor Najera
Frank Tyger
Learn to listen. Opportunity could be knocking at your door very softly.
Enjoy
$29 off
on your first stay at travels. Claim your $29 Airbnb Credit by
clicking here!
💃🏻 IVANITA LOMELI Top 10 Things You Didn't Know !! 🌟 w/ LUCAS and MARCUS DOBRE 🔥 Born2BeViral 🔥 Wiki

💃🏻 IVANITA LOMELI Top 10 Things You Didn't Know !! 🌟 w/ LUCAS and MARCUS DOBRE 🔥 Born2BeViral 🔥 video wiki coming soon.
💃🏻 IVANITA LOMELI Top 10 Things You Didn't Know !! 🌟 w/ LUCAS and MARCUS DOBRE 🔥 Born2BeViral 🔥 Images
💃🏻 IVANITA LOMELI Top 10 Things You Didn't Know !! 🌟 w/ LUCAS and MARCUS DOBRE 🔥 Born2BeViral 🔥 Similar Videos