This world can be pretty unpredictable but lucky for you, predicting products of chemical reactions doesn't have to be! In this video, learn my quick chemistry trick on how to predict products of chemical reactions with helpful step by step examples.

📗 FREE CHEMISTRY SURVIVAL GUIDE
melissa.help/freechemguide

🙋‍♀️🙋‍♂️GOT A QUESTION? ASK ME HERE
melissa.help/me

👉 SHOP MY STEP-BY-STEP CHEMISTRY NOTES👈
melissamaribel.com/

-Thermochemistry Notes
melissa.help/thermonotes
-Acids and Bases Notes
melissa.help/acidbase1notes
-Naming Compounds and Acids Notes
melissa.help/namingnotes
-Dimensional Analysis, Significant Figures, and Density Notes
melissa.help/sigfignotes
-Gas Laws Notes
melissa.help/gaslawsnotes
-Stoichiometry Notes
melissa.help/stoichnotes
-Redox Reactions Notes
melissa.help/redoxnotes
-Molarity Notes
melissa.help/molaritynotes
-Limiting Reactants Notes
melissa.help/limreactnotes
-Lewis Structures Notes
melissa.help/lewisnotes
-Kinetics Notes
melissa.help/kineticsnotes

🧡SHOW YOUR SUPPORT ON PATREON
patreon.com/melissamaribel

👍MELISSA'S FAVORITES ON AMAZON
amazon.com/shop/chemistrywithmelissamaribel


--OTHER RESOURCES TO HELP YOU GET THROUGH SCHOOL--

🙌 This was my go-to homework help when I was in school. Chegg Study is one of my favorites.
melissa.help/cheggstudy

📚 I made the mistake of buying all of my textbooks, I wish I had the option of renting them. Thankfully you do, with Chegg Textbook Rentals.
melissa.help/cheggbooks

📝 QUICKSTUDY REFERENCE GUIDES ⬇️

📕 CHEMISTRY BREAKDOWN AND REVIEW
amzn.to/2t50xWx

📙 CHEMISTRY EQUATIONS AND ANSWERS
amzn.to/2MPjC88

📘 CHEMISTRY TERMINOLOGY
amzn.to/2t9cv1o


DISCLAIMER: Some links in the description are affiliate links, which means that if you buy from those links, I'll receive a small commission. This helps support the channel and allows me to continue making videos like this. Thanks for the support!

💁‍♀️ HI I'M MELISSA MARIBEL
I help students pass Chemistry. I used to struggle with this subject, so when I finally graduated with a bachelor's degree in Chemistry, I became a tutor so that you wouldn't have to struggle like I did. I know that with the right help, YOU CAN LEARN ANYTHING!

👋 FOLLOW ME
Instagram: instagram.com/hellomelissam/
Facebook: facebook.com/hellomelissam/
Twitter: twitter.com/hellomelissam
▬▬▬▬▬▬▬▬▬▬▬▬▬▬▬▬▬▬

♫Music By♫
●Junklicious - Space Gelato [Argofox Release]
●Song/Download - youtu.be/uoXKMy07HtA
●iTunes, Spotify, GooglePlay - smarturl.it/SpaceGeleto

▬▬▬▬▬▬▬▬▬▬▬▬▬▬▬▬▬▬
How to Predict Products of Chemical Reactions | How to Pass Chemistry Video Statistics
How to Predict Products of Chemical Reactions | How to Pass Chemistry Reviews
Payoneer
23 September 2019
Exclusive Promo! Payoneer is an online payment platform that lets you transfer money from any corner of the world! Sign Up an Earn $25 for free by joining Payoneer click here!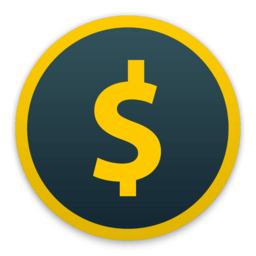 Honeyminer
23 September 2019
Start mining cryptocurrency right now, for free. Honeyminer makes mining and earning money simple for anyone with a computer. Start Earning Now!
Frances de Sales
01 January 1970
Nothing is so strong as gentleness. Nothing is so gentle as real strength.
Chuck Norris
23 September 2019
Lothario was a real Chuck Norris.
How to Predict Products of Chemical Reactions | How to Pass Chemistry Wiki

How may refer to: How (greeting), a greeting in some representations of Native American/First Nations speech How, an interrogative word in English grammar How?, one of the Five Ws in journalism. predicting products, chemistry, chemical reactions, chemical equations, predicting products of chemical reactions, how to predict products of chemical reactions, chemical products, compounds, chemical charges, polyatomic atoms, ap chem, dat, oat, mcat, melissa maribel, general chemistry, reactants, products, nitrate, balancing charges, chemistry tutorial, simple, finding products, finding chemical products, finding products of chemical reactions, phosphate, magnesium, chemistry trick,
How to Predict Products of Chemical Reactions | How to Pass Chemistry Images



How to Predict Products of Chemical Reactions | How to Pass Chemistry Like Videos