The Thunder erased a 26-point deficit to defeat the Rockets tonight in Houston by a final score of 117-112. This marks the largest comeback win by the franchise since moving to Oklahoma City. Paul George led all scorers with 45 points (12-22 FG, 6-14 3pt FG), 11 rebounds and 3 assists for the Thunder, while Russell Westbrook secured his 22nd triple-double of the season (9th consecutive, tying Wilt Chamberlain for the longest such streak in NBA history) and 126th of his career with 21 points, 12 rebounds and 11 assists. James Harden totaled 42 points for Rockets, continuing his streak of consecutive 30+ point games to 29 (behind Wilt Chamberlain's 2 streaks of 31 games and 65 games). With the win, the Thunder improve to 36-19, while the Rockets fall to 32-23 on the season.

For Full Game Recaps visit: bit.ly/2MQ6ijV

Subscribe to the NBA: bit.ly/2rCglzY

For news, stories, highlights and more, go to our official website at nba.com

Get NBA LEAGUE PASS: nba.com/leaguepass

#Thunder #Rockets #NBA
Thunder vs Rockets | Full Game Recap: Harden, Westbrook & Paul George Put On A Show In Houston Video Statistics
Thunder vs Rockets | Full Game Recap: Harden, Westbrook & Paul George Put On A Show In Houston Reviews
IAMthe_underdog
27 June 2019
I remember watching my boys getting blown out in the first half at my cousin's house, he said this game is over. Lol I was like nah man, we've been making comebacks all season, watch us comeback and win this game. I felt like a prophet at the end. ⚡⬆️
SuperRip7
27 April 2019
The Houston collapse. 04-26-19.
Roland Rakotondramanana
16 February 2019
P. George makes a lot difference for OKC.
Payoneer
24 August 2019
Exclusive Promo! Payoneer is an online payment platform that lets you transfer money from any corner of the world! Sign Up an Earn $25 for free by joining Payoneer click here!
J r
16 February 2019
King Jones
13 February 2019
Yeah you can't just disrespect Paul George and get away with.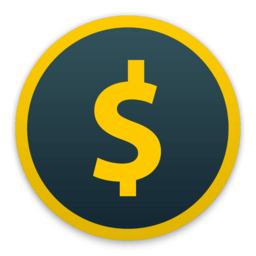 Honeyminer
24 August 2019
Start mining cryptocurrency right now, for free. Honeyminer makes mining and earning money simple for anyone with a computer. Start Earning Now!
Cole
13 February 2019
6:02 when you get a green in my career
Lzaer Light
12 February 2019
Harden should have used those Professor moves
Ralph Waldo Emerson
12 February 2019
Do not follow where the path may lead. Go, instead, where there is no path and leave a trail.
Treyvon Anderson
12 February 2019
Harden is the best offensive player in the league now, in my opinion - yes, he's surpassed KD to attain that title this year. However, with regard to mvp talk, Paul George is much more dominant overall.
Tramaine Terrance
11 February 2019
Hello, Humans. "You talking to me?" Taxi Driver, 1976 Fun fact: Robert DeNiro improvised this line. The script only said "Travis speaks to himself in the mirror" so DeNiro took some liberties and was ultimately successful.
George Foley
11 February 2019
Really Rockets, they got to do better I mean damn they are up then down wtf
Chuck Norris
24 August 2019
When life gives Chuck Norris lemons, he demands oranges and gets them.
Football life
11 February 2019
Thunder vs Rockets | Full Game Recap: Harden, Westbrook & Paul George Put On A Show In Houston Wiki

Thunder is the sound caused by lightning. Depending on the distance from and nature of the lightning, it can range from a sharp, loud crack to a long, low rumble (brontide). The sudden increase in pressure and temperature from lightning produces rapid expansion of the air within and surrounding the path of a lightning strike. It is the collapse of this air into the void the lightning created that creates a sonic shock wave, sonic boom, often referred to as a "thunderclap" or "peal of thunder".. sp:ty=high, sp:dt=2019-02-10T01:30:00+00:00, sp:vl=en-US, sp:st=basketball, sp:li=nba, sp:ti:home=HOU, sp:ti:away=OKC, Oklahoma City Thunder, Houston Rockets, James Harden, Russell Westbook, Paul George, NBA, NBA recaps, recaps, comebacks, dunks, triple double, history, wilt chamberlain,
Thunder vs Rockets | Full Game Recap: Harden, Westbrook & Paul George Put On A Show In Houston Images



Thunder vs Rockets | Full Game Recap: Harden, Westbrook & Paul George Put On A Show In Houston Like Videos