Wix Training Academy- wixtrainingacademy.com/
------------------------
Comment Below on your favorite part of this series!

Don't forget to subscribe over to the right if this series has provided you value!
------------------------
Are you asking: How do I build a social networking website on Wix?

I wanted to create a series to help fill a major need in the Wix market. People want to know how to use Wix Code and what the capabilities of the platform truly are. With that in mind, I listened to my community, read comments and engaged with Wix Design Pros.

Today, I am bringing you Part 14 of a multiple part series. The series is called: "Building A Social Network In Wix | The Non-Coding Founder's Guide"

Part 15 is dedicated to explaining how to add a custom search function with Wix Code to your social network in Wix. Giving your users the ability to search on your social network in Wix is a major boost for your website. Adding a search function in Wix may appear difficult at first glance of the code, however, after walking through each line of the code with you, it should become more clear.

This series is specifically made for entrepreneurs, CEO's, Founder's, President's and Co-Founder's looking to build a website for their startup or re-design their existing website. The goal is to bring you quality Wix Code training videos while also displaying the capabilities you have in Wix.

I want this series to pioneer an issue Wix is currently tackling. I want people to understand how powerful the Wix platform is and how you can maximize your online marketing efforts within Wix.

If you are interested in hiring me for your social network or Wix website project, check out my new hand-crafted service: wixtrainingacademy.com/hire-a-wix-pro
------------------------------------------------
Series Schedule: (x1 Video Per Week) *Variable

Sunday July 15 - Part 1 | The Introduction
Tuesday July 24 - Part 2 | Planning Databases + Homepage Design
Tuesday - Part 3 | Creating Profile Pages and Database Fields
Thursday - Part 4 | Building The Registration Lightbox
Wednesday - Part 5 | Posting User Statuses Function
Thursday - Part 6 | Creating Social Feed Pages
Thursday - Part 7 | Adding Images To Statuses
Monday - Part 8 | Adding Statuses to Profile Pages
Sunday - Part 9 | Editing Profile Pages
Friday - Part 10 | Making Money With Your Social Network
Saturday - Part 11 | Adding A Custom Login Feature
Sunday - Part 12 | Adding Automated Emails To Your Wix Social Network
Monday - Part 13 | Adding A Liking System/Wish List with Wix Code
Tuesday - Part 14 | Adding A Site Search in Wix Code (Part 1)
Wednesday - Part 15 | Adding A Custom Search Function with Wix Code (Part 2)
------------------------------------------------
Topics To Be Covered:

-Creating Profile Pages
-Creating Custom Login Pages
-Giving A User Ability To Post An Update And Edit Or Delete It
-Working With Repeaters And Dynamic Pages
-Building Feeds
-Peer-To-Peer Messaging (Direct Messaging)
--------------------------------------------------------
Stay Connected:

Email: [email protected]
Twitter: twitter.com/WixTraining
Subscribe: Wix Training Academy
Wix Training Academy: wixtrainingacademy.com/
Building A Social Network in Wix | Part 15 | Adding A Custom Search Function with Wix Code Video Statistics
Building A Social Network in Wix | Part 15 | Adding A Custom Search Function with Wix Code Reviews
You2oons
01 September 2019
Abeeku Djokoto
30 August 2019
Could you make a video on how you make the @handle a clickable link, and since its a repeater does it mean all links would be redirected to the same place even though you don't want it to. thanks
Abhi
25 July 2019
How can I make it so the user can search and the results appear on the same page?
Payoneer
21 October 2019
Exclusive Promo! Payoneer is an online payment platform that lets you transfer money from any corner of the world! Sign Up an Earn $25 for free by joining Payoneer click here!
Abhi
25 July 2019
Can you please show how to click on people's links and go to their profile?
Abhi
25 July 2019
how do you make it so you just press enter to search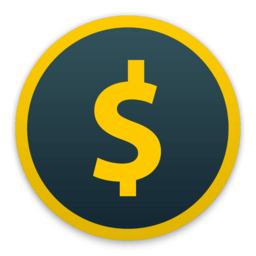 Honeyminer
21 October 2019
Start mining cryptocurrency right now, for free. Honeyminer makes mining and earning money simple for anyone with a computer. Start Earning Now!
Pamela Smith
03 June 2019
My search button is there but it will not redirect me, I have tried everything nothing is working
Pamela Smith
03 June 2019
I can't get the search button to work
03 June 2019
Love is just a word until someone comes along and gives it meaning.
Charul Tatte
05 May 2019
Can you share the code to search on the same page, instead of redirecting it from home to search page?
Sales department
29 April 2019
love this function , it functions perfectly
Abhi
19 April 2019
Is it possible to create a series that teaches how to use wix code and learn it?
Chuck Norris
21 October 2019
A carjacker attempted to take Chuck Norris' Lexus. Chuck pulled him through the window, stuffed the jacker's head up his own ass, then threw him back out the window. Chuck then went for coffee at Starbucks.
Edris Delveccio
05 April 2019
Surely the search button must be linked to something? It does not allow me to search for anything? Furthermore, when you remove the search button on the search page it simultaneously removes it from the home page.
Building A Social Network in Wix | Part 15 | Adding A Custom Search Function with Wix Code Wiki

A building, or edifice, is a structure with a roof and walls standing more or less permanently in one place, such as a house or factory. Buildings come in a variety of sizes, shapes, and functions, and have been adapted throughout history for a wide number of factors, from building materials available, to weather conditions, land prices, ground conditions, specific uses, and aesthetic reasons. To better understand the term building compare the list of nonbuilding structures. Buildings serve seve...
Building A Social Network in Wix | Part 15 | Adding A Custom Search Function with Wix Code Images



Building A Social Network in Wix | Part 15 | Adding A Custom Search Function with Wix Code Like Videos