COME SHOP WITH ME FOR SKIN CARE IN SEPHORA: SUNDAY RILEY, BOSCIA, OLE HENRIKSEN, LANEIGE, SOL DE JANEIRO, KIEHLS.

💜Products mentioned
Aveeno gel face wash amzn.to/2JZYlac
Soon Jung 2X barrier cream (green tea) iherb.co/4ErHg2Ky
YourGoodSkin Blemish Clearing (+SA) amzn.to/2AvwiMJ
Zapzyt 2% salicylic acid wash amzn.to/2qKb7kk
PCA pigment gel (Kojic Acid, Azelaic acid) amzn.to/2B6bzQ9

💜OIntments that work well for dry lips
Vaniply ointment amzn.to/2D06wCc
Cerave healing ointment amzn.to/2Onwe5k
Cetraben (UK) amzn.to/2Dljiw1
QV ointment (UK) amzn.to/2Dk2ANC

💜ALL-In- ONE FACE/BODY CREAMS I RECOMMEND
Vanicream amzn.to/2PGsEbe
Cetraben cream (UK) amzn.to/2yP6xpH
QV cream (UK) amzn.to/2PCac3A
Cliniderm cream (CA) bit.ly/2Rs3ria

💜Humectant gels to use under moisturizer for hydration boost
Neutrogena hydroboost (fragrance free one) amzn.to/2B5F2tk
Red Earth Deep Dive Cream lddy.no/6440
Hada labo gel cream amzn.to/2T7ifnY

💜Skin care products I use
EltaMD UV sport amzn.to/2NEBKV3
EltaMD UV lip balm amzn.to/2xcuzch
Maybelline mascara amzn.to/2lScxGH
Exuviance Sheer Daily Protection bit.ly/2yOP0h0
Colorescience Face shield L2LWZX
Colorescience 3 in 1 eye vAQF9S
Colorescience body SPF ZtbL4h
Cerave healing ointment amzn.to/2sptuib
Kose Softymo shrsl.com/zjb1
Cerave Cleanser amzn.to/2ymt7ox
Deep Dive water cream lddy.no/6440
CerAve cream amzn.to/2CsQBg7
Seventh generation hand soap amzn.to/2JFtLCU
Attitude hand soap amzn.to/2AKwkAE
Kerasal foot ointment amzn.to/2JFy0OM
Olay Complete Daily Defense SPF 30 amzn.to/2Srl9DV
Clinique SPF50 mineral susncreen amzn.to/2RTZO5I
Sun Jung etude house 2X barrier cream iherb.co/4ErHg2Ky

💜Discount codes/links:
Foursigmatic foursigmatic.com/drdray
Get 2 Fabletics leggings for $24 fabletics.com/drdray
Erin Condren bit.ly/2Nq5R2p
eBates: RSA4Zm
Ibotta JuJLvX
Better help MbHxbT
DRDRAY for 15% off at thematchareserve.com
Beauty dust 20% off fbuy.me/gbHOU
Airbnb: p121Td
iHerb: iherb.co/26zs8JPS
NMNL Japanese Beauty BOX bit.ly/2hsJefk
Fabfitfun box! t.fabfitfun.com/SHi6
Save $10 of Neutrogena fbuy.me/kOg0M

Links may contain affiliates. This is not a sponsored post.

💜My videos
Peptide creams youtu.be/0mwMEnc3Gag
Botox youtu.be/G5mmO-FsUSY
Best acne spot treatments youtu.be/LUCnm7iVw7A
Tinted SPF youtu.be/L197n5lIcaQ
Hada Labo UV white review youtu.be/ElKZdoVPyvg
AHAs youtu.be/HwHR69TMpFc
Skin care routine for dark spots youtu.be/NFAeT5pkcH0
Determine your skin type youtu.be/iOVbtETw3v0
Labels demystified youtu.be/qny_MwKNYww
Oils youtu.be/CgmffkJNJLY
Stretch mark Q&A youtu.be/wvUo76IFlNY
Lasers youtu.be/XCMNDP4c_lw
How to exfoliate youtu.be/dtguRXj4e4U
How to choose cleanser youtu.be/Xwd2heDYy_A
Cleanser ingredients youtu.be/cPDDgAXUQTY
How to fade dark spots: youtu.be/lp18GXWLVZM
Microdermabrasion youtu.be/l6EIZBBDoGI
Accutane Q&A: youtu.be/p9LcbySaPTM
Hormonal acne Q&A: youtu.be/279a8Bxfav8
Back acne Q&A youtu.be/keHc75ba9qQ
Ingrown hairs Q&A youtu.be/zB5ESIXsGdw
Black heads Q&A youtu.be/ohxVmT-vh9M
Retin-A Q&A: youtu.be/S7S9-kVjkzI
Retin-A for anti-aging Q&A youtu.be/o8l5aAgQxHE
Retin-A for acne youtu.be/_-y6OmKziy0
Retin-A for melasma/dark spots youtu.be/LO9ClgYeh34
Retinol for anti-aging/acne Q&A youtu.be/tENiy0m1hp8
How to moisturize the body: youtu.be/dBTOKNiBOZA
How to moisturize the face: youtu.be/Fc5ppaw2tPY
Face moisturizer favorites: youtu.be/Y2Hqgyt9ZVk
Body moisturizer favorites: youtu.be/2xlRlhXit80
Moisturizer Q&A youtu.be/haW3VBjbmWA
Deodorant Q&A youtu.be/CqMGSfONBzw
Niacinamide in skin care: youtu.be/8Qd7J1UNGUo

💜Subscribe! GS67rQ

💜Social media
Instagram @drdrayzday
Facebook @DrDrayzDay
Twitter: @drdrayzday

📪Mail:
PO Box 542234
Houston, TX 77254

Disclaimer: This video is not intended to provide diagnosis, treatment or medical advice. Content provided on this Youtube channel is for informational purposes only. Please consult with a physician or other healthcare professional regarding any medical or health related diagnosis or treatment options. Information on this Youtube channel should not be considered as a substitute for advice from a healthcare professional. The statements made about specific products throughout this video are not to diagnose, treat, cure or prevent disease.
SHOP WITH ME SEPHORA SKIN CARE| DR DRAY Video Statistics
SHOP WITH ME SEPHORA SKIN CARE| DR DRAY Reviews
Mrs Barron
06 October 2019
I was about to buy the lip mask from yesstyle, thank god i didnt.
Jacob Charriere Forman
30 September 2019
"we need to send Luna back to the moon" lol OMG Dr. Dray I love you!!!!!
J L
29 September 2019
Love all your information. Look forward to watching everything....even your field trips. But I had to let you know I have tried every dang lip balm on the market for my lips to stay moist thru the night. Laneing lip mask has been the Only lip product that does keep my lips moist thru the night. Not fond of tasting my lip "stuff", so yes that likely has helped.
Payoneer
14 October 2019
Exclusive Promo! Payoneer is an online payment platform that lets you transfer money from any corner of the world! Sign Up an Earn $25 for free by joining Payoneer click here!
Muhammad Mustafa
26 September 2019
Can u plz tell me ur thoughts on lancome advanced genefique
Megan Wicks
09 September 2019
Review BIOSANNCE products! And COCOKIND!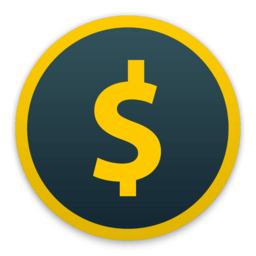 Honeyminer
14 October 2019
Start mining cryptocurrency right now, for free. Honeyminer makes mining and earning money simple for anyone with a computer. Start Earning Now!
Megahoneybee5
08 September 2019
In Full Bloom
08 September 2019
Maybe the put laud music so you won't be able to talk and leave.
Nikola Tesla
08 September 2019
Let the future tell the truth, and evaluate each one according to his work and accomplishments. The present is theirs; the future, for which I have really worked, is mine.
In Full Bloom
08 September 2019
Hello Dr. Dray, I recently bought fragrance free face cream based wash. I read the ingredients and indeed there was no fragrance. When I applied it to my face and rinsed it off I develop an allergy that I never had before. My face turn red/orange and was warm on touch. I think I am allergic to orange/grapefruit peel oil. I dont use it anymore.
Sarah Joseph
06 September 2019
How do you feel about buying your own zinc oxide/ titanium dioxide from amazon and adding it to your favorite lotion, creme, moisturizer etc.?
Ashley Bullard
01 September 2019
I'm going to have to disagree with Dr. Dray on one thing. The Laneige lip mask is wonderful and definitely does NOT taste like strawberry so you wont be licking it off. It's made my lips extremely soft and moisturized almost immediately. Other things from this brand are certainly hyped and full of fragrance though
Chuck Norris
14 October 2019
When Chuck Norris tears out your heart and squeezes with one hand, the immense pressure results in a blood diamond
Simply Shernade
31 August 2019
DID SHE DO A REVIEW OF "THE ORDINARY SKIN CARE LINE" ?????
SHOP WITH ME SEPHORA SKIN CARE| DR DRAY Images



SHOP WITH ME SEPHORA SKIN CARE| DR DRAY Like Videos