Is this jacket really waterproof? Definitely watch this review before buying any waterproof breathable shell jacket, I really want to help manage your expectations.

I do love the Patagonia Men's Torrentshell, it's such a good quality rain jacket, the stitching is perfect, it's lightweight, packable, the left pocket doubles up as a stuff sack (which is great when you know how to fold it) it's strong, a good fit and it will definitely keep you dry for longer, but there are a few things you should know about overhyped waterproof hiking gear.

Check it out here: amzn.to/2UtXh1W

I took the Torrentshell with me to Indonesia and was wearing it while on my bike and it completely poured down with rain and the water cut straight through it. It's perfect for consistent drizzle or light showers, but definitely, understand that most rain gear is overhyped on its waterproofing capabilities.

So instead of relying on this solely, it's always a good idea to have a backup such as a poncho for those unexpected downpours.

For £110.00 it is still a good price, especially because of the design, features and build quality, this jacket will last you a very long time and worth buying over a cheaper alternative.

MY FULL GEAR LIST BELOW

BIG 3

Tent - Zpacks Solplex
zpacks.com/shelter/solplex.shtml

Backpack - HMG 2400 Windrider
hyperlitemountaingear.com/collections/packs/products/2400-windrider

Sleeping quilt - Katabatic Gear 30deg Palisade down sleeping quilt
katabaticgear.com/shop/palisade-sleeping-bag/

CAMERA EQUIPMENT AND ELECTRONICS

Compact camera - Sony RX100 Mk5
amzn.to/2U0n02O

Drone - DJI Mavic Air (NOT PERMITTED IN HIMALAYAS)
amzn.to/2E2FsRn

Tripod - Joby GorillaPod
amzn.to/2NhpWFA

Microphone - Rode VideoMicro
amzn.to/2SPP7Fs

Sound recorder - Zoom H1
amzn.to/2SSctdu

Flash bracket
amzn.to/2V4jIvo

Phone - iPhone 8+
amzn.to/2Vd765j

Storage - Sandisk Extreme 64GB
amzn.to/2SgYOHx

GPS Tracking - Garmin Forerunner 35
amzn.to/2Ebo8tR

Power bank - Anker Powercore+ 13400mah
amzn.to/2BH9A4n

Headlamp - Black Diamond Ion
amzn.to/2SQwaCo

CLOTHING

Shoes - Altra Lone Peak 4.0 trail runners
amzn.to/2H0yIHC

Shoes - New Balance Minimus trail runners
amzn.to/2XgMlaL

Shoes - New Balance Zante v3
amzn.to/2Em9mSe

Down puffy - North Ridge Hybrid
tidd.ly/68244ca1

HYDRATION

Water filter - Sawyer Mini
sawyer.com/products/mini-filter/

Vessels - Smart Water bottles

EQUIPMENT AND ACCESSORIES

Groundsheet
amzn.to/2Niy09c

Zpacks tent poles
zpacks.com/accessories/tent_pole.shtml

HMG compartment pod
hyperlitemountaingear.com/collections/stuff-sacks/products/pods

Thermarest Neoair Xlite sleeping mattress
amzn.to/2BHUM5G

#patagonia #waterproofjacket #ultralightbackpacking

FOLLOW ME:
Website: thetrailhunter.com/
Insta: instagram.com/the_trailhunter
Twitter: twitter.com/the_trailhunter
Patagonia Men's Torrentshell Rain Jacket Review Video Statistics
Patagonia Men's Torrentshell Rain Jacket Review Reviews
Yatan
18 September 2019
Would you say this would be enough in terms of water protection in Scotland highlands in summer?
Cookiemonster
15 September 2019
Why would I buy a rain jacket that is waterproof? So this thing is useless. There are raincoats on the market that are packable waterproof interracial downpours. Some of the new ones and breathable to end packable. So I wouldn't buy this coat thanks for letting us know you should just tell people do not buy this jacket. It'd be really dangerous to get wet and cold and some situations especially if you do somewhere remote so this is a dangerous coat to rely on to keep dry. Say it like it is.
Joep One
05 September 2019
I regret it really bad and annoying zipper, it's a same cause I love patagonia!
Payoneer
14 October 2019
Exclusive Promo! Payoneer is an online payment platform that lets you transfer money from any corner of the world! Sign Up an Earn $25 for free by joining Payoneer click here!
Chicago Dan
28 August 2019
Over a down jacket, or sweater as Patagonia calls it, it's damn near bulletproof.
Ben Armitage
25 August 2019
Not sure if its me just sweating but has anybody else noticed the jacket smells a bit funny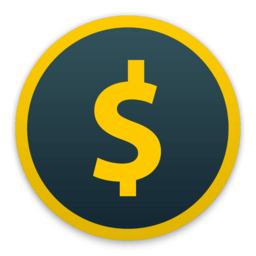 Honeyminer
14 October 2019
Start mining cryptocurrency right now, for free. Honeyminer makes mining and earning money simple for anyone with a computer. Start Earning Now!
King Kévo
25 August 2019
I'm 5,9 250lbs, but Im not really fat, what size do you think I should get for me
Shally Li
22 August 2019
I bought a rain jacket for my husband which is in nice shape and perfect for running and work.  He is 176lb 6.0ft in L. Nice jacket recommend.https://amzn.to/2KZv8xi
John Adams
22 August 2019
Patience and perseverance have a magical effect before which difficulties disappear and obstacles vanish.
Joseph alonsabe
20 August 2019
Thanks for the awesome review! I'm sorry if I missed it. But if you don't mind me asking, how tall are you and what size jacket are you wearing?
3waybar
19 August 2019
Potato skin is waterproof. Why has no one made an organic jacket out of this natural material ?
Diana Guadalupe
12 August 2019
nice video , i am thinking about purchasing this jacket , what are your thoughts on its performance against cold weathers
Chuck Norris
14 October 2019
DOTA: 1st kill- First Blood 2nd kill- Double Kill 3rd kill- Triple Kill 4th kill- Monster Kill 5th kill- god-like 6th kill- Beyond god-like 7th kill- Chuck Norris-like
Sr Vb
02 August 2019
Why can't Patagonia make jackets with the same nylon or polyester that is used to make tents? They can withstand a tropical rainstorm for days without letting a drop of water through, although I believe there also some plastic in the material mix but who cares if it makes the fabric really 100% waterproof no matter the severity of any torrent or tempest.
Patagonia Men's Torrentshell Rain Jacket Review Wiki

Patagonia (Spanish pronunciation: [pataˈɣonja]) is a sparsely populated region at the southern end of South America, shared by Chile and Argentina. The region comprises the southern section of the Andes Mountains and the deserts, pampas, and grasslands to the east. Patagonia is one of the few regions with coasts on three oceans, with the Pacific Ocean to the west, the Atlantic Ocean to the east, and the Southern Ocean to the south. The Colorado and Barrancas Rivers, which run from the Andes to t...
Patagonia Men's Torrentshell Rain Jacket Review Images



Patagonia Men's Torrentshell Rain Jacket Review Like Videos