This week TL Travelers explore the Northern city of Chiang Mai from Joy's House Guesthouse & Children's Shelter Foundation. Stay tuned & watch as we visit Thai Temples, Explore the city & visit Ran-Tong Save & Rescue Elephant Camp.

Disclaimer: Ran-Tong Save & Rescue Camp has a positive reputation among locals & tourists in Thailand for saving ill-treated, injured & abused elephants from camps & private owners in the area.

Ran-Tong DOES NOT use heavy chains or hooks of any kind & NEVER use elephants for tourist tricks like soccer or painting. These elephants have been rescued from poor living conditions & due to a previous life in captivity cannot be released into the wild (they were not pulled from the wild by Ran-Tong or any affiliated organization.)

{Don't forget to bump your quality to 1080p & watch in HD!}

MY LAST VIDEO: youtu.be/sTgrGcFROHk

----------------------------------------­-----------------

Connect With Me:

Social Media - Twitter & Instagram @TLTRAVEL
Online - tltravel.ca / tltraveltrips.com
Facebook - facebook.com/tltravel.ca
Email - [email protected]

TL Travel Intro. Graphic by Steve Cogbill
Twitter @stevecogbill
Email Inquiries: [email protected]

----------------------------------------­-----------------

FAQ:

Here are some answers to the questions that I get asked most often! If you have any others don't be shy to ask. Love you guys!

1. Where do you live?: I am based in Edmonton, Alberta & was born & raised in Peterborough, Ontario ... Canada ;)

2. What do you do for a living?: TL Travel is my very own business built by yours truly from the ground up. I love to share my passion for travel with others & I both plan & lead trips abroad. Find more information on the business at tltraveltrips.com or tltravel.ca

3. How do you make money?: Again, all of my income is currently through TL Travel (not youtube.) The content that I create is simply to share my passion with all of you, but of course I am always open to collaborations & other related opportunities.

4. What editing program do you use?: Premier Pro CS6

5. What camera do you use?: For nicer shots and a lot of my vlogs I film with the Canon 70D. When I am on the road & need a bit more waterproof/ drop proof abilities I film with both GoPro & the Olympus Stylus Tough TG-3

Watch My Travel Gear Video: youtube.com/watch?v=TCmTe...

6. Did you go to university?: I did. I went to Trent University in Peterborough, Canada & got my BA in Cultural Studies. Everything else unrelated I learned by myself on the internet.

7. How long does it take to edit 1 video?: It is different from one video to another but on average I spend around 2 hours editing each video from start to finish.

8. What are your favorite countries to visit?: I have many favorites but right now Thailand, Nicaragua & Indonesia are at the top of my list of fav.'s

9. What countries are on your bucket list?: New Zealand & India are two that I can't wait to visit one day.

10. What youtubers do you watch?: I watch a ton of different vloggers but Fun For Louis & Raya are 2 of my favorites along with Ben Brown and Craig & Aimee.

If you have any other questions feel free to ask & I am happy to answer. Stay great & travel safe!

----------------------------------------­-----------------

Music: Wobzor - Final Point
Chiang Mai // Animal Planet Video Statistics
Chiang Mai // Animal Planet Reviews
Diana Bryant Ministries
02 March 2016
One of your best videos sweetie!! I love visiting your channel so much! BIG thumbs up!! <3
Tylermegan
02 March 2016
Great video!! Sub for sub!?
Natalie Etc
28 February 2016
Really enjoyed this!!<3 Chiang Mai looks beautiful!
Payoneer
21 October 2019
Exclusive Promo! Payoneer is an online payment platform that lets you transfer money from any corner of the world! Sign Up an Earn $25 for free by joining Payoneer click here!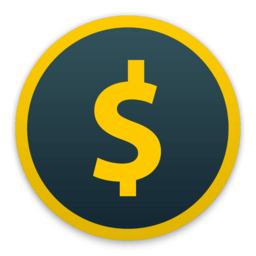 Honeyminer
21 October 2019
Start mining cryptocurrency right now, for free. Honeyminer makes mining and earning money simple for anyone with a computer. Start Earning Now!
Albert Schweitzer
01 January 1970
We should all be thankful for those people who rekindle the inner spirit.
Chuck Norris
21 October 2019
You know when you have so much fun it feels like time flies by so fast....... That's Chuck Norris telling Father Time to hurry up and get to the part where he roundhouse kicks you to death
Chiang Mai // Animal Planet Wiki

Chiang may mean: a Chinese surname (蔣), alternatively spelt Jiang Chiang Kai-shek, former leader of the Republic of China Chi'ang, variant spelling of the ancient Qiang (historical people) (羌) Chi'ang, variant spelling of the modern Qiang people (羌族) in Wenchuan Chiang, variant spelling of jiang soy sauce Chiang (place name), a term for "town" in Northern Thailand and surrounding areas.
Chiang Mai // Animal Planet Images
Chiang Mai // Animal Planet Like Videos