Check out the new The Blacklist S06E16 exclusive sneak peek starring James Spader! Let us know what you think in the comments below.
► Learn more about this show on Rotten Tomatoes: rottentomatoes.com/tv/the_blacklist/s06/e16?cmp=RTTV_YouTube_Desc

Want to be notified of all the latest TV shows? Subscribe to the channel and click the bell icon to stay up to date.

US Air Date: April 12, 2019
Starring: James Spader, Michael Aronov
Network: NBC
Synopsis: In a scene from "Lady Luck," Smokey (Michael Aronov) learns that Red (James Spader) has special plans for the locations he has secured. The people in Red's organization who did some freelancing while he was in prison will feel his wrath. And the person who turned Red in? That person's fate is sealed. Episode 16 of "The Blacklist" season 6 airs Friday, April 12 at 9/8C.

What to Watch Next:
► Certified Fresh TV: bit.ly/2FC8sQi
► New TV This Week: bit.ly/2Cq3wzc
► Top TV Dramas: bit.ly/2HSMnOs
► Top TV Comedies: bit.ly/2ozqvP6
► Top Sci-Fi/Horror/Fantasy: bit.ly/2F0j76g
► Most Anticipated Shows: bit.ly/2GQb8cq
► TV Shows by Channel & Streaming Platform: bit.ly/2GKXHuv

More Rotten Tomatoes:
► Subscribe to ROTTEN TOMATOES TV: bit.ly/2qTF6ZY
► Subscribe to the ROTTEN TOMATOES NEWSLETTER: rottentomatoes.com/newsletter?cmp=RTYT_YouTube_Desc
► Follow us on TWITTER: bit.ly/2mpschF
► Like us on FACEBOOK: bit.ly/2COySMI
► Follow us on INSTAGRAM: bit.ly/2FlxGC6

Rotten Tomatoes TV delivers Fresh TV at a click! Subscribe now for the best trailers, clips, sneak peeks, and binge guides for shows you love and the upcoming series and TV movies that should be on your radar.
The Blacklist S06E16 Exclusive Sneak Peek | It's All Arranged | Rotten Tomatoes TV Video Statistics
The Blacklist S06E16 Exclusive Sneak Peek | It's All Arranged | Rotten Tomatoes TV Reviews
Candace Jakov
14 April 2019
We have officially DEBUNKED Redarina theory and other theories... Thanks to our panel of experts who have studied every scene in fine detail and came to both a rational and practical conclusion.Using Logic and on screen evidence. We discovered this all on our Blacklist Group.If you are serious about learning about the show and Who Raymond really is- and who is he ISNT and would like to join to find out more? ( serious fans only)https://www.facebook.com/groups/2307007936199124/
Smarchitect Mann
13 April 2019
I just finished season 5. I was in love with Reddington's character in the beginning. I'd even want to emulate him from time to time. But we get reminded time to time that he is a ruthless killer. Liz's adopted father, Mr. Kaplan, Tom, and so many others didn't have to die. There's a few times I screamed at the TV screen saying "f*** you Reddington!" Dembe, agent Ressler, and Baz kept it real on the show. ..... where IS Baz anyway?
Helena hopkinson
12 April 2019
OMG the shit is going to hit the fan. One simply does not betray Reddington.
Payoneer
23 October 2019
Exclusive Promo! Payoneer is an online payment platform that lets you transfer money from any corner of the world! Sign Up an Earn $25 for free by joining Payoneer click here!
GodSon
12 April 2019
I used to like this show when it first started but they have run out of interesting, smart and creative stories. The show is on life support and it is time to cancel it.
Dr.Shanks __
12 April 2019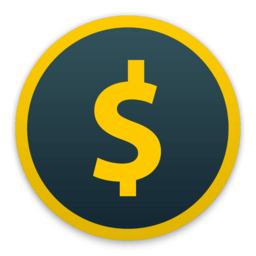 Honeyminer
23 October 2019
Start mining cryptocurrency right now, for free. Honeyminer makes mining and earning money simple for anyone with a computer. Start Earning Now!
Gwen Fowler
12 April 2019
Oh my goodness I don't want Red mad at Liz or Demba. I don't like it when the group are fighting with in. They need to just get the bad guys. Red should be a little more understanding. Demba was thinking of how much it would hurt his friend more than just keeping her secret. Liz should be ashamed and I think she is. I don't believe she thinks he will kill her. However Demba is another story cause of what he did to Caplin. Although Red himself regretted that afterwards.
Lt. Croft
12 April 2019
Walter, ya know, it's Smokey, so his toe slipped over the line a little, big deal. It's just a game, man.
Ralph Emerson
12 April 2019
Truth, and goodness, and beauty are but different faces of the same all.
Isal
11 April 2019
Why did liz turn red in, and does she regret it?
Ebenezer Essuman
11 April 2019
Eduardo Campos
11 April 2019
I'm afraid dembe will take the fall for Liz.
Chuck Norris
23 October 2019
Chuck Norris keeps a boazooka and a gatling gun in his glove compartment.
Ant LiveYaBish
11 April 2019
Dembe face when he says everyone but the one that turned him in😂😂😂
The Blacklist S06E16 Exclusive Sneak Peek | It's All Arranged | Rotten Tomatoes TV Wiki

The (listen) is a grammatical article in English, denoting persons or things already mentioned, under discussion, implied or otherwise presumed familiar to listeners or readers. It is the only definite article in English. The is the most commonly used word in the English language, accounting for seven percent of all words. It is derived from gendered articles in Old English which combined in Middle English and now has a single form used with pronouns of either genders. The word can be used with...
The Blacklist S06E16 Exclusive Sneak Peek | It's All Arranged | Rotten Tomatoes TV Images



The Blacklist S06E16 Exclusive Sneak Peek | It's All Arranged | Rotten Tomatoes TV Like Videos