#bitcoin #facebook #libra
Facebook opublikował informacje na temat swoje projektu Libra. Czy projekt ten spowoduje śmierć kryptowalut, w tym Bitcoina? A może będzie przeciwnie?

-----------------------------------------------------------------------------------------------------------
Jeżeli chciałbyś wesprzeć rozwój i działania kanału, możesz przekazać dotację:
tipanddonation.com/mikesatoshi
lub PayPal: paypal.me/mikesatoshi
BAT/Brave: brave.com/mik813
Portfele do dotacji krypto są tutaj: cryptokoks.wixsite.com/mikesatoshi/dotacje

PORTFELE SPRZĘTOWE:
Ledger: shop.ledger.com?r=6cb6a3b26bd6
Trezor: shop.trezor.io/product/trezor-model-t?offer_id=15&aff_id=2764

-----------------------------------------------------------------------------------------------------------
E-mail do kontaktu: [email protected]
Kanał discord: discord.gg/pZFBgFj
Oficjalny Twitter: twitter.com/Mikey_Satoshi
Kanał na DTube: d.tube/#!/c/mikesatoshi
Grupa KryptoNardód na FB: facebook.com/groups/230649241027530/

-----------------------------------------------------------------------------------------------------------
Podcasty: darmowekrypto.org.pl/podcasty
-----------------------------------------------------------------------------------------------------------

Giełdy:
Binance: binance.com/?ref=27677865
Coinbase: coinbase.com/join/5c9dd6ecf6f7dc0222a1ffde
COXI.io (ref) - coxi.io/ref/m9q8gr
Giełda BitBay (ref): auth.bitbay.net/ref/pbmike
Projekt Libra - czy Facebook Coin zabije kryptowaluty??? Video Statistics
Projekt Libra - czy Facebook Coin zabije kryptowaluty??? Reviews
Nescobaj
23 August 2019
@Mike Satoshi warto wspomnieć o pewnym niebezpieczeństwie. Jeśli złamiesz facebookowy regulamin za cokolwiek, to może ci zablokwać lub usunąć konto. Pomyśl sobie jaka to będzie ogromna władza dla facebooka, mogą kontrolować ludzi jak żaden inna korporacja na świecie.
Defacto Official
23 June 2019
Boss Man
21 June 2019
Mike, daj lampę na twarz bo zaciemniony jestes ;) Łyknąłeś błędną informację, Calibra to wallet a nie firma. Firma to Libra Association Zwróć uwagę że oni to robią aby dać dostęp dla ludzi którzy nie mają dostępu do banków. To taki paypal na blockchainie
Payoneer
19 November 2019
Exclusive Promo! Payoneer is an online payment platform that lets you transfer money from any corner of the world! Sign Up an Earn $25 for free by joining Payoneer click here!
Bartek Brave
21 June 2019
Facebook trochę przespał temat, gdyby Libra wyszła na poprzedniej bańce krypto to byłaby skazana na sukces, a dziś obecny Face to już nie ten sam Face co kilka lat temu, ludzie nie są już tak zafiksowani takim sposobem wymiany relacji międzyludzkich, świat się zmienia, a ludzie wbrew pozorom stają się mądrzejsi ☺
Michał klempert
20 June 2019
Osobiście sadze ze za libra wcale nie stoi Facebook a pentagon. Zamiarem może być zrestartowanie systemu monetarnego który się wali.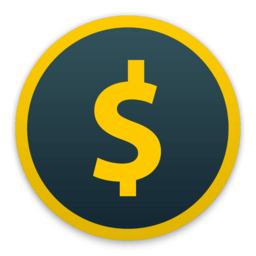 Honeyminer
19 November 2019
Start mining cryptocurrency right now, for free. Honeyminer makes mining and earning money simple for anyone with a computer. Start Earning Now!
Wojciech Mm
20 June 2019
Zesra się a nie zabije . Ich telefon pokazal ile sa warte facbekowe pomysły
Michal Myszkin
20 June 2019
Wciąż nie rozumiem w jaki sposób kryptowaluty czy ten libra coin może zagrażać bankom? Przecież logiczne jest, że ilość gotówki, za którą ludzie kupują kryptowauty nie wyparowuje, lecz nadal jest w obiegu bankowym, zmienia tylko właścicieli.
Old German proverb
20 June 2019
You have to take it as it happens, but you should try to make it happen the way you want to take it.
Wielki Wróbel
19 June 2019
Kristofersonn36
19 June 2019
Facebook chce kontrolować wszystko łącznie z finansami nieświadomi swej głupoty ludzie codziennie zdają relacje na tym portalu z swojego życia gdzie są co robią w jakim miejscu pracują z kim są w związku itp teraz jeszcze będą operować portfelami użytkownika ja cenię swoją prywatność i już lata nie korzystam z tego portalu i na pewno nie będę korzystał z żadnej z ich usług.
Davidq
19 June 2019
99% crypto upadnie, zostaną same z fundamentami :) Sam kupię sporo facebookcoina :) Dzięki, za newsa!! Uważam, że na naszych oczach zmienia się świat, nowy niezależny pieniądz od banków. Bitcoin kosztuję już prawię 10 k, to kwestia kilku miesięcy i może cena wzrosnąć o 100 %, hosssa juz blisko!!!
Chuck Norris
19 November 2019
Only Chuck Norris can prevent forest fires, but he really likes gigantic toasted marshmallows.
Kokambura jadowita
19 June 2019
Projekt Libra - czy Facebook Coin zabije kryptowaluty??? Wiki

Projekt is a Portland, Oregon-based independent record label that specializes in darkwave, ambient, and shoegaze, started by Sam Rosenthal in 1983. Projekt is also known for releases in the gothic rock, ethereal, dream-pop, and dark cabaret genres. Prominent Projekt artists include Sam Rosenthal's own Black Tape for a Blue Girl, Steve Roach, Voltaire, Erik Wøllo, Unto Ashes, Weep (Doc Hammer, co-writer of the Adult Swim show The Venture Bros.) Mira, and Android Lust. Based over the years in Sout...
Projekt Libra - czy Facebook Coin zabije kryptowaluty??? Images



Projekt Libra - czy Facebook Coin zabije kryptowaluty??? Like Videos