You're driving traffic to your website, or even worse you're paying for traffic, and these visitors aren't converting. What should you do? ►►Subscribe here to learn more of my secret SEO tips: ScRTwc
Find me on Facebook: facebook.com/neilkpatel/
Read more on my blog: neilpatel.com/blog

Well, if you don't do the following five tips, those visitors are going to be wasted, and you're not going to be able to convert them.

Hey everyone, I'm Neil Patel, and today, I'm going to share with you, how to make a landing page that converts over 40%.

I know what you're thinking, 40% conversion rate, on a landing page, that's insane.

Well, that's possible.

Sure if you're selling a product for $100, you're not going to get a 40% conversion rate.

But let's say you're just starting out and collecting leads like name and email address, you can get over 40%.

And even if you're selling products you can boost your conversion rates if you follow these exact tips.

Tip #1: Use tools like Instapage and Click Funnels.

The cool part about Click Funnels and Instapage and even Lead Pages is they break down the landing pages in their system that convert to the best.

And they're not making this up by saying oh this landing page converts better than this other one cause it looks cooler.

They're using data; they have so many customers, thousands and thousands if not hundreds of thousands, that they're basing it on their existing customer base and their current conversion rates.

So they know all their customers are using this one landing page that's converting better than all the other ones out there, that should tell you, hey you should start with this landing page first.

#2: Offer an amazing unique value proposition.

Not a weak one like put in your name and email and I'll send you a free pdf, or I'll send you weekly updates.

That value proposition is terrible.

It has to be amazing.

With a lot of my offers, I give free courses. I give free guides that I've spent $30,000 creating.

But I'm a crazy person.

You don't have to go above and beyond like me, but my stuff converts better than most people.

Why?

Because I go above and beyond.

With your value proposition, it needs to resonate with people; if you're not solving a problem that they're facing at a really deep level, they're not going to opt in or buy from you.

If you're just scratching the surface and you're not breaking down why they should opt in or why they should buy your product or service and why it solves this problem they've had forever, they're much less likely to buy from you.

So really focus on your copy.

Out of everything I've tested when it comes to landing pages, copy and value proposition, are the biggest factors that influence conversion rate.

#3: Keep it simple, silly.

One of my companies was called Kiss Metrics.

Why?

Because I found that in marketing, everyone tries to over complicate stuff.

There's no reason for it.

Why not keep things super simple?

For example, if you have 10 form fields, when you only need two, remove the extra stuff that you don't need.

You don't want fluffy long landing pages that go on and on because you're going to lose people.

#4: Show social proof.

There are so many different versions of social proof.

They could be testimonials; they could be case studies, it could be results that other people are experiencing, it could even be videos.

If you're unsure on the best type of social proof, for your landing page, leave a comment below on what you're thinking, and I'll respond back if I think that's good or if not so good or if you should be doing something else instead.

#5: Create a video.

Not everyone enjoys reading.

Some people love looking at pictures.

But a picture isn't going to cause tons more people to convert.

You need a video that explains everything they're going to get when they opt-in, or buy your product, or sign up for your service.

The video should be short and to the point.

Under three minutes, ideally under one minute.

It should answer any objections people have before they sign up or buy from you. And it should describe everything in a logical order.

Follow these tips; you're going to have an amazing landing page that's going to convert better.

If you're collecting emails, you should be over 40%.

If you're selling a product, depending on how targeted the traffic is, you could be at numbers like three, four, five, and sometimes upwards at 10% depending on the price point.

Make sure you subscribe to this channel, leave a comment, share, and tell all your friends and colleagues about this video. If you need help with landing page templates, online or digital marketing leave a question below and I'll answer!
How to Make a Beautiful Landing Page That Converts | 5 Tips for Optimizing Your Website (2018) Video Statistics
How to Make a Beautiful Landing Page That Converts | 5 Tips for Optimizing Your Website (2018) Reviews
Eskimoz
23 August 2019
C'est super. Bravo Neil Patel
LightingRevenant
19 August 2019
We hear you bro, thank you for the tips!
Babu Partheepan
12 August 2019
Hi Neil, Will the site get slow when we include videos?
Payoneer
23 September 2019
Exclusive Promo! Payoneer is an online payment platform that lets you transfer money from any corner of the world! Sign Up an Earn $25 for free by joining Payoneer click here!
Marino Baccarini
08 August 2019
Hello Neil, why don't you give advice on how to make a Landing Page that offers an innovative formula to produce concrete, or a new type of window frames, and the like? Why on the Web one can find examples "only and always" which refer to software, marketing services, mass-market products and never, never, never to B2B products and services that represent the REAL challenge for creatives and marketers alike? Writing content for a landing page on Oil & Gas or submarine water pumps products and services is not exactly like selling apps and SEO services. Don't you agree with me?
Jijin PV
26 July 2019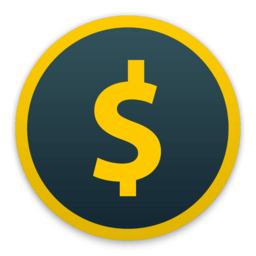 Honeyminer
23 September 2019
Start mining cryptocurrency right now, for free. Honeyminer makes mining and earning money simple for anyone with a computer. Start Earning Now!
Nicholas Kemp
16 July 2019
Hey Neil! My particular product that I want to promote is a digital product (videos) that train people how to make money online using there social media and getting free traffic. The way I show people that it works is buy sharing the results of the team until I actually get my own proof of my sale. Is this the right approach?
Kite Queen
09 July 2019
Hey Neil, thanks again for a great Video. Do you have any examples for good landingpages (maybe one your agency created) to see an actual (or a few) Landingpages? Like a case study ... ? Especially in B2B (my business) I find it hard to create LPs. Thank you! Mariana
Audrey Hepburn
09 July 2019
Remember, if you ever need a helping hand, you'll find one at the end of your arm ... As you grow older you will discover that you have two hands. One for helping yourself, the other for helping others.
Derrick Zio
07 July 2019
With him talking loud It works. it captures your attention rather you want listen or not
Michael Fraidenburg
01 July 2019
Thanks Neil Good content. Do you have advice for best landing page design/copy for a book I am publishing?
Kathylittlemore.com
20 June 2019
Another amazing video. Neil, thank you so much for all the effort you put into helping others. I wonder how to track where visitors came from to the landing page? Should each source of traffic have a different landing page? eg landingpage/book, landingpage/pinterest
Chuck Norris
23 September 2019
One time, at band camp, Chuck Norris ate a percussionist.
Tin Nguyen
19 June 2019
Thank you so much for sharing this useful data! Greatly appreciated.
How to Make a Beautiful Landing Page That Converts | 5 Tips for Optimizing Your Website (2018) Wiki

How may refer to: How (greeting), a greeting in some representations of Native American/First Nations speech How, an interrogative word in English grammar How?, one of the Five Ws in journalism. create a landing page, landing page, landing page creator, how to make a landing page, landing pages, landing page design, landing page builder, free landing page, best landing pages, landing page template, how to create a landing page, landing page templates, landing page examples, how to build a landing page, free landing page creator, wordpress landing page, leadpages, inbound marketing, squeeze page, online marketing, internet marketing, digital marketing, marketing,
How to Make a Beautiful Landing Page That Converts | 5 Tips for Optimizing Your Website (2018) Images



How to Make a Beautiful Landing Page That Converts | 5 Tips for Optimizing Your Website (2018) Like Videos