Even the most seasoned app developers will occasionally moan about Google Play download stats and how little they make from this huge platform. I'm very odd in this sense because I get most of my income from Google Play rather than iTunes connect.

But marketing an app on Google Play is not easy and it takes a while to build a following. In this episode, I talk about how we approach keyword research and app store optimization (ASO) for Google Play. And, hopefully , this will help you increase your Google Play App downloads.

For more information, visit overpass.co.uk.

About Overpass:
Overpass is a mobile app development company based in the UK that actually makes money from its own apps as well as creating money-making apps for clients. We have our ideas and build them. We can build your ideas too. If you haven't started creating your mobile app yet, and need a UK App Developer, give us a call.

Our team consists of developers and designers with years of experience in various business sectors. We build apps in native iOS, Android, and Corona SDK. We are based in Wantage, Oxfordshire.

Find out more about Overpass at Overpass.co.uk. Check out our educational games such as Mandarin Bubble Bath, Agent X, and Deep Sea Typing. Check out our spy apps like Ear Spy, Alarm Spy, and Eye Spy.

If you are looking to get an app developed and want to discuss it, give us a call on 0845 834 1008 (+44 Country Code). Or email us at [email protected]

Overpass on Google+: plus.google.com/+OverpassCoUk/
Overpass on Facebook: facebook.com/OverpassApps
Overpass on Twitter: twitter.com/OverpassLtd

About Eric:
Eric Wroolie is the owner of Overpass. He has built software and web-based solutions for very many large and small companies including Macmillan Publishing, RibbonFish, BNP Paribas, Barclays Capital, Deutsche Bank, BBC Worldwide, CircData and Omega Logic. Before that, he was a Chinese Mandarin and Vietnamese Linguist for the US Army and then a school teacher. Now, he makes apps.

Eric on Twitter: twitter.com/EricWroolie
Eric on Google+: plus.google.com/+EricWroolie
Add me on Snapchat! Username: eric.wroolie snapchat.com/add/eric.wroolie

Transciption:

Hi, this is a minute of Overpass. My name is Eric and I make apps.
This week I wanna talk about how to increase your google play app store downloads.
Today, I kind of wanna go through some of our strategies on keyword optimization for Google Play. There's a lot of advice out there on optimizing your iTunes page or your iPhone apps and there's lots of really good tools out there, we use sensor tower a lot. But for Google Play, sensor tower doesn't that great for us so we try other things. And if you just released a Google app, you may be experiencing this "Oh my God, it's not working" kind of feeling. And I know, I know the feeling so I kinda wanna show you the kind of things that we do. So let me show you Ear Spy here, which is our Google Play page for Ear Spy. And you can see here like on a consistent basis, we have some delays today, but we get a round off, between four to five thousand unique downloads a day, daily installs. It does really well and it brings in a lot of money. If I show you, but it wasn't always that way, if I show you like the all time growth here of this curve, you could see that we started off kinda small here when we started out a couple of years ago. We had like a what's new and noteworthy kind of bump and then it just sort of gradually grew over time and it was introducing new things. We see some spikes here when it gets mentioned in like Gizmodo or some other blogs and we see kinda how it grows. So that's the idea. We wanna have more apps like this where we have a lot of daily downloads, we have a lot of people installing it, a lot of people clicking on ads, or purchasing or upgrading to a bigger version.
So let me contrast this with one we just released a few weeks ago, which is Algebra Study Cards. Now Algebra Study Cards, you see here we got a few downloads, sixty-five downloads, that was the day where I was running Facebook ads, so it didn't really compared to how much money we spent, it was not a lot of downloads. And we're lucky with this one, we're lucky if we get ten downloads a day. And this is typical of a lot of apps on Google Play. This is a lot of our apps. You put it out there and you have to try to get those keywords up. And keywords are the one way to improve the app ranking.I mean you could do ads like this but this ad cost, I think we spent about forty pounds, and we got hardly any return on it. I mean ads used to be so much easier with Facebook and Twitter and Ad Mob. But now, it's a much lower return on the investment.
So this is to give you an idea when somebody goes in to Google Play is this organic searches or the things that you wanna really key for.
#OverpassApps #AppBusiness
📱 How to increase App Downloads on Google Play using ASO Video Statistics
📱 How to increase App Downloads on Google Play using ASO Reviews
Muhammad Hilal
18 September 2019
Sir how to use Backlinks in Playstore Description. Kindly let us know about backlinks Thank you
D- Apps
22 August 2019
Thank you for the video, but when I find the right keywords where and how should I use? I am really confused how i can use it, title, description (where in description?), both? If you could answer me I will be very grateful hehe
G K
19 August 2019
Hyy, please suggest me cheapest way to increase download in app🤔
Payoneer
23 September 2019
Exclusive Promo! Payoneer is an online payment platform that lets you transfer money from any corner of the world! Sign Up an Earn $25 for free by joining Payoneer click here!
VarietyTV
06 August 2019
Dont bother giving useless advices because you obviously dont know how the system works Search engine optimization is garbage unless your app already has something like 100k downloads I put the main keywords "trade" and "learn" literally 40 times in my app description, but I dont see my app anywhere when I search for "learn to trade". Mainly because my app only has 50 downloads? Whats more infuriating is that apps completely unrelated to trading simulator game like Quora or Ted turn up mixed into the search results just because theyre big apps. Just dont even bother. Google wants you to fail. Its a rich get richer system. And most importantly they want to make money from you Want your search optimization to even matter? Google wants you to pay them like a million dollars to advertise your app first
Mini Me
01 August 2019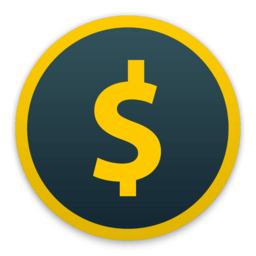 Honeyminer
23 September 2019
Start mining cryptocurrency right now, for free. Honeyminer makes mining and earning money simple for anyone with a computer. Start Earning Now!
Mahmoud Mohsen
16 July 2019
hi eric I hope it's going ok for you what do you think about ad exchange?
Stephen Oshea .
16 July 2019
excellent video . so easy to understand many thanks for posting
Helen Keller
16 July 2019
No pessimist ever discovered the secrets of the stars, or sailed to an uncharted land, or opened a new heaven to the human spirit.
Wisprmovies
28 June 2019
Pablo Alfonso
05 June 2019
Great video! Just one question about the suggestion to change the app executable name. Is it possible to just change the name in store listing ? Or does it require a complete refactoring in Android Studio and uploading a new build ? If this requires a new build and if we are just testing the impact of changing a keyword on the app name, it sounds like a very difficult task. Can you please provide further details about this ?
Anastasia Titova
19 May 2019
thanks for a great video! Can you recommend some similar tool for Microsoft apps? Struggling with a tool set available on the market
Chuck Norris
23 September 2019
Chuck Norris won the game.
Emiliano Esteban
15 May 2019
Thanks for this excellent tutorial !!!, here you have a new follower
📱 How to increase App Downloads on Google Play using ASO Wiki

Smartphones are a class of mobile phones and of multi-purpose mobile computing devices. They are distinguished from feature phones by their stronger hardware capabilities and extensive mobile operating systems, which facilitate wider software, internet (including web browsing over mobile broadband), and multimedia functionality (including music, video, cameras, and gaming), alongside core phone functions such as voice calls and text messaging. Smartphones typically include various sensors that c... app store optimization, App Store (Software), increase app downloads, how to increase app downloads on google play, increase app installs, play store optimization, how to get app downloads, aso play store, play store seo, how to increase android app download, how to get more downloads for your app, google play marketing, how to increase downloads in play store, app store optimization google play, how to increase app downloads, google play keywords, app store, app marketing,
📱 How to increase App Downloads on Google Play using ASO Images



📱 How to increase App Downloads on Google Play using ASO Like Videos