Yo everyone. So in this JavaScript tutorial I want to show you the basics of the Google Chrome developer tools that ship freely with Google Chrome. The developer tools are a wicked tool for debugging not only JavaScript, but also HTML & CSS as well as running other site diagnostics such as site speed & performance. I'm not gonna dig too deeply into all of those right now, but I just want to highlight a few areas of the developer tools that come in handy when learning JavaScript.

Other browsers also have their own version of developer tools, but personally, I like Chrome's :).

SUBSCRIBE TO CHANNEL - youtube.com/channel/UCW5YeuERMmlnqo4oq8vwUpg?sub_confirmation=1

========== JavaScript for Beginners Playlist ==========

youtube.com/playlist?list=PL4cUxeGkcC9i9Ae2D9Ee1RvylH38dKuET

========== CSS for Beginners Playlist ==========

youtube.com/playlist?list=PL4cUxeGkcC9gQeDH6xYhmO-db2mhoTSrT

========== HTML for Beginners Playlist ==========

youtube.com/playlist?list=PL4cUxeGkcC9ibZ2TSBaGGNrgh4ZgYE6Cc

========== The Net Ninja ============

For more front-end development tutorials & to black-belt your coding skills, head over to - youtube.com/channel/UCW5YeuERMmlnqo4oq8vwUpg or thenetninja.co.uk

========== Social Links ==========

Twitter - @TheNetNinja - twitter.com/thenetninjauk
JavaScript Tutorial For Beginners #5 - Google Chrome Developer Tools Video Statistics
JavaScript Tutorial For Beginners #5 - Google Chrome Developer Tools Reviews
Arno Pisspot
25 March 2019
have you ever noticed how much the sound decibels change when the "slice" sound effect? you should balance that, specially for your headphone users.
Swathi Nagarajan
27 December 2018
The videos are great. But in this particular video, when I press F12 I am unable to view the elements tab. Thought when I hover over the script which appears when clicked F12, when right clicked on unable to view " Open file in resources panel". Please help.
Moon Light
29 July 2018
So cool thank you Dude :D
Payoneer
13 October 2019
Exclusive Promo! Payoneer is an online payment platform that lets you transfer money from any corner of the world! Sign Up an Earn $25 for free by joining Payoneer click here!
KenyanMangroveWaigi
28 May 2018
I don't know like - this console doesn't seem all that important. You can always test pages in a text editor and you can do arithmetic on your calculator. Not really seeing the huge utility for it yet but I guess I'll stay tuned.
박종찬
27 April 2018
That sword sound hurting my ears... but thank you for contents.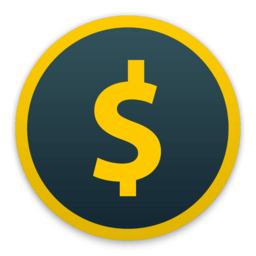 Honeyminer
13 October 2019
Start mining cryptocurrency right now, for free. Honeyminer makes mining and earning money simple for anyone with a computer. Start Earning Now!
ZZ
25 February 2018
your intro is too loud and disturbing... but you did a great job
Alex
20 December 2017
Did a chrome update possibly change this from being called "resources" to "application". Because I cant find resources in chrom dev tools but I can see that when I  right click the source and go to "Application" it looks identical to the resource screen.
Pericles
20 December 2017
Time is the wisest counsellor of all.
Nmv
13 December 2017
I have a doubt! I have a notepad with javascript ready! I save it as new.js reference it in the . But the file is in my desktop..How does the browser know it and reflect it?
Javier Calderon
21 November 2017
You're videos are great. Thanks for sharing your knowledge with everyone!
Francis Fernandez
13 September 2017
Great. Your enthusiasm and simplicity is awesome.
Chuck Norris
13 October 2019
Chuck Norris gets more ass than a toilet seat.
Elano Silveira
21 March 2017
JavaScript Tutorial For Beginners #5 - Google Chrome Developer Tools Wiki

JavaScript (), often abbreviated as JS, is a high-level, interpreted scripting language that conforms to the ECMAScript specification. JavaScript has curly-bracket syntax, dynamic typing, prototype-based object-orientation, and first-class functions. Alongside HTML and CSS, JavaScript is one of the core technologies of the World Wide Web. JavaScript enables interactive web pages and is an essential part of web applications. The vast majority of websites use it, and major web browsers have a dedi...
JavaScript Tutorial For Beginners #5 - Google Chrome Developer Tools Images



JavaScript Tutorial For Beginners #5 - Google Chrome Developer Tools Like Videos