If you can't get enough of the Ohana Adventure 24 hours challenges and you want to know more about the family composed by Jase, Rachel, Klai, Rykel, Shae, Cora, Wyatt and Evelin Bennett, just watch today's video!

***VIDEO TRANSCRIPTION SPOILERS***

Hiya Virals! Tabb Lloyd here, and today we are going to talk about a family of eight!

The Ohana Adventure is a YouTube channel following the lives of Jase and Rachel Bennett along with their 6 children, Klai, Rykel, Shae, Cora, Wyatt and Evelin. They are a spontaneous family from Hawaii with a wide-range of interests. Here are ten facts you probably didn't know about them!

But before that, if you are new to our channel, please remember to subscribe and put the notifications on, so you won`t miss any of our cool videos!

#10 What does Ohana mean?
You might already know that Ohana means 'family' - but what you maybe didn't know is that it means family in an extended sense of the term, including blood-related, adoptive or intentional. The concept emphasizes that families are bound together and members must cooperate and remember one another.

#9 Skater 4 Life
The patriarch of the family, Jase, is a super cool skateboarder! He owns and operates a skateboard company and his boards are sold at Costco.

#8 A Family of Faith
The Bennetts are members of the Mormon faith. They routinely attend church and perform acts of service for others.

#7 "Look What You Made Me Do"
The eldest of the clan, Klai, went viral with a parody video of Taylor Swift's "Teen Crush". The video has been viewed over 61 million times and is the most viewed on the family's channel.

#6 Strong Genes
All 8 members of the family took an Ancestry DNA test to trace their genetic roots. The results revealed a diverse background for everyone including traces of Great Britain, West Asia, Polynesia and even Africa!

#5 Growing Together, Learning Together
The Ohana Adventure puts a huge emphasis on spending time with family which is why Rachel and Jase choose to homeschool their children. Homeschool allows them to travel more often and it allows them more time to record daily vlogs.

#4 A Lasting Love
Jase and Rachel Bennett have been married for over 16 years. A year after they were married, Klailea was born.

#3 Homeless and On the Go!
The family wound up homeless after selling their home and not going through with the purchase of a new house. For six months the clan lived out of their van while traveling the country. They stayed with family and friends along the way before finally purchasing a home.

#2 Pop Princess
Klailea Bennett, the eldest sibling, is a singer and dancer. She's featured in several of the family's parody videos. She even has her own channel highlighting her interesting talents and hobbies.

#1 Demonetized
YouTube temporarily halted monetization for The Ohana Adventure due to changes in its policies related to content involving minors. With help from their peers, fans and followers The Bennett family was able to prove that their channel is a fun and safe space for children, getting reinstated in the Youtube Partner Program.

Who is your favorite member of the family? Let us know in the comments!

I'm Tabb Lloyd, as always thanks for watching and don`t forget to put a like and subscribe!

#Born2BeViral #TheOhanaAdventure #RachBennet
- - -

The Show Must Be Go

Song by Kevin MacLeod (incompetech.com)
Licensed under Creative Commons: By Attribution 3.0
creativecommons.org/licenses/by/3.0/
THE OHANA ADVENTURE 🌟 10 Things You Didn`t Know About KLAI,RYKEL,SHAE,CORA,WYATT,EVELIN,JASE,RACHEL Video Statistics
THE OHANA ADVENTURE 🌟 10 Things You Didn`t Know About KLAI,RYKEL,SHAE,CORA,WYATT,EVELIN,JASE,RACHEL Reviews
Marie Speier
23 October 2019
Evelin and my brothers is shae
Younis Bentley
22 October 2019
my fav member is rykel and evee cause i cant choose between them
Gani Gashi
22 October 2019
Payoneer
23 October 2019
Exclusive Promo! Payoneer is an online payment platform that lets you transfer money from any corner of the world! Sign Up an Earn $25 for free by joining Payoneer click here!
CimarahJonae Blas
22 October 2019
It's Klai Rykel and Evelin
Jane Blackwell
21 October 2019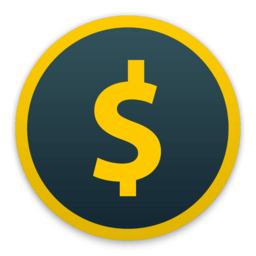 Honeyminer
23 October 2019
Start mining cryptocurrency right now, for free. Honeyminer makes mining and earning money simple for anyone with a computer. Start Earning Now!
Michael Abney
20 October 2019
You said some names wrong
Lilly Linlin
19 October 2019
My favourite person in the world adventures is Cora
Antoine de Saint-Exupery
19 October 2019
It is only with the heart that one can see rightly, what is essential is invisible to the eye.
Itszandra playz
19 October 2019
Cindy Garcia
19 October 2019
You said some names worg.My favorite is Klai.
Crestin Bowman
17 October 2019
Chuck Norris
23 October 2019
The only time Chuck Norris felt sadness was when he read Nuck Chorris' jokes.
Santana Wallace
15 October 2019
you said some of there names wrong
THE OHANA ADVENTURE 🌟 10 Things You Didn`t Know About KLAI,RYKEL,SHAE,CORA,WYATT,EVELIN,JASE,RACHEL Wiki

THE may refer to: Technische Hogeschool Eindhoven, now Eindhoven University of Technology), Netherlands THE multiprogramming system, a computer operating system THE Tunnel, Trans Hudson Express Tunnel The Hessling Editor, a text editor modeled on the VM/CMS editor XEDIT Times Higher Education, UK publication The Humane Environment, now named Archy, a software system Transhiatal esophagectomy, a surgical procedure "T.H.E. (The Hardest Ever)", a song by American musical artist will.i.am A nicknam...
THE OHANA ADVENTURE 🌟 10 Things You Didn`t Know About KLAI,RYKEL,SHAE,CORA,WYATT,EVELIN,JASE,RACHEL Images



THE OHANA ADVENTURE 🌟 10 Things You Didn`t Know About KLAI,RYKEL,SHAE,CORA,WYATT,EVELIN,JASE,RACHEL Like Videos