Official audio by Post Malone performing "Take What You Want" featuring Ozzy Osbourne and Travis Scott – off his new album 'Hollywood's Bleeding' available now: PostMalone.lnk.to/hollywoodsbleedingYD

►Subscribe to Post Malone: PostMalone.lnk.to/SubscribeYD

►Get tickets to the Runaway tour here: postmalone.com/

►Exclusive Merch: shop.postmalone.com/

►Follow Post Malone Online
Instagram: instagram.com/postmalone/
Facebook: facebook.com/postmalone
Twitter: twitter.com/postmalone
Website: postmalone.com/

Official "Take What You Want" Lyrics

Oh

I feel you crumble in my arms down to your heart of stone
You bled me dry just like the tears you never show
Why don't you take what you want from me?
Take what you need from me
Take what you want and go
Why don't you take what you want from me?
Take what you need from me
Take what you want and go

I never needed anything from you
And all I ever asked was for the truth (All I ever asked was for)
You showed your tongue and it was forked in two
Your venom was lethal, I almost believed you (Almost believed you)
Yeah, you preyed on my every mistake
Waited on me to break, held me under hopin' I would drown
Like a plague, I was wasting away
Tryna find my way out, find my way out (Find my way out)

And it finally came the day
I start giving my heart away
For Heaven's sake, my bones will break
But you never own my soul, no

I feel you crumble in my arms down to your heart of stone
You bled me dry just like the tears you never show
Why don't you take what you want from me?
Take what you need from me
Take what you want and go
Why don't you take what you want from me?
Take what you need from me
Take what you want and go

I took them stones you threw, made chains for the crew (Ice)
I brought up 10 hoes, this coupe only made for two (Yessir)
They all ran through it, it ain't nothing left to do
I need some more reasons to live out this evening (Straight up)
I've been sippin' forever and just taking whatever
Hoping, thinking whenever you'll be back around
Let's go our ways, whichever
You say how is however long
'Cause you know I'll never be alone

Love (Love, yeah)
Shorty gon' back (Shorty gon' back)
Need it on sight (Need it on sight)
Crack it all back (Crack it all back)
Give her that pipe (Give her that pipe)
All of my gang (All of my gang)
Shawty went bad (Shawty went bad)

I feel you crumble in my arms down to your heart of stone
You bled me dry just like the tears you never show
Why don't you take what you want from me
Take what you need from me
Take what you want and go
Why don't you take what you want from me
Take what you need from me
Take what you want and go

Take it all away
Why don't you (Take what you want, take what you need)
Take what you need from me, yeah
(Take what you want) Why don't you (Take what you need)
(What you need, yeah)

#PostMalone #TakeWhatYouWant #HollywoodsBleeding

Music video by Post Malone performing Take What You Want (Audio). © 2019 Republic Records, a division of UMG Recordings, Inc.

vevo.ly/fAjPEf
Post Malone - Take What You Want (Audio) ft. Ozzy Osbourne, Travis Scott Video Statistics
Post Malone - Take What You Want (Audio) ft. Ozzy Osbourne, Travis Scott Reviews
Oliver Brok
23 September 2019
With all these mixups between music genres, my dad might actually start liking Hip Hop
ABC Abc does
23 September 2019
This song is so refreshing
REALITY- TUBE
23 September 2019
this will be the perfect song for the upcoming joker or breaking bad movie. Who agree of me?
Payoneer
23 September 2019
Exclusive Promo! Payoneer is an online payment platform that lets you transfer money from any corner of the world! Sign Up an Earn $25 for free by joining Payoneer click here!
Abbas
23 September 2019
The first 10 seconds of the song sounds like a fucking buried sound track. Love it. Best song ever.
Brian Zvaita
23 September 2019
Post Malone: its high time l pay homage to Ozzy Osbourne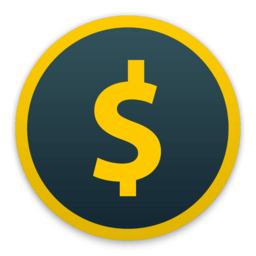 Honeyminer
23 September 2019
Start mining cryptocurrency right now, for free. Honeyminer makes mining and earning money simple for anyone with a computer. Start Earning Now!
Anthony Rivera
23 September 2019
This sounds like when YouTube glitches, and it plays the song, and an advertisement over the song. 🤟
BlackGuzih
23 September 2019
Denis Waitley
23 September 2019
A dream is your creative vision for your life in the future. You must break out of your current comfort zone and become comfortable with the unfamiliar and the unknown.
Boy Boy
23 September 2019
I feel like this song could have done without such heavy auto tune and feed back on Travis Scotts part
Fredrik FB
23 September 2019
can't hear if ozzy is auto tuned.. he just has a good voice anyways. also how tf does not more people know why Ozzy Osbourne is!?
Олексій Король
23 September 2019
Chuck Norris
23 September 2019
Cucumbers aren't nearly as cool as Chuck Norris.
Renan Camera
23 September 2019
Post Malone - Take What You Want (Audio) ft. Ozzy Osbourne, Travis Scott Wiki

Post or POST commonly refers to: Mail, the postal system, especially in Commonwealth of Nations countries An Post, the Irish national postal service Deutsche Post, German postal service Hotel post, a service offered by remote Swiss hotels for the carriage of mail to the nearest official post office United States Post Office or USPS Post, a job or occupation Post, a horse trotPost or POST may also refer to:. Post, Malone, Take, What, You, Want, (Audio), Republic, Records, Hip, Hop,
Post Malone - Take What You Want (Audio) ft. Ozzy Osbourne, Travis Scott Images



Post Malone - Take What You Want (Audio) ft. Ozzy Osbourne, Travis Scott Like Videos