Give yourself the gift of knowledge — subscribe to Big Think Edge: bit.ly/bigthinkedge

Po-Shen Loh is a Hertz Foundation Fellow and Carnegie Mellon mathematics professor who thinks that history is a much harder subject than math. Do you agree? Well, your position on that might change before and after this video. Loh illuminates the invisible ladders within the world of math, and shows that it isn't about memorizing formulas—it's about processing reason and logic. With the support of the Fannie and John Hertz Foundation, Po-Shen Loh pursued a PhD in combinatorics at the Pure Math Department at Princeton University.

The Hertz Foundation mission is to provide unique financial and fellowship support to the nation's most remarkable PhD students in the hard sciences. Hertz Fellowships are among the most prestigious in the world, and the foundation has invested over $200 million in Hertz Fellows since 1963 (present value) and supported over 1,100 brilliant and creative young scientists, who have gone on to become Nobel laureates, high-ranking military personnel, astronauts, inventors, Silicon Valley leaders, and tenured university professors. For more information, visit hertzfoundation.org.

Read more at BigThink.com: bigthink.com/videos/po-shen-loh-says-anyone-can-be-a-math-person-if-they-know-the-best-learning-techniques

Follow Big Think here:
YouTube: CPTsV5
Facebook: facebook.com/BigThinkdotcom
Twitter: twitter.com/bigthink

I think that everyone in the world could be a math person if they wanted to. The keyword though, I want to say, is if they wanted to. That said, I do think that everyone in America could benefit from having that mathematical background in reasoning just to help everyone make very good decisions. And here I'm distinguishing already between math as people usually conceive of it, and decision making and analysis, which is actually what I think math is.

So, for example, I don't think that being a math person means that you can recite the formulas between the sines, cosines, tangents and to use logarithms and exponentials interchangeably. That's not necessarily what I think everyone should try to concentrate to understand. The main things to concentrate to understand are the mathematical principles of reasoning.

But let me go back to these sines, cosines and logarithms. Well actually they do have value. What they are is that they are ways to show you how these basic building blocks of reasoning can be used to deduce surprising things or difficult things. In some sense they're like the historical coverages of the triumphs of mathematics, so one cannot just talk abstractly about "yes let's talk about mathematical logic", it's actually quite useful to have case studies or stories, which are these famous theorems.

Now, I actually think that these are accessible to everyone. I think that actually one reason mathematics is difficult to understand is actually because of that network of prerequisites. You see, math is one of these strange subjects for which the concepts are chained in sequences of dependencies.

When you have long chains there are very few starting points—very few things I need to memorize. I don't need to memorize, for example, all these things in history such as "when was the war of 1812?" Well actually I know that one, because that's a math fact—it was 1812—but I can't tell you a lot of other facts, which are just purely memorized. In mathematics you have very few that you memorize and the rest you deduce as you go through, and this chain of deductions is actually what's critical.

Now, let me contrast that with other subjects like say history. History doesn't have this long chain, in fact if you fully understand the war of 1812 that's great, and it is true that that will influence perhaps your understanding later of the women's movement, but it won't to be as absolutely prerequisite. In the sense that if you think about the concepts I actually think that history has more concepts than mathematics; it's just that they're spread out broader and they don't depend on each other as strongly. So, for example, if you miss a week you will miss the understanding of one unit, but that won't stop you from understanding all of the rest of the components.

So that's actually the difference between math and other subjects in my head. Math has fewer concepts but they're chained deeper. And because of the way that we usually learn when you had deep chains it's very fragile because you lose any one link—meaning if you miss a few concepts along the chain you can actually be completely lost. If, for example, you're sick for a week, or if your mind is somewhere else for a week, you might make a hole in your prerequisites. And the way that education often works where it's almost like riding a train from a beginning to an end, well it's such that if you have a hole somewhere in your track the train is not going to pass that hole.
Anyone Can Be a Math Person Once They Know the Best Learning Techniques | Po-Shen Loh Video Statistics
Anyone Can Be a Math Person Once They Know the Best Learning Techniques | Po-Shen Loh Reviews
Stfu brahh
22 September 2019
i wish you were my father
Mason Moore
21 September 2019
I thought he was about to go on a tangent tangent. 😎
E172-7N
18 September 2019
Best learning is understanding for me. Not memorizing. Sadly, school doesnt think by the same way.
Payoneer
23 September 2019
Exclusive Promo! Payoneer is an online payment platform that lets you transfer money from any corner of the world! Sign Up an Earn $25 for free by joining Payoneer click here!
Wassup Channel
15 September 2019
Fuck you and your maths. Thank you very much
Connorbnelson
13 September 2019
This guy has so much enthusiasm and such a warm presence. I think if more teachers were like him, more people would be encouraged to study math. My math teachers were always dreadful, and couldn't care less about teaching their students. Now I've been graduated from high school for several years, and am just now starting to study on Khan Academy and try to piece things together.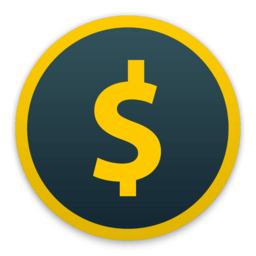 Honeyminer
23 September 2019
Start mining cryptocurrency right now, for free. Honeyminer makes mining and earning money simple for anyone with a computer. Start Earning Now!
Prima Tiara Saphira
17 August 2019
Exactly my thought and my case
Lol Lol
15 August 2019
I was once bad at math, because i simply didnt care. I understood math perfectly fine, i just never practised or did old exam papers. But this year i started to do alot of past papers and practise problems. I started to make a math note book, and i went from being near below avrage. To get the highest grade possible in math🤭 so i realized that i always loved math, but because i didnt give a damn. I obv got bad grades.
Aristotle
15 August 2019
It is the mark of an educated mind to be able to entertain a thought without accepting it.
Indian nigga
15 August 2019
Math is subject in which you mug the method and practice to become master But other subject like physics is theory in which you apply logic and imagination to become master
MrMDanny
08 August 2019
Is this all true only for Asians or for other people too?
GreatestGulag
21 July 2019
Being good at math is exclusively based upon genetics. Some people get it naturally and it is entirely impossible for others. It's just nature.
Chuck Norris
23 September 2019
Chuck Norris can time his attacks with pinpoint accuracy. For example, just as you start to relax in his presence - BOOM - his boot enters your face.
Developer 9
21 July 2019
Conclusion: Start from basics. You will win.
Anyone Can Be a Math Person Once They Know the Best Learning Techniques | Po-Shen Loh Wiki

Anyone is a band from Southern California that formed in 1995. Their 2001 self-titled album was released on Roadrunner Records. Anyone is the brainchild of Riz Story, the band's lead singer, guitarist, songwriter and producer, and also the only member of the band that has remained since its inception. Former members include David Silveria (Korn). The band toured in support of their debut studio album, notably at the Reading Festival, Leeds Festival and Lowland Festival as well as three American... Po-Shen Loh, Mathematics, Math, Learning, Education, School, Student, Calculus, Hertz Foundation, Grant, Fellow, PhD, Brain, Cognition, Intelligence, Big Think, BigThink, BigThink.com, Educational, Lifelong Learning, EDU,
Anyone Can Be a Math Person Once They Know the Best Learning Techniques | Po-Shen Loh Images



Anyone Can Be a Math Person Once They Know the Best Learning Techniques | Po-Shen Loh Like Videos