You've been told that to grow as a creator, you need to grow on social to media. But how do you reach the same 10,000 follower milestone I reached without follow-for-follow, bots, or scummy unfollow strategies? We're gonna talk about how you can do that, but also why you might not want to.

First, you want to draw LIKES to your Twitter. Any kind of content you post will generate likes -- as long your community is decently-sized. Tweeting to create conversation will grow your likes organically, building a healthier and more substantial follower-base in the process.

Asking questions at the end of your Tweets will help generate COMMENTS -- the backbone of all Twitter discourse. Even a question without any context can blossom into an incredible conversation. Try it out!

When your Tweets resonate with your followers or other Twitter users, they might RETWEET your content. If you want to generate more retweets, speak on behalf of a large group of people toward another group of people. What kind of content do you think is shareable? What provides a fresh perspective or value to the Twitter community?

But there's a downside to creating Tweets for the sake of growth. How do we as content creators establish and spread our brands without sounding too plastic or business-like? How can we cultivate engagement on Twitter in a way that's earnest and organic? Can we Tweet a healthy balance?

Shoot me a comment and let me know what you think!

Twitter presentation on Ashni's Twitch channel: twitch.tv/collections/itqu3FzENRUSxA

-----
📣 GET STREAM COACHING▹ patreon.com/ashnichrist
💬 JOIN US ON DISCORD▹ bit.ly/AshniD
-----

THE VIDEOS YOU ARE SEARCHING YOUTUBE FOR▹

🎬 How To Grow Twitch Followers Fast: youtu.be/THgRKlVz6yE
🎬 Make Your Stream Popular: youtu.be/Bxw3B6FFENg
🎬 Get Twitch Affiliate Fast: youtu.be/ZQC96ZNPKrk
🎬 How To Make Money As A Twitch Affiliate: youtu.be/NqTAAeLpUkw
🎬 Get Twitch Partner In 2 Months: youtu.be/Qppb15fghJQ
-----

THE 3 BOOKS EVERY STREAMER NEEDS TO READ ▹

🎬 Watch the summary video! youtu.be/2rRPplkqU_s
📘 How To Win Friends and Influence People in the Digital Age by Dale Carnegie amzn.to/2zSIl4T
📘 Never Eat Alone by Keith Ferrazzi amzn.to/2FOk8Q8
📘 Primal branding by Patrick Hanlon amzn.to/2l2UYDm
-----

CONNECT WITH ME ▹

🐦 Twitter: twitter.com/ashnichrist
🎮 Twitch: twitch.tv/ashnichrist
📷 Instagram: instagram.com/ashnichrist
🎙️ Podcast: anchor.fm/ashnichrist
💬 Discord: bit.ly/AshniD
-----

MY EQUIPMENT AND RESOURCES ▹

🍠 Canon EOS M5: amzn.to/2xqwivR
🍠 Canon EF-M 22mm lens: amzn.to/2MIh7Tk
🍠 Rode Video Micro: amzn.to/2MK6ejQ
🍠 Amazon Basics Tripod: amzn.to/2PE3wOE
🍠 Logitech c920: amzn.to/2QDRu9p
🍠 Blue Yeti Mic: amzn.to/2NibX5E
🍠 *Secretlab Chair: bit.ly/AshnixSL
🍠 *The Webaround Green Screen (Use code ASHNICHRIST for 10% off): thewebaround.com
The Webaround Review Video: youtu.be/Bx8CRaZbM2o
🍠 *Elgato Stream Deck: amzn.to/2pghnQ7
Stream Deck Review Video: youtu.be/YMIMRqzdNhU
🍠 *BetterHelp Online Therapy: tryonlinetherapy.com/ashnichrist
BetterHelp Video: youtu.be/bEOprjsrbDw
🍠TubeBuddy: tubebuddy.com/ashnichrist
🍠Streamlabs OBS: streamlabs.com/slobs/d/114165
🍠Later Instagram Photo Scheduler: later.com/r/b6d360
-----

NEW? ▹

Hi, I'm Ashni!! I've been on Twitch since 2013 and because of my amazing friends, I went full-time in 2015. I was terrible at it. And one day my sponsor called me on Skype and said: "There will be a lot of people who make it on Twitch, but it will never be you." So I stopped and learned as much as I could. Now I make content to help other streamers pursue their dreams and learn to stream, because he was right. There will be a lot of people who make it. And I'm going to help them.

I am now a professional stream coach, full-time content creator, and Twitch Partner. The #YamFam is our community of streamers who are linking arms to take over the world. 😈 I also love tech, travel, self-care, inclusivity, and puppies.

BUSINESS INQUIRIES ‣ [email protected]
-----

Disclaimer: This is not a sponsored video. All opinions expressed are mine. Some links I share are affiliate links, which means I earn a small commission if you make a purchase. If you choose to use them, thank you for supporting the channel! Any PR samples or gifts are marked with an (*).
How I Grew My Twitter To 10K Followers FAST Video Statistics
How I Grew My Twitter To 10K Followers FAST Reviews
Alex Njuguna
09 December 2019
y'all commenting here follow each other and start growing your profiles==> follow fo follow @i_am_mucheru
MadLadRC
08 December 2019
I started Twitter today. If you wanna follow me it's @Real_MadLadRC
Sneha Dadachanji
08 December 2019
I started in the last week of October 2019 and I'm going to hit 2000 in 2-3 days.
Payoneer
11 December 2019
Exclusive Promo! Payoneer is an online payment platform that lets you transfer money from any corner of the world! Sign Up an Earn $25 for free by joining Payoneer click here!
Beautifully Kayla
06 December 2019
I got 3 followers in two days, it ain't much but it's a start Follow my account: ThatBitchKayla_
Aymu
06 December 2019
I like how you have a discord pillow and your entire room aesthetic and your hair is purple. If you had a twitch pillow, as well, that would be next level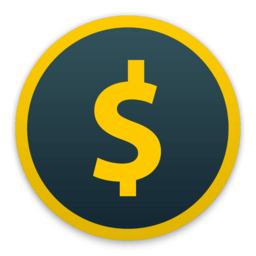 Honeyminer
11 December 2019
Start mining cryptocurrency right now, for free. Honeyminer makes mining and earning money simple for anyone with a computer. Start Earning Now!
Alexander Wright
05 December 2019
Follow me on Twitter @CeoEric100
Zachary Burtis
05 December 2019
Follow @Burtis_offical I will follow back #fowllowforfollow
Aristotle
05 December 2019
Those that know, do. Those that understand, teach.
Lynn Abunai - Edgy Fashion Vlogger
04 December 2019
First video I saw by you and I love your personality and voice so much I had to subscribe.
Jerico Dellosa
03 December 2019
La'Mia Curry
03 December 2019
Twitter: mia_queen64 adding people back💞
Chuck Norris
11 December 2019
Chuck Norris can gargle peanut butter.
Baby Girl
03 December 2019
I would love if people would gimme some love on Twitter ~ twitter account is avaaaxoxx 💕💕💕
How I Grew My Twitter To 10K Followers FAST Wiki

How may refer to: How (greeting), a word used in some misrepresentations of Native American/First Nations speech How, an interrogative word in English grammar How?, one of the Five Ws in journalism.
How I Grew My Twitter To 10K Followers FAST Images



How I Grew My Twitter To 10K Followers FAST Like Videos