#WithoutARecipe is officially back! Which batch of #TryGuys cookies will bake it to the top?🍪🏆

Are you a business looking to work with The Try Guys? Reach out to us at 2ndtrybusiness@gmail.com for all business inquiries!

🎧THE TRYPOD 🎧: watch our new podcast at youtube.com/trypod or listen at tryguys.com/podcast

📘THE HIDDEN POWER OF F*CKING UP 📘: check out our new book at tryguys.com/book

Get your official Try Guys color hoodies and phone cases at tryguys.com/collections/color-line 💙❤️💚💜

Support us! patreon.com/tryguys. Join our Patreon to get videos a day early, plus, live streams, chatrooms, BTS footage, exclusive merchandise, and more!

SUBSCRIBE TO AND FOLLOW THE TRY GUYS
youtube.com/c/tryguys
facebook.com/tryguys
twitter.com/tryguys
instagram.com/tryguys

FOLLOW THE GUYS
Instagram.com/keithhabs
Instagram.com/nedfulmer
Instagram.com/korndiddy
instagram.com/eugeneleeyang

twitter.com/keithhabs
twitter.com/nedfulmer
twitter.com/korndiddy
twitter.com/eugeneleeyang

THE TRY GUYS
The #TryGuys is the flagship channel of 2ND TRY, LLC. Tune in twice a week for shows from Keith, Ned, Zach and Eugene, the creators and stars of The Try Guys.

APPEARANCES
Roy Choi - Chef, Author, Activist
Get a taste of Roy Choi's cooking at one of his famous food trucks and taquerias: kogibbq.com/
Read Roy Choi's book "L.A. Son" available online and in stores: amazon.com/L-Son-Life-City/dp/0062202634
And find him on Instagram: @chefroychoi instagram.com/chefroychoi/
Rosanna Pansino - Baker & YouTuber
Check out all of her amazing cooking content online!
Website: RosannaPansino.com
YouTube: @RosannaPansino youtube.com/user/RosannaPansino
Instagram: @rosannapansino instagram.com/rosannapansino
Twitter: @rosannapansino twitter.com/rosannapansino

Reece Scelfo - Owner of Brady's Bakery
bradysbakery.com
IG: @bradysbakery

Voice Over by Devlin McCluskey

LOCATION
Light Lab
@lightlab
lightlabla.com

Special Thanks
Jessica Schupack, Stephanie Levine & Susan Levison, Anne Sage

EDITED BY
YB Chang
Follow YB on Instagram: @xoybox
instagram.com/xoybox/

EPISODE CREW

Directed by Rachel Ann Cole
Director of Photography - Stephen Tringali
Camera Operator - Vito Huizar
Camera Operator - Nathan Meade
Camera Operator - Dante Skartoni
1st Assistant Camera - Melanie Adams
2nd Assistant Camera - Nicole Kent
2nd Assistant Camera - Jennifer Pawlowski
Go Pro Camera Assistant - Miles Bonsignore
Demo Camera Operator - Dawn Shim
DIT - Greg Karpinski
Gaffer - George Sugar
Best Boy Electric - Brandon Winters
Key Grip - Nate Thompson
Key Grip - Andrew Enloe
Best Boy Grip - Alberto Gonzales
Sound Mixer - Evan Menak
Boom Operator - Rory O'Connell
Boom Operator - Daniel Wonacott
Production Designer - Susannah Honey
Art Director - Megan Sunzeri
Food Stylist - Niki Ford
Art Production Assistant - Samuel Johnson
Production Manager - Alexandria Herring
Set Production Assistant - Jonathan Kirk
Assistant Editor - Will Witwer
Overnight Editor - Bryan Sandlin
Overnight Editor - Rosalie Fischer

VENDORS

Camera provided by The Camera Division
Grip & Electric provided by Lightspeed Grip & Lighting
Production Supplies provided by Walk & Talk Rentals

MUSIC
Licensed from AudioNetwork

SFX
Licensed from Audioblocks

VIDEO
Licensed from Videoblocks

Official Try Guys Photos
By Mandee Johnson Photography | @mandeephoto

2nd Try, LLC STAFF
Executive Producer - Keith Habersberger
Executive Producer - Ned Fulmer
Executive Producer - Zach Kornfeld
Executive Producer - Eugene Lee Yang
Producer - Rachel Ann Cole
Producer - Nick Rufca
Production Manager - Alexandria Herring
Editor - Devlin McCluskey
Editor - YB Chang
Editor - Elliot Dickerhoof
Assistant Editor - Will Witwer
Camera Operator - Miles Bonsignore
Sound Operator - Jonathan Kirk
Production Assistant - Sam Johnson
Content Strategist - Kaylin Burke

Special Thanks To!
Thanks to all of our Gold Level Patrons! AJ S., Amy Fleming, Ana Camba, Cat Hicks, Elisa Proust, Emma Godfrey, Erica Rao, Jared Aarons, Kelsey Bock, Kourtney Wong, Loretta Wen, Matthew Tadros, Miha, Paulus, Sarah Waxman, Traci Lew, Wendy Tran, Lily
Do you like The Try Guys Bake Cookies Without A Recipe video? Please share your friends!
The Try Guys Bake Cookies Without A Recipe Video Statistics
The Try Guys Bake Cookies Without A Recipe Comments & Reviews
thaliaa quintessa
Aethwynn
I love when y'all break out into song randomly. No matter how good or terrible they may be or how relevant to the video they are, I just like it.
May *
Payoneer
Exclusive Promo! Payoneer is an online payment platform that lets you transfer money from any corner of the world! Sign Up an Earn $25 for free by joining Payoneer click here!
The Book Talk
How Asian is eugene : Brings Japan - Korea relation in a freakin cookie 😂😂😂😂😂😂😂
tsunamie seven
Alcohol...? Gochujang? Miso? Damn Eugene 😂
j k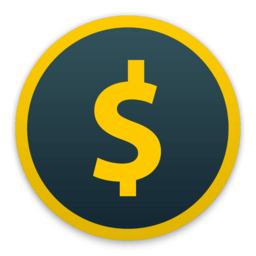 Honeyminer
Start mining cryptocurrency right now, for free. Honeyminer makes mining and earning money simple for anyone with a computer. Start Earning Now!
Chelcie Rollock
Spicy Douchebag Cookie sounds like a wonderful stage name
Dany Boldra
"Forgive me for I have sinned"
Josh Donaldson
Just me or does this song absolutely slap 11:20
At 111
At 111
TheRealFefi Croxatto
Why am I harmonizing the cookie song rn
Chuck Norris
Chuck Norris foreskin is the ring on the lord rings.
Sarah Rose Wilkinson
8:39 is my last two braincells
Eliosia
"I'm a Gemini so" so you're stupid and believe in that. Congrats.
FYN Christian
Faith Dorey
Eugene: is asian Also Eugene: this is such a confusing flavor!!
vulpes_iridis
hang on did they have bags of tollhouse chocolate chips???? there's a cookie recipe on the bag????? lmao
Angela Damiano
When Ned tripped, I lost it 😂😂😂
VK Jungenberg
I'm angry at the judging, I would have made Keith last and Zach third. Also in the bagel episode, Zach should have been second and Keith should have been last and Ned third. What the hell judges -_-
(Student) SHU NGA LEE
Love little monster 🥨🍦🍩🍿🍪🍪🍪🍪🍪🍪🍪🍪🍪🍪🍪🍯🥜🍫🍬🍭🍮🎂🍿🧁🥧🍨🍨🍦🍰🍡🍰🍧🍬🍩🍪🍪🍪🍪🍪🍪🍪🍪🍪🍪🍪🍪🍪🍪🍪
Johann Wolfgang von Goethe
Correction does much, but encouragement does more.
Enjoy
$29 off
on your first stay at travels. Claim your $29 Airbnb Credit by
clicking here!
The Try Guys Bake Cookies Without A Recipe Wiki

The (listen) is a grammatical article in English, denoting persons or things already mentioned, under discussion, implied or otherwise presumed familiar to listeners or readers. It is the only definite article in English. The is the most commonly used word in the English language, accounting for seven percent of all words. It is derived from gendered articles in Old English which combined in Middle English and now has a single form used with pronouns of either genders. The word can be used with...
The Try Guys Bake Cookies Without A Recipe Similar Videos