Learn how to use the lensmeter to read both the distance and near prescription powers of a pair of mounted lined bifocal lenses. This lesson includes reading the lens sphere power, cylinder power, axis and add power. Video highlights how to check a binocular PD and bifocal segment height. The Learn the Lensmeter kits are available for OpticianWorks Total Access members to check out. Instructions for requesting yours are in the OpticianWorks lesson on using the lensmeter (focimeter, vertometer). Each kit contains various types of lenses, frame fronts and assignments, to give you the ability to gain some practical experience. Learn More: opticianworks.com/

Connect with us:
facebook.com/opticianworks/

This week, we learn how to use the lensmeter to read both the distance and near prescription powers of a pair of mounted lined bifocal lenses. This lesson includes how to use the lensometer to read the lens sphere power, cylinder power, axis and add power. We demonstrate the use of back vertex power when verifying a lined bifocal. Video highlights how to check a binocular patient pupillary distance and how to measure a bifocal segment height. Verification of lined bifocal lenses or lined multifocal lenses is part of the job of any optician. Opticians use the lensmeter to verify lenses. The lens verification process is also known as lens final inspection or glasses final inspection. The Learn the Lensmeter kits are available for OpticianWorks Total Access members to check out. Instructions for requesting yours are in the OpticianWorks lesson on using the lensmeter (focimeter, vertometer). Each kit contains various types of lenses, frame fronts and assignments, to give you the ability to gain some practical experience. Learn More: opticianworks.com/


This video lesson is sponsored by Laramy-K Optical

Laramy-K Optical is a digital uncut and coating lab unlike any other. The only exclusively uncut lab in the country; we provide our customers with independent, high-end alternatives to corporate brands. Through craftsmanship, technology, and independent, innovative vendors like Younger, IOT, A&R, and Quantum Innovations we offer our customers the Integrity portfolio of freeform lenses and coatings. Made in the USA, the Integrity brand is not a generic house-brand, but is the absolute best available, designed to give the wearer that "wow!" experience.

In addition to the digital line, we still offer conventional surfacing, including glass. Maintaining traditional equipment gives our customers vastly more flexibility in their dispensing, particularly when it comes to more difficult prescriptions.

Learn More: laramyk.com
How To Use The Lensmeter - Verification of A Complete Bifocal Pair Video Statistics
How To Use The Lensmeter - Verification of A Complete Bifocal Pair Reviews
Allyn
27 February 2019
I just had my Mid-term exam and I did horrible on neutralizing both my bifocal and trifocal. I couldn't center the distance portion of my lenses to the target and I don't know why. Well I tried to but the lens is too small that when I center it, one of the 3 dots is off the lens and the center dot is just beside the nosepad
Cody
07 February 2019
Wow I never knew the lens clock trick. That's pretty cool.
Zakkoni
18 November 2018
Hmmm how do we get the minus three? D: Was this your second reading?
Payoneer
16 November 2019
Exclusive Promo! Payoneer is an online payment platform that lets you transfer money from any corner of the world! Sign Up an Earn $25 for free by joining Payoneer click here!
Roland portz
17 October 2018
how about the contact lens? how do you read it with lensometer?
Abdul Rehman
05 September 2018
Mathematical method to calculate seg. Height plz tell me or only practically we can calculate seg. Height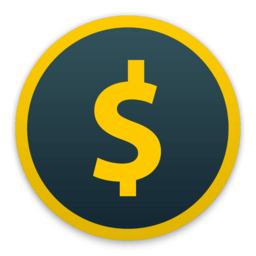 Honeyminer
16 November 2019
Start mining cryptocurrency right now, for free. Honeyminer makes mining and earning money simple for anyone with a computer. Start Earning Now!
Nichole Koyata
29 August 2017
Btw , watching this has help me Immensely to understand the lensmeter!! The literature was so confusing.
Nichole Koyata
29 August 2017
I'm taking my COA course in Canada. If I sign up with you course will it help me pass the jacapo exam?
Brian Tracy
29 August 2017
You can only grow if you're willing to feel awkward and uncomfortable when you try something new.
J W
16 August 2017
Hello I just found your great courses. Thank you so much . I would like to take Canadian COBC exam. Could you recommend site for practice or book for preparation exam? Thanks again
Leah Barrie
13 June 2017
First I love your videos and appreciate your hard work! Will there be how-to videos on how to read prism in lensmeter? especially compound prism and prism in PAL?
S T
01 June 2017
Could you do a video on a progressive complete pair?
Chuck Norris
16 November 2019
IF CHUCK NORRIS WAS GAY HIS LOVERS ASS WOULD BE NICKNAMED THE GRAND CANYON.
How To Use The Lensmeter - Verification of A Complete Bifocal Pair Wiki

How may refer to: How (greeting), a greeting in some representations of Native American/First Nations speech How, an interrogative word in English grammar How?, one of the Five Ws in journalism.
How To Use The Lensmeter - Verification of A Complete Bifocal Pair Images



How To Use The Lensmeter - Verification of A Complete Bifocal Pair Like Videos