Lost In Space Netflix series review. John gives his thoughts on the new 2018 Netflix incarnation of LOST IN SPACE. A 10 episode season. Set 30 years in the future, colonization in space is now a reality, and the Robinson family is among those tested and selected to make a new life for themselves in a better world. But when the new colonists find themselves abruptly torn off course en route to their new home they must forge new alliances and work together to survive in a dangerous alien environment, light-years from their original destination. Starring Molly Parker, Parker Posey, Toby Stephens, Taylor Russell, Maxwell Jenkins
Lost In Space (2018 Netflix Series) Review Video Statistics
Lost In Space (2018 Netflix Series) Review Reviews
Tkdean
02 September 2019
You hit that nail on the head. The show could have seriously expanded on some aspects. The character of Dr Smith is literally a Disney Villain with like piss poor motivation to do some of the actions she does. The opressive atmosphere of the series was good but after a while It felt a bit depressingly opressive at times like the characters weren't even getting an inch to work with (example: Kevin and the fuel) and other times it felt like Deus ex Machinas were falling out of the sky to meet them. but overall it was enjoyable to watch. 5/10 it wasn't bad but it had a lot of strange creative choices. And compared to the movie I give it a 100/10 at least Dr Smith isn't a giant spider monster in this one and will dosent time travel.
Kid_ Stylez
11 August 2019
The logic in this show makes me mad the kids are mad stupid and annoying. This kid took the robot to a hiding place left his safe post took his sisters with on a trip putting everyone's life's in danger just to (keep a secret) so people didn't find his robot. Then there is a scene where a guy from the other group of survivors sees the robot but apparently keeps his mouth shut because two little girls/sisters convinced him by blackmailing (the witness dropped his letter and the sisters wouldn't give it back to him unless he kept his mouth shut). Dumb writing
Kabal1122
09 August 2019
I grew up watching the original series (black and white). I really enjoyed the reboot. Of course, like most shows, it had its issues, but they didn't ruin it. In any case, I think the thing I enjoyed most was the central and reaffirming message about the strength and virtues of the nuclear family. Among the best scenes are when John and Maureen are trapped in the tar pit and John's selfless act of love for his son in episode 9. They did nice job making Dr. Smith as impossible and unlikable as the original, and while I enjoyed the new version of Don West, his character was not developed deeply and his presence was, on occasion, irritating. The kids were great and they all did a nice job. Bottom line: 6.7 out of 10. Fun to watch when nothing else is on.
Payoneer
14 October 2019
Exclusive Promo! Payoneer is an online payment platform that lets you transfer money from any corner of the world! Sign Up an Earn $25 for free by joining Payoneer click here!
Onehandguy
01 July 2019
Am I the only one who really liked Lost in Space?
Prem _ Tamil Siddha
23 May 2019
Why the hell did they make the robot so stupid?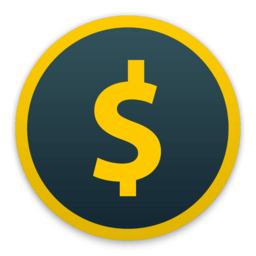 Honeyminer
14 October 2019
Start mining cryptocurrency right now, for free. Honeyminer makes mining and earning money simple for anyone with a computer. Start Earning Now!
Alejandro Legra
12 May 2019
As someone whos really into lo Ife boyond our planet and what life would be like this show really scratched an itch ive been having for a while. Bit ido agree with everything you said, especially about doctors smith, she just doesnt fit in the narrative. All the time i was questiones her actions and they seemed very unjustified. Here are these people trying to survive and here is this chick screwing it all up without rrason.
Dave George
30 March 2019
Did you watch a different series than I? Parker Posey is insanely good she whirls the emotional dials and takes the stuffing out of the other characters. Near the end shes locked in -and tries to get free looking thru the slots in the door...that's the essence of her character . I howled when i saw the trailer before it came out...dont mess with 50 years of my memory and my childhood...but Clean sheet of paper. Its brilliant.
Johann Wolfgang von Goethe
30 March 2019
Difficulties increase the nearer we get to the goal.
Killershootin 69
24 March 2019
To be honest I didnt like the female Dr. Smith and the mixed race daughter with the attitude. The dad is a good actor but that's it.
Columbus1152
24 March 2019
I just got Netflix, so this is the first Ive seen this show, it's OK as sci-fi remakes go, modern special effects and a more serious story line (so far) than the original 60's TV series. Where I find criticism is the obvious influence of SJW's, the female-centric cast, the mixed race daughter, the masculine toxicity of the father. It just seems that the writers are sending a very political message. Some of the story line just doesn't make sense when you base it on the plot of taking humanity's best and recolonizing a planet to preserve the human race. Especially between the mother and father, their relationship seems more contentious than a partnership, he seems to have been included in the mission with no clear role and is invited to tag along. If Maureen Robinson is so pivotal to the success of a recolonization mission, and Will initially failed some test that disqualified him as a mission member which she had to pull some secret string to bring him along. WTF? Wouldn't he get a free pass to keep their family together? I get the antagonist role of Dr. Smith, it adds drama and possibilities to the plot, I also get that she is manipulative and will survive at any cost. But you still expect her behavior to be cunning and strategic in true Dr. Smith fashion, in the first few episodes it's not clear what the strategy is, but maybe there's plenty of room for that to develop. Overall, I like the look of the series, but the devil is in the details, there has to be continuity in the story line otherwise the viewer gets confused and loses interest.
Buddy B.
25 February 2019
As with any space or time travel movie suspension of disbelief is required.... some more than others. So I won't make a fool of myself and go there. This review missed an important part about Dr. Smith played wonderfully by the always fabulous Parker Posey. Dr. Smith doesn't seem to fit because with every other person be supposed to be there. She is not. Not just that. She is a con-artist at best. We don't have to see her murder her sister to understand that she left her sister to die on a dying planet. Otherwise the production values are top-notch as are the performances of the rest of the cast. Hopefully the 2nd season will tighten things up and fill in some plot holes with more fulfilling flashbacks.
Chuck Norris
14 October 2019
Chuck Norris tells black jokes without looking over his shoulder
Nathaniel Rodrigues
04 February 2019
Such a boring series! Just wanted it to end!
Lost In Space (2018 Netflix Series) Review Images



Lost In Space (2018 Netflix Series) Review Like Videos