Sofie Dossi is a 17-year-old American girl who is a contortionist.

She started when she was 12 and her parents encouraged her when she showed them what she had been doing for the past year. She then began recording her moves and it became popular on social media and in her circle of friends (including Brent Rivera).

Sofie has appeared on Ellen and got the Golden Buzzer when she went on America's Got Talent. She has won Guinness Book Of World Records for shooting arrows with her feet. Now she has turned her attention to choreography and is making a name for herself on the Youtube platform by combining her love of dance with her ability to be a contortionist. Sofie has teamed up with Matt Steffanina and has done an amazing performance in the video they did of 7 Rings by Ariana Grande.

Here are some things to watch for in the music video!


***VIDEO TRANSCRIPTION SPOILERS***

Welcome back Virals, I'm Miss Gossip and if you are new to our channel, please remember to subscribe and put the notifications on, so you won`t miss any of our cool videos!

Number 9) Shorty Awards
Matt Steffanina and Sofie have been nominated for Shorty Awards. For Best In Dance. The Shorty Awards are social media awards for platform such as Youtube and Instagram and has been going on since 2016.

Number 8) Multiple Wardrobe
The clothing they wear at the beginning of the video is worn throughout. It flashes through each outfit and you can see all five of them in the following scenes. They certainly spare no expenses for this video wardrobe!

Number 7) Splits Twice?
Sofie does the splits in her jeans! How does she do this? In her jeans!? She does the splits not only once, but twice. This should be a world record breaker too! Amazing talent in this young lady!

Number 6) High Heel Dancer
Most of the video she is wearing high heels. This is necessary as her partner is significantly taller than her, and to perform some of the dance routines properly their height must match.

Number 5) Producer Sibling
The music video is produced by Zak Dossi, Sofie's brother. While some people might talk about nepotism, this is not really the case, as Zak is an accomplished artist on his own.

Number 4) Strutting Backward
Sofie walks backward and upside down! She spends half of the video this way. She can see where she's going while walking backward. Michael Jackson's moonwalk can't compare!

Number 3) Puppet Master
As Sofie moves her arms, Matt uses his fingers to appear to be controlling her from above. I can't help but keep thinking at the Godfather movie poster while watching that! Talking about some cult-like homage!

Number 2) Is It Dance or Contortion?
We accurately timed the minutes Sofie spends dancing as opposed to performing contorsionist moves. The result - dancing triumphs!

Number 1) Do What You Love
Sofie seems very happy to be doing what she loves with Matt. This goes hand-in-hand with the philosophy she often preaches in her interviews - find a job that consists in doing what you love and surround yourself with like minded people!

And what is your favorite scene in the video? Let us know in the comments!

I'm Miss Gossip, as always thanks for watching and don`t forget to put a like, subscribe and share this video with family and friends!

#Born2BeViral #SofieDossi #7Rings
- - -

The Show Must Be Go

Song by Kevin MacLeod (incompetech.com)
Licensed under Creative Commons: By Attribution 3.0
creativecommons.org/licenses/by/3.0/
🤸 Sofie Dossi 7 RINGS Top 9 Things YOU MISSED! 🤸 Video Statistics
🤸 Sofie Dossi 7 RINGS Top 9 Things YOU MISSED! 🤸 Reviews
Koyel Maiti
04 September 2019
She is my favourite😍😍😍😍😍😍😍😍😍😍😍😍😍
Ajar Waqas
11 August 2019
Emilie eleonore
25 July 2019
I bet everyone notice that 😂😊
Payoneer
24 October 2019
Exclusive Promo! Payoneer is an online payment platform that lets you transfer money from any corner of the world! Sign Up an Earn $25 for free by joining Payoneer click here!
A& J channel
14 July 2019
its because she does not have a spine
Zulal Islamoglu
08 July 2019
I didn't missed any of these neither did most of the other ppl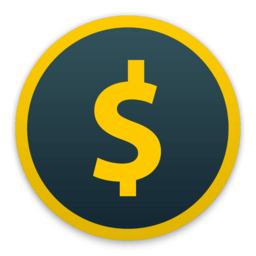 Honeyminer
24 October 2019
Start mining cryptocurrency right now, for free. Honeyminer makes mining and earning money simple for anyone with a computer. Start Earning Now!
Selina Ramos
16 June 2019
I know all of this things
Sanad al omiri
10 June 2019
Its ok if u dont tell bad things about youtubers so ill give u a like and subcribe and share it
Pearl Buck
10 June 2019
You cannot make yourself feel something you do not feel, but you can make yourself do right in spite of your feelings.
Jay Kebulan
07 June 2019
my stister nyionna can do everything sofie can and she is only 5 years old
Zollain lavien
02 June 2019
this is fake i hate you i love sofie dossi
Daphney Cirus élève
10 May 2019
Chuck Norris
24 October 2019
Well it's-a one for the money, two for the show, three to get ready and BAM!! Chuck Norris.
Oliver K
01 May 2019
🤸 Sofie Dossi 7 RINGS Top 9 Things YOU MISSED! 🤸 Wiki

A cartwheel is a sideways rotary movement of the body. It is performed by bringing the hands to the floor one at a time while the body inverts. The legs travel over the body trunk while one or both hands are on the floor, and then the feet return to the floor one at a time, ending with the athlete standing upright. It is performed in a variety of athletic activities, including performance dance and some types of Indian dance, in gymnastics and cheer, and in the martial arts of capoeira. It is ca...
🤸 Sofie Dossi 7 RINGS Top 9 Things YOU MISSED! 🤸 Images



🤸 Sofie Dossi 7 RINGS Top 9 Things YOU MISSED! 🤸 Like Videos