'Adore You' official video coming Dec 6

In all the seas, in all the world, there has never been a land quite like the isle of Eroda.

Shaped unmistakably like a frown, it is home to all but forgotten fishing village that has had perpetual cloud cover for as long as anyone can remember.

An isle where some still believe that it's bad luck to mention a pig in a fisherman's pub. 

where seeing a minster in the morning, meant you should go home immediately.

Some fishermen still wore a single gold earring for luck, some say it's to pay to have your body buried if you die in a strange port.

It was also frowned upon to be caught whistling in the wind, in fear you might turn a gust into a gale.

And if ever you leave Eroda, avoid doing so on odd numbered days…

everyone was always frowning anyway. Which they referred to as Resting Fish Face. 

But then…well something peculiar happened…or I mean…someone peculiar happened.
The Boy was... peculiar... from the moment he entered the world.
No one ever meant to be mean towards him, but in a town grown used to way things were, no one knew what to do with something... different.
They did their very best to ignore it... hoping it would go away... and eventually so did The Boy.
He had lost his smile and without it the world grew darker, the wind colder, and the ocean more violent.
The Boy was not alone in his melancholy.

He wondered what could bring despair to something so beautiful.

He tried to ignore the fish, but loneliness is an ocean full of travelers trying to find their place in the world.

But without friendship, we are all lost and left with no hope, no home, no harbor. 

He wondered what cruel twist of fate brought them together, and if fate was indeed involved, what did she have in store.

Pre-order Harry Styles' new album 'Fine Line' now: HStyles.lnk.to/FineLinePSPAAY

HARRY STYLES. LOVE ON TOUR. 2020.
hstyles.co.uk/tour

Follow Harry Styles:
Facebook: HarryStyles.lnk.to/followFI
Instagram: HarryStyles.lnk.to/followII
Twitter: HarryStyles.lnk.to/followTI
Website: HarryStyles.lnk.to/followWI
Spotify: HarryStyles.lnk.to/followSI
YouTube: HarryStyles.lnk.to/subscribeYD

#HarryStyles #AdoreYou #FineLine
Harry Styles - 'Adore You' Official Video Trailer (Eroda) Video Statistics
Harry Styles - 'Adore You' Official Video Trailer (Eroda) Reviews
Harumi Jaramillo
10 December 2019
la rosaía es la que narra? :0
Denise D. Dominguez Quintas
10 December 2019
Majito Ksillas
10 December 2019
Payoneer
10 December 2019
Exclusive Promo! Payoneer is an online payment platform that lets you transfer money from any corner of the world! Sign Up an Earn $25 for free by joining Payoneer click here!
Joselin Hernández
10 December 2019
Danesh Angadi
10 December 2019
Spell back ERODA u will get ADORE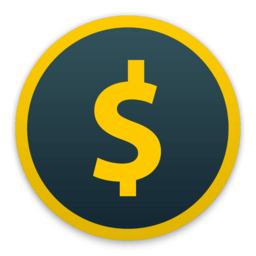 Honeyminer
10 December 2019
Start mining cryptocurrency right now, for free. Honeyminer makes mining and earning money simple for anyone with a computer. Start Earning Now!
Bop god
10 December 2019
Bruh I thought this shit was gonna be another Internet ARG, nah it was promotion for a fucking 1D song
Natalia Nieto torres
09 December 2019
The girl talking sounds like ROSALIA speaking in English
Peter Berger
09 December 2019
The past is malleable and flexible, changing as our recollection interprets and re-explains what has happened.
LESLIE CHAVEZ
09 December 2019
I have a feeling that song is golden 👀
Kasai 1990
09 December 2019
Jajajaja that video is so crazy, I love it.
The Snowflake Diaries
09 December 2019
harry declined the little mermaid cause he already had his fish 🥺
Chuck Norris
10 December 2019
Chuck Norris once beat Bobby Fischer at chess in a single move. That move was a roundhouse kick. That's why Fisher went crazy and died at the same age as the squares on a chessboard.
Rafaele Ribeiro
09 December 2019
Rescue your fish in Brazil, she is waitting in Recife. It's not aboult me. She doesn't use any kind of technology. And you'll find your belly.
Harry Styles - 'Adore You' Official Video Trailer (Eroda) Images



Harry Styles - 'Adore You' Official Video Trailer (Eroda) Like Videos