Health and Fitness have long been at the top of my priority list. And each year I make new resolutions to improve my overall health. I'm using my bullet journal to help me reach my goals, keep myself motivated, and track my progress.

These are my health and fitness bullet journal pages for 2019.

NOTICE/DISCLAIMER: I am not certified in fitness or nutrition; I am not a doctor, and I have zero schooling in these fields. Over the years I have tried different things, spoken with professionals and doctors alike, and found workouts and nutrition plans that work for me and my body! This does not mean that these things will work for you. Please consult your doctor before making any major lifestyle changes.

NOTICE/DISCLAIMER: In this video, you will see my goal weight range and it may seem very low. Please be considerate and listen to the facts before making assumptions. I am 4'10" tall. For my height, every weight range you see in this video is completely healthy. Again, I have spoken with my physician who has cleared me and said this is reasonable for my body.

This is not to promote unhealthy weight or eating disorders. I am a healthy adult who eats generously, works out moderately, and likes to keep my body healthy. I recommend checking with your doctor to find a suitable weight for your height and frame.


SUPPLIES USED:

• Large Nuuna Notebook: amzn.to/2qdZxOt
• White Uniball Signo: amzn.to/2CQcvsJ
• Faber-Castell Pitt Artist Pens: amzn.to/2BG5GIe
• Ecoline Brush Pens: amzn.to/2RAiPfS
• Ecoline Liquid Watercolor: amzn.to/2LW26yE

[affilaite links]

MY CREATIVE COURSES:

• thepetiteplanner.teachable.com/
•Use code: YOUTUBE15 for 15% Off Enrollment to Any Course

FOLLOW ME:

•Blog: thepetiteplanner.com
•Facebook: facebook.com/thepetiteplannerblog
•Instagram: instagram.com/the.petite.planner
•Pinterest: pinterest.com/petitepl

MUSIC CREDIT
Buddha by Kontekst soundcloud.com/kontekstmusic
Creative Commons — Attribution 3.0 Unported— CC BY 3.0
2019 Health & Fitness Bullet Journal Pages Video Statistics
2019 Health & Fitness Bullet Journal Pages Reviews
Crystal Firefly
27 April 2019
I love the spreads! I am preparing my post delivery recovery journal now and this inspires me to get healthy and lose weight post baby. Shame to the lady who could not be happy for you wanting to be healthy. Sounds like a body positive "trigger." 😕
Mackarel
20 April 2019
I too am short, 5'1 (155cm) and I'm kind of overweight, weighing in a 62kg (136lbs) at the moment.. I had a phase of overeating and gained 10kg within a few months and I'm now trying to lose it. And it REALLY annoys me, when I tell people I'm trying to lose weight and they're like "whyy???", so I tell them how much I weigh and they're like "But I weigh 65kg, are you calling me fat???" Like, don't they understand thst there's a huge height difference... they're 175cm (5'9) tall, I'm 155cm (5'1) and we weigh the same. SMH everytime.
Kirston Tozer
06 April 2019
Hi i can't believe that people would comment on content, everyone is different we are all individuals and what's good for you may not be right for somebody else, your only showing people idea's for journaling your not saying you must do this or that. I don't understand why people can't see that really strange we are all responsible for our own lives only we can make decisions about how we do things. Sorry to hear that that people would criticise you, I think you channel is brilliant it's helped me to set up my first ever journal I have taken a lot of your layouts for my journal but put my own content into the layout, so thank you for all your help keep up the good work I'll be following you all the time now. 🙏👌🕉☯️☮🙏
Payoneer
24 August 2019
Exclusive Promo! Payoneer is an online payment platform that lets you transfer money from any corner of the world! Sign Up an Earn $25 for free by joining Payoneer click here!
Haley Guilkey
28 March 2019
I am sorry you feel the need to explain so many times about your weight. I am watching your channel for the first time with this one. The thing that brought me here is I started bullet journaling and am looking for inspiration on fitness pages with my own goals in mind! Thank you for the wonderful ideas.
Morukhu tshepo
16 March 2019
I tried Flat Belly fix it works https://tinyurl.com/y6xjk95m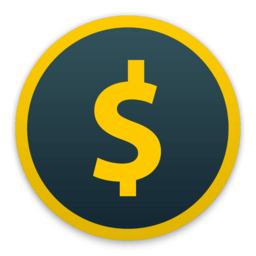 Honeyminer
24 August 2019
Start mining cryptocurrency right now, for free. Honeyminer makes mining and earning money simple for anyone with a computer. Start Earning Now!
OBSERVADOS WEB RUIZA
11 March 2019
very intresante I will complete it with what I do to be well http://bit.ly/2Uwv5fR
Maria Perez
21 February 2019
Thank you for being transparent!!! Don't let those negative people get you down or stop you from being transparent. Keep being yourself and love your channel 💕
Robert Stevenson
21 February 2019
To be what we are, and to become what we are capable of becoming, is the only end of life.
Nick Stahl
30 January 2019
Amy Willoughby
24 January 2019
That person must not know that when you are shorter, you have to weigh less to be at a healthy weight compared to someone really tall, or everyone who was 4' ft. would be extremely overweight and really tall people who are 6' ft would be really skinny, which both are an unhealthy weight for their height. My healthy weight is 150 lbs, and I am 5'4" my mom is 5' ft and her healthy weight is 120 lbs. People need to read the facts before saying mean things. Wishing you the best on your weight loss journey.
DeSabber
21 January 2019
Love the video. Very handy trackers! These go perfectly with my sports trackers!
Chuck Norris
24 August 2019
There was never anything wrong with Achilles' heel until he got mad and decided to kick Chuck Norris.
Lovelyprincess 321
15 January 2019
I'm 4'9 and I can relate to everything you're saying my weight has fluctuated from 85-130 basically because of the bs that people say I'm currently at 110 and going to the gym (where the comments begin) I no longer care about my weight I'm only looking to feel better and look better. Do you girl there will always be someone with something to say!
2019 Health & Fitness Bullet Journal Pages Wiki

2019 (MMXIX) is the current year, and is a common year starting on Tuesday of the Gregorian calendar, the 2019th year of the Common Era (CE) and Anno Domini (AD) designations, the 19th year of the 3rd millennium, the 19th year of the 21st century, and the 10th and last year of the 2010s decade. 2019 has been assigned as International Year of the Periodic Table of Chemical Elements by the United Nations General Assembly given that it coincides with the 150th anniversary of its creation by Dmi... health, goal setting, weight tracker, bullet journal, bujo, bullet journal health pages, weight loss tracker,
2019 Health & Fitness Bullet Journal Pages Images



2019 Health & Fitness Bullet Journal Pages Like Videos