What's the best piece of advice India.Arie ever received? Where does she feel most at home? If she had one question for God, what would be it be? (Hint: She has two!) Get the answers to these questions and more in a new round of Soul to Soul. For more on #supersoulsunday, visit WatchOWN.tv/SSS

Find OWN on TV at oprah.com/FindOWN

#OWNTV #SuperSoulSunday #Oprahwinfrey
SUBSCRIBE: bit.ly/1vqD1PN

Download the Watch OWN App: bit.ly/2hr1nX2

"SuperSoul Sunday" is a two-time Emmy award-winning series that delivers a thought-provoking, eye-opening and inspiring block of programming designed to help viewers awaken to their best selves and discover a deeper connection to the world around them. The series features exclusive interviews and all-new conversations between Oprah Winfrey and top thinkers, authors, filmmakers and spiritual leaders. Exploring themes and issues including happiness, personal fulfillment, wellness, spirituality and conscious living. "SuperSoul Sunday" presents an array of perspectives on what it means to be alive in today's world.

About OWN:
Oprah Winfrey Network is the first and only network named for, and inspired by, a single iconic leader. Oprah Winfrey's heart and creative instincts inform the brand -- and the magnetism of the channel.

Winfrey provides leadership in programming and attracts superstar talent to join her in primetime, building a global community of like-minded viewers and leading that community to connect on social media and beyond. OWN is a singular destination on cable. Depth with edge. Heart. Star power. Connection. And endless possibilities.

Discover OWN TV:
Find OWN on your TV!: bit.ly/1wJ0ugI
Our Fantastic Lineup: bit.ly/1qMi2jE

Connect with OWN Online:
Visit the OWN WEBSITE: bit.ly/1qMi2jE
Like OWN on FACEBOOK: on.fb.me/1AXYujp
Follow OWN on TWITTER: bit.ly/1sJin8Y
Follow OWN on INSTAGRAM: bit.ly/LnqzMz
Follow OWN on PINTEREST: bit.ly/2dvfPeN

India.Arie and Oprah Go Soul to Soul | SuperSoul Sunday | Oprah Winfrey Network
youtube.com/user/OWN
India.Arie and Oprah Go Soul to Soul | SuperSoul Sunday | Oprah Winfrey Network Video Statistics
India.Arie and Oprah Go Soul to Soul | SuperSoul Sunday | Oprah Winfrey Network Reviews
Jivan Navij
30 July 2019
Show me what to do that your will is done through me.
Xion with an X World
17 July 2019
I loveeeee her!!!!her answers are mines.. Wow I am becoming
C Yahlove
28 June 2019
I hope David Banner is her husband! She seems like a beautiful soul, inside and out! 🥰
Payoneer
23 September 2019
Exclusive Promo! Payoneer is an online payment platform that lets you transfer money from any corner of the world! Sign Up an Earn $25 for free by joining Payoneer click here!
L G
05 June 2019
Telling the Truth is being unapologetically yourself. Are you going to compromise or sacrifice yourself/your happiness/your joy for others to have theirs?!?!
Mr. U Drake Graham
29 May 2019
It's crazy how much the soul resonates ... powerful .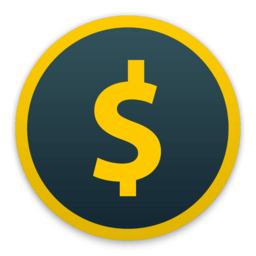 Honeyminer
23 September 2019
Start mining cryptocurrency right now, for free. Honeyminer makes mining and earning money simple for anyone with a computer. Start Earning Now!
NL Mhlongo
17 July 2019
Her energy carries through in her music. I feel lighter when I listen to India Arie music. She reminds me that I am light.
Butterfly
26 May 2019
🌬🦋🦋🦋🦋🦋🦋🦋🦋🦋🦋🦋🦋 show me what to do when your will is through me... teaches with intention I believe in God
William Shakespeare
26 May 2019
Be great in act, as you have been in thought.
AnkhGirl2
26 May 2019
Loved this beautiful lady since "Video" I hope she meets her twin flame soon, she really deserves to.
Tanika Nakeya Lewis
25 May 2019
God is: good or evil, not only one of each, but all inclusive of either.
Kellhy Moabe
24 May 2019
Chuck Norris
23 September 2019
How many push-ups can Chuck Norris do? All of them.
WaShawn Bryant
24 May 2019
She looked inside my soul & read it out loud...
India.Arie and Oprah Go Soul to Soul | SuperSoul Sunday | Oprah Winfrey Network Wiki

India Arie Simpson (born October 3, 1975), also known as India.Arie (sometimes styled as india.arie), is an American singer and songwriter. She has sold over 3.3 million records in the US and 10 million worldwide. She has won four Grammy Awards from her 21 nominations, including Best R&B Album.. oprah winfrey, oprah winfrey network, spiritual roots, own, India Arie, identity, grammy award winning, inspirational, spiritual, India.Arie, super soul sunday, singer, oprah, own network, part 2, part II, new album, music, female artist, female singer, daytime, self-help, realization, happiness, fulfillment, spirituality, conscious living, #supersoulsunday, SuperSoul Sessions, SuperSoul Sunday, super soul sundays, oprah super soul sunday, brene brown, Religion, God, Faith,
India.Arie and Oprah Go Soul to Soul | SuperSoul Sunday | Oprah Winfrey Network Images



India.Arie and Oprah Go Soul to Soul | SuperSoul Sunday | Oprah Winfrey Network Like Videos