Earn your subscription? → bit.ly/Subscribe2SED
Objectivity Vid ►► youtu.be/yvhLBzsDwSQ
Joe's IOTBS Vid ►► youtu.be/Qr28zMXQ3bU ⇊ Click below for more links! ⇊

Brady's Objectivity Video:
youtube.com/watch?v=yvhLBzsDwSQ
Joe Hanson's video on "It's Okay To Be Smart"
youtube.com/watch?v=Qr28zMXQ3bU

~~~~~~~~~~~~~~~~~~~~~~~~~~~~
A HUGE thank you to Andrea Mosie - Lab Manager
(You're one of my favorite people Andrea...you made a lasting impression!)

Also thank you to:
Ryan Zeigler (Apollo Sample Curator), and
Curators:
Charis Hall Krysher
Judy Allton
Linda Watts
Carla Gonzalez

A personal thank you to Gordon for setting this up.

Checkout this picture of Curation back in the day:
curator.jsc.nasa.gov/lunar/lun-fac.cfm
nasa.gov/mediacast/meet-the-women-of-curation

GET SMARTER SECTION
CATALOG OF APOLLO LUNAR SURFACE GEOLOGICAL SAMPLING TOOLS AND CONTAINERS
curator.jsc.nasa.gov/lunar/catalogs/other/jsc23454toolcatalog.pdf

Armstrong discusses sample boxes
dvidshub.net/video/160929/apollo11-dlclip16

Photo index:
curator.jsc.nasa.gov/lunar/samplecatalog/photoinfo.cfm?photo=S74-15096

Vacuum processing facility
ntrs.nasa.gov/archive/nasa/casi.ntrs.nasa.gov/19760023161.pdf

~~~~~~~~~~~~~~~~~~~~~~~~~~~~
Tweet Ideas to me at:
twitter.com/smartereveryday

Smarter Every Day on Facebook
facebook.com/SmarterEveryDay

Smarter Every Day on Patreon
patreon.com/smartereveryday

Smarter Every Day On Instagram
instagram.com/smartereveryday

Smarter Every Day SubReddit
reddit.com/r/smartereveryday

Ambiance, audio and musicy things by: Gordon McGladdery
ashellinthepit.com/
ashellinthepit.bandcamp.com/

If you feel like this video was worth your time and added value to your life, please SHARE THE VIDEO!

If you REALLY liked it, feel free to pitch a few dollars Smarter Every Day by becoming a Patron.
patreon.com/smartereveryday

Warm Regards,

Destin
Where does NASA keep the Moon Rocks? - Smarter Every Day 220 Video Statistics
Where does NASA keep the Moon Rocks? - Smarter Every Day 220 Reviews
Addicz2
24 October 2019
They build a room for 'moon rocks'. So when people ask where is the rock. They can show it to the world. Very far insight indeed.
ColdPhoenix94
23 October 2019
So basically they can put the pieces together, then ship it back to the moon and place them in their initial places with the same orientation as they were.
Anders Ekengren
23 October 2019
have they compared these moonrock samples with the Russians ?
Payoneer
24 October 2019
Exclusive Promo! Payoneer is an online payment platform that lets you transfer money from any corner of the world! Sign Up an Earn $25 for free by joining Payoneer click here!
The1stFishBone
22 October 2019
Why are they stored in Nitrogen instead of Argon? Was it impossible to separate Argon in the 70s or something?
Raymond Stemmer
20 October 2019
I keep my rocks down my pants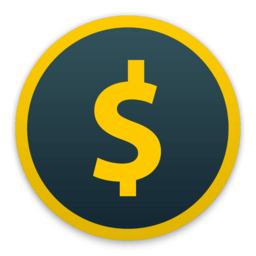 Honeyminer
24 October 2019
Start mining cryptocurrency right now, for free. Honeyminer makes mining and earning money simple for anyone with a computer. Start Earning Now!
Supriadi kartadarma
19 October 2019
Yep those rock are from desert..
Adil Hanif
18 October 2019
Lou Holtz
18 October 2019
I can't believe that God put us on this earth to be ordinary.
Kaleidoscope dct
18 October 2019
I have to evolve my Nidorino. Now I know where to go. Thanks Youtube
LegoLord.
16 October 2019
NASA is nothing but lies.
John paul Lazaro
16 October 2019
what if someone farted inside the room
Chuck Norris
24 October 2019
If paper beats rock, rock beats scissors, and scissors beats paper, what beats all 3 at the same time? Answer: Chuck Norris.
Trav Birck
16 October 2019
This is maybe my favorite. I m a soapstone carver. Most of my rocks are 5-750 pounds to start. My carvings are 6- .25#. I love how they catalog the slices and pieces. Stellar work
Where does NASA keep the Moon Rocks? - Smarter Every Day 220 Wiki

Where may refer to: Where?, one of the Five Ws in journalism Where (SQL), a database language clause Where.com, a provider of location-based applications via mobile phones Where (magazine), a series of magazines for tourists .
Where does NASA keep the Moon Rocks? - Smarter Every Day 220 Images



Where does NASA keep the Moon Rocks? - Smarter Every Day 220 Like Videos