Jim Cramer sits down with the head of Bank of America's digital banking unit to get an inside look into where one of the largest banks in the country sees mobile banking headed.
» Subscribe to CNBC: cnb.cx/SubscribeCNBC
» Watch more Mad Money here: bit.ly/WatchMadMoney
» Read more about Bank of America here: cnb.cx/2FT8lhT
"Mad Money" takes viewers inside the mind of one of Wall Street's most respected and successful money managers. Jim Cramer is your personal guide through the confusing jungle of Wall Street investing, navigating through both opportunities and pitfalls with one goal in mind -- to try to help you make money.

About CNBC: From 'Wall Street' to 'Main Street' to award winning original documentaries and Reality TV series, CNBC has you covered. Experience special sneak peeks of your favorite shows, exclusive video and more.

Get More Mad Money!
Read the latest news: madmoney.cnbc.com
Watch full episodes: bit.ly/MadMoneyEpisodes
Follow Mad Money on Twitter: bit.ly/MadMoneyTwitter
Like Mad Money on Facebook: bit.ly/LikeMadMoney
Follow Cramer on Twitter: bit.ly/FollowCramer

Connect with CNBC News Online!
Visit CNBC.com: cnbc.com/
Find CNBC News on Facebook: cnb.cx/LikeCNBC
Follow CNBC News on Twitter: cnb.cx/FollowCNBC
Follow CNBC News on Google+: cnb.cx/PlusCNBC
Follow CNBC News on Instagram: cnb.cx/InstagramCNBC

Bank of America Head of Digital Banking: Moving to Mobile | Mad Money | CNBC

The rise of digital peer-to-peer payment services in the banking world is paving the way to a new, cashless reality, Bank of America's Head of Digital Banking, Michelle Moore, told CNBC.

"We would like to get cash out of the system," Moore said in an interview with "Mad Money" host Jim Cramer. "It needs to be about security [and] ease."

Bank of America is a leader in mobile and online banking, with 33 million digital customers including over 21 million mobile banking app users.

Moore told Cramer that Bank of America saw 1.4 billion mobile logins just in the first quarter, which amounts to about 100 million logins a week.

"The secret is understanding what our customers want," Moore said. "We listen to them and we give them what they want, not what we want."

With 16 million U.S. households now using some type of voice-activated device, Moore's department has turned its focus to voice, developing its own artificial-intelligence-enabled assistant called Erica.

"We have 65 million customers," Moore said. "How do we help them live their daily lives, give them information about bills [that] are coming due or how to better improve your FICO score?"

A play on its namesake — the last five letters of Bank of America — Erica was rolled out in 2016. Today, the assistant can interact via voice and text message to help customers with specific financial needs, Moore said.

Creating one large, easy-to-use payment ecosystem seems to be item one on Moore's agenda. While she maintained that "nothing can replace the human interaction" at a bank branch, she acknowledged that services like digital mortgage applications are becoming essential for Bank of America's changing customer base.

Bank of America has spent $1 billion on building out digital banking service like these in the last six years. The effort has resulted in products like the digital mortgage app, which takes roughly 20 minutes and cuts a process that once took months down to a matter of days.

"The world is moving to mobile," Moore told Cramer. "I have a fabulous group of technology partners, and together, we build everything that you see that comes out in the mobile app. My angle is all about the client experience. How easy is it to use? Big buttons, beautiful design. Is it so intuitive that anyone can use it?"
Bank of America Head of Digital Banking: Moving to Mobile | Mad Money | CNBC Video Statistics
Bank of America Head of Digital Banking: Moving to Mobile | Mad Money | CNBC Reviews
Payoneer
23 September 2019
Exclusive Promo! Payoneer is an online payment platform that lets you transfer money from any corner of the world! Sign Up an Earn $25 for free by joining Payoneer click here!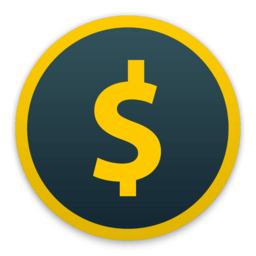 Honeyminer
23 September 2019
Start mining cryptocurrency right now, for free. Honeyminer makes mining and earning money simple for anyone with a computer. Start Earning Now!
Seneca
01 January 1970
Consult your friend on all things, especially on those which respect yourself. His counsel may then be useful where your own self-love might impair your judgement.
Chuck Norris
23 September 2019
Chuck Norris is a PhD in Pain. However, his advances in the field of Pleasure have earned him a Nobel Prize.
Bank of America Head of Digital Banking: Moving to Mobile | Mad Money | CNBC Wiki

A bank is a financial institution that accepts deposits from the public and creates credit. Lending activities can be performed either directly or indirectly through capital markets. Due to their importance in the financial stability of a country, banks are highly regulated in most countries. Most nations have institutionalized a system known as fractional reserve banking under which banks hold liquid assets equal to only a portion of their current liabilities. In addition to other regulations i... CNBC, business news, finance, news channel, news station, breaking news, us news, world news, cable, cable news, finance news, money, money tips mad money (tv program), Jim Cramer, stock advice, Jim Cramer interview, CEO interview, interview, mad money interview, stock market, stock performance, market news, stock picks, digital banking, bank of america, bank of america ceo, bank of america stocks, bank stocks, bank shares, bank of america shares, banking stocks, banks,
Bank of America Head of Digital Banking: Moving to Mobile | Mad Money | CNBC Images



Bank of America Head of Digital Banking: Moving to Mobile | Mad Money | CNBC Like Videos