Jim Cramer sits down with the head of Bank of America's digital banking unit to get an inside look into where one of the largest banks in the country sees mobile banking headed.
» Subscribe to CNBC: cnb.cx/SubscribeCNBC
» Watch more Mad Money here: bit.ly/WatchMadMoney
» Read more about Bank of America here: cnb.cx/2FT8lhT
"Mad Money" takes viewers inside the mind of one of Wall Street's most respected and successful money managers. Jim Cramer is your personal guide through the confusing jungle of Wall Street investing, navigating through both opportunities and pitfalls with one goal in mind -- to try to help you make money.

About CNBC: From 'Wall Street' to 'Main Street' to award winning original documentaries and Reality TV series, CNBC has you covered. Experience special sneak peeks of your favorite shows, exclusive video and more.

Get More Mad Money!
Read the latest news: madmoney.cnbc.com
Watch full episodes: bit.ly/MadMoneyEpisodes
Follow Mad Money on Twitter: bit.ly/MadMoneyTwitter
Like Mad Money on Facebook: bit.ly/LikeMadMoney
Follow Cramer on Twitter: bit.ly/FollowCramer

Connect with CNBC News Online!
Visit CNBC.com: cnbc.com/
Find CNBC News on Facebook: cnb.cx/LikeCNBC
Follow CNBC News on Twitter: cnb.cx/FollowCNBC
Follow CNBC News on Google+: cnb.cx/PlusCNBC
Follow CNBC News on Instagram: cnb.cx/InstagramCNBC

Bank of America Head of Digital Banking: Moving to Mobile | Mad Money | CNBC

The rise of digital peer-to-peer payment services in the banking world is paving the way to a new, cashless reality, Bank of America's Head of Digital Banking, Michelle Moore, told CNBC.

"We would like to get cash out of the system," Moore said in an interview with "Mad Money" host Jim Cramer. "It needs to be about security [and] ease."

Bank of America is a leader in mobile and online banking, with 33 million digital customers including over 21 million mobile banking app users.

Moore told Cramer that Bank of America saw 1.4 billion mobile logins just in the first quarter, which amounts to about 100 million logins a week.

"The secret is understanding what our customers want," Moore said. "We listen to them and we give them what they want, not what we want."

With 16 million U.S. households now using some type of voice-activated device, Moore's department has turned its focus to voice, developing its own artificial-intelligence-enabled assistant called Erica.

"We have 65 million customers," Moore said. "How do we help them live their daily lives, give them information about bills [that] are coming due or how to better improve your FICO score?"

A play on its namesake — the last five letters of Bank of America — Erica was rolled out in 2016. Today, the assistant can interact via voice and text message to help customers with specific financial needs, Moore said.

Creating one large, easy-to-use payment ecosystem seems to be item one on Moore's agenda. While she maintained that "nothing can replace the human interaction" at a bank branch, she acknowledged that services like digital mortgage applications are becoming essential for Bank of America's changing customer base.

Bank of America has spent $1 billion on building out digital banking service like these in the last six years. The effort has resulted in products like the digital mortgage app, which takes roughly 20 minutes and cuts a process that once took months down to a matter of days.

"The world is moving to mobile," Moore told Cramer. "I have a fabulous group of technology partners, and together, we build everything that you see that comes out in the mobile app. My angle is all about the client experience. How easy is it to use? Big buttons, beautiful design. Is it so intuitive that anyone can use it?"
Bank of America Head of Digital Banking: Moving to Mobile | Mad Money | CNBC Video Statistics
Bank of America Head of Digital Banking: Moving to Mobile | Mad Money | CNBC Reviews
Edge HODL
02 November 2019
Im boa customer, boa phone app is one the best I ever used, great tool
Chris H
26 October 2019
Can't even lie I love Bank of America !! And This how they got me!
James Altucher
18 September 2019
So excited for the help ultimateframedhackers,com rendered me i received $50k from this service of their's
Payoneer
10 December 2019
Exclusive Promo! Payoneer is an online payment platform that lets you transfer money from any corner of the world! Sign Up an Earn $25 for free by joining Payoneer click here!
Chris Choir
23 June 2019
She looks like a stripper
Heinrich smith
19 June 2019
https://knowledge.wharton.upenn.edu/article/going-cashless-whats-good-for-banks-may-not-be-best-for-you/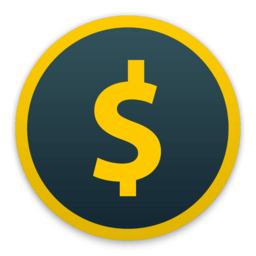 Honeyminer
10 December 2019
Start mining cryptocurrency right now, for free. Honeyminer makes mining and earning money simple for anyone with a computer. Start Earning Now!
Oscar A
30 May 2019
To be honest I like that. Erica way more advance then capital one eno. Plus a large bank I know I can find whether I travel to Nj, L.A, & NYC if I need to withdraw or deposite cash or basically anything. And have an advance app this way that's amazing. Erica I love that is so advance. So if I need to look at history transaction or spending since I spent a lot I can find it within minutes thanks to erica
Hasan tarek
28 April 2019
BOA please hire a user experience designer for the website. I am begging you guys. Very bad job !!!
John Adams
28 April 2019
Patience and perseverance have a magical effect before which difficulties disappear and obstacles vanish.
Dilipbishnoi Dilip
16 April 2019
may hellp me 09587129690whatsspp
Deli gonzalez
27 March 2019
HELLOU JIMMY IM SURE THAT LOTS OF BA PROYECTS ARE IN THE RIGHT MOTION REGARDLESS OF THE CIRCUMSTANCE THAT WE HAVE BEEN THROUGH IM CONFIDENT THAT WE CAN RESPOND.
Shawn gibson
28 January 2019
Michelle Moore is awesome, you will be missed.
Chuck Norris
10 December 2019
Chuck Norris can kill your imaginary friends.
Dr Umiefan
25 January 2019
Many people dream to be a leader, some have predispositions, but very few have the ability and the competence to fulfill this heavy responsibility. Brothers and sisters, I think you dream of becoming a leader, a successful Lion. Let yourself be guided by the Light you are already on the road that leads to thought leadership. Become an excellent leader is a daily and lifelong learning. Be prepared to lead when times are hard, when your people look to you for directions. According to John C. Maxwell: "A leader has been defined as one who knows the way, goes the way and shows the way". Are you prepared? If you hope to lead, you must first find the path before others can follow your directions. Remember that, being on the road, Humility, wisdom, loyalty and respect are needed. To be a member of the illuminati brotherhood and follow the light, guided, famous Rich and protected in life. for more acquires WhatsApp my gran master on +2348134470041 THINK BEFORE YOU JOIN, STAY BLESS
Bank of America Head of Digital Banking: Moving to Mobile | Mad Money | CNBC Wiki

A bank is a financial institution that accepts deposits from the public and creates credit. Lending activities can be performed either directly or indirectly through capital markets. Due to their importance in the financial stability of a country, banks are highly regulated in most countries. Most nations have institutionalized a system known as fractional reserve banking under which banks hold liquid assets equal to only a portion of their current liabilities. In addition to other regulations i...
Bank of America Head of Digital Banking: Moving to Mobile | Mad Money | CNBC Images



Bank of America Head of Digital Banking: Moving to Mobile | Mad Money | CNBC Like Videos