Best Compression Packing Cubes Set on Amazon | TRIPPED Travel Gear

---------------

TRIPPED TRAVEL GEAR:
Products made by Tim and Fin. High quality travel gear without the name brand price.

TRIPPED Packing Cubes: bit.ly/trippedcompressionpackingcubes

TRIPPED Backpack: bit.ly/traveldaybag

-----------------

VISIT OUR WEBSITES:

Tim + Fin Travel Blog
timandfintravel.com

Tripped Travel Gear
trippedtravelgear.com

----------------

MAKE VIDEOS LIKE US:

Fin takes you behind the scenes to edit (and get 50% off):
bit.ly/imovieecourse

The music we used in this episode. Try free for 30 days:
bit.ly/timfinepidemic

-----------------

SOCIAL:
INSTAGRAM: bit.ly/timfininsta
FACEBOOK: bit.ly/timfinfb
EMAIL: [email protected]

----------------

Throughout a year of travel, compression cubes kept things organized and the situation more manageable. Think of them as dresser drawers for your backpack. You can separate shirts and pants and they get less wrinkled when they aren't just thrown haphazardly in the backpack.

Product Description:

EASY TO USE! Durable double zipper compression system removes air, compresses clothing, and helps you save space in your luggage so you can always hit carryon size.

TOUGHER THAN THE OTHER GUYS! Smooth rip-stop nylon is ultra lightweight and extra strong. Nylon is water resistant and translucent so that contents are semi-visible and easily identifiable. Zippers work smoothly and snag free.

ARRIVE ORGANIZED AND KEEP YOUR LUGGAGE CARRYON SIZE- This two piece set will help you compress your clothing into less space than you thought possible! Clothes no longer shift in transit. Great way to stay organized for round the world travel, backpacking, camping, hiking, rv, cruise, and holidays.

HOW MUCH DOES THIS SET HOLD? Large bag holds a week worth of shirts/ medium holds a week worth of underwear/socks. Example: Large holds rainjacket, zip hoodie, Longsleeve tshirt, and a cardigan. Medium will hold 5 womens size medium tshirts. Quick Grab Handle for easy carry or to pull out of a packed backpack! Two bag set of Large and Medium. Large Dimensions Zipped/Compressed size: 14x10x1in Expanded Size : 14x10x4in Medium Dimensions Zipped/Compressed size 10x7x1in Expanded Size: 10x7x4in

SATISFACTION GUARANTEED. Never heard of TRIPPED Travel Gear? We're here to put out the best travel accessories possible at a fraction the cost of the competition. Give us a shot- we stand behind everything we make and guarantee you'll love it.

-----------------


ABOUT US:
We're traveling full time, living on our own terms and showing you the up-close-and-personal details of us figuring it out along the way. Sometimes it's about navigating big, life-altering decisions. Sometimes it's about navigating the seemingly lawless free-for-all that is driving in Hanoi. It's moments of triumph and moments of panic. The good, the bad, the ugly – and most importantly, the real and real funny.

We're not here to tell you "how it's done." Just how we've done it. And that whatever it is that's calling you - the way you'll do it is much more attainable than it may seem. We believe the world's a more interesting place when people reject convention in favor of what they actually care about. This is us putting that idea to the test – one budget spreadsheet, RV renovation and mountain-peak drone video at a time.
Best Compression Packing Cubes Set on Amazon | TRIPPED Travel Gear Video Statistics
Best Compression Packing Cubes Set on Amazon | TRIPPED Travel Gear Reviews
Aum Shanti
02 November 2019
What a lovely fun review! You have a great personality and I love that you found a solution to the problems by creating your own impression cubes! Keep reviewing and growing x
P L
30 October 2019
Robert Williamson
06 October 2019
Try Ranger Rolling (or Army Roll) the clothes. Fit in smaller space. Get more in each compression cube.
Payoneer
10 December 2019
Exclusive Promo! Payoneer is an online payment platform that lets you transfer money from any corner of the world! Sign Up an Earn $25 for free by joining Payoneer click here!
Flor Vera
29 September 2019
Hello Tim and Fin, I am looking for compression packing cubes that have a mesh side for easy identification of contents. Light color is good but not enough. If you make them, I know I'll buy. 🌹🌷 just in case you want to know, LeanTravel makes some, but I don't like the oxford material they use.
Carol Trainer
26 September 2019
Wish I saw this before I already ordered!!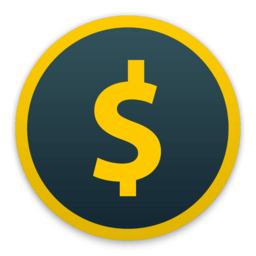 Honeyminer
10 December 2019
Start mining cryptocurrency right now, for free. Honeyminer makes mining and earning money simple for anyone with a computer. Start Earning Now!
Gordana Stefanovic
25 September 2019
10 August 2019
George Matthew Adams
10 August 2019
Each day can be one of triumph if you keep up your interests.
Guess what
10 August 2019
Not being negative at all just observant. All these bags are doing is squeezing down the outside perimeter of the bag. They're still the same height in the middle. Compression bags are a much better option, for me anyways.
Laura Henchman
03 August 2019
Happy to find you! I was ready to purchase more packing cubes from Eagle Creek and saw your bags. Ordered the six piece set and will definitely post a review once I receive and use them. In the mean time, glad to support a business that is hands on from the owners/creators. Well done!
Nevets Notring
18 July 2019
I hate intros, followed by a minute of you on a swing talking shite. gurl.
Chuck Norris
10 December 2019
Chuck Norris does not eat Honey, he eats the bees
Dean Ruggieri
17 July 2019
are the cubes water resistant?
Best Compression Packing Cubes Set on Amazon | TRIPPED Travel Gear Wiki

Best or The Best may refer to: .
Best Compression Packing Cubes Set on Amazon | TRIPPED Travel Gear Images



Best Compression Packing Cubes Set on Amazon | TRIPPED Travel Gear Like Videos