Complete Playlist of Digital marketing course (20 FREE lessons): youtube.com/playlist?list=PLifnQOsGyOSRMYndHku6pNlLYckbBuOGU

Lesson-1: Introduction to Digital Marketing : youtu.be/wfOp0lsCXAY
Who is ankur aggarwal?, meet your trainer: youtu.be/CB4o-hFbWoE
Lesson-2: Digital Marketing Modules: youtu.be/DqKFjgGvbnU
Lesson-3: How to start your blog.(Hosting,Domain name): youtu.be/FgtB4fWIjRE
Lesson-4: Set up your blog like a professional blogger: youtu.be/ZjVoShBahRg
Lesson-5: Driving traffic to your Blog/Website (Various Channels): youtu.be/ZCRNCNDm8MQ
Lesson-6: What is SEO: What is On page SEO and how to write an article: youtu.be/N8DhIndTi6E
Lesson-7: Off-page SEO – What are Backlinks? (My working strategies revealed): youtu.be/QYrupSGZ3B8
Lesson-8: Master the basics of Google Analytics and Google Webmaster: youtu.be/i8EgzE0QU6Y
Lesson-9: Affiliate Marketing (How i make $3-10k/month): youtu.be/SLE72I-2lv8
Lesson-10: How to start Social media marketing – (5 essential working tips for beginners): youtu.be/TzATuJefUkc
Lesson-11: Instagram marketing step-by-step : How to get 10,000 followers in 30 days: youtu.be/7NHOzZyDqDw
Lesson-12: Youtube Marketing explained in 13 minutes (Backed by data):youtu.be/wc0PV2z_04o
Lesson-13: Facebook Ads in 2019 : From Facebook Ads Beginner to EXPERT: youtu.be/x01Xv_Vqxw8
Lesson-14: Google Adwords Fundamentals : How to create your first campaign: youtu.be/fVJ1QS2_K4c
Lesson-15: Content Marketing: Hidden tactics and strategies: youtu.be/thpmu3i1-Kg
Lesson-16: Email Marketing for beginners ($0 to $10,000/month) – Case studies included: youtu.be/IwayrUN9R4A
Lesson-17: Landing page: How to Make a Beautiful landing page : youtu.be/Pk0USzDxfsg
Lesson-18: ORM – What is online reputation management: youtu.be/rtWs2CJ6H90
Lesson-19: Freelancing: How to make money as a freelancer (Tips and tricks): youtu.be/iWR3se1Y1UU
Lesson-20: How to get Digital Marketing job? : youtu.be/um1KoEkjk6I

Follow me on Instagram to join me on Live Sessions for Q/A and doubt removal: bit.ly/2HbZOej
Join 20,000+ other members taking the same course: bit.ly/2FAjvu2
Subscribe to our youtube channel for more free courses (I launch 2 free courses each month): youtube.com/channel/UC-7zF4kZkadrzJIxxEkCsaQ?sub_confirmation=1
Lesson-9: How to start Social media marketing – (5 working tips for beginners) | Ankur Aggarwal Video Statistics
Lesson-9: How to start Social media marketing – (5 working tips for beginners) | Ankur Aggarwal Reviews
Sword of honour
13 September 2019
How to promote my educational page on Facebook.. create a new account or link it to my fb account
Kalyan Murmu
11 September 2019
Hello sir I am new follower by your blog & youtube vedio , My Q is can i use other vedio marketing.
Avi Dandotiya
05 September 2019
Is video ki voice previous videos ke comparison m acchi hai
Payoneer
23 September 2019
Exclusive Promo! Payoneer is an online payment platform that lets you transfer money from any corner of the world! Sign Up an Earn $25 for free by joining Payoneer click here!
Emmy Cena
03 September 2019
your course is giving just an idea about the digi M. can you please teach step by step. i dont think that i can start DM by watching these videos.
Ashfaq Mohammed
27 August 2019
Ankur, good work mate, but you should slow down little bit. Probably 1/2x . Thanks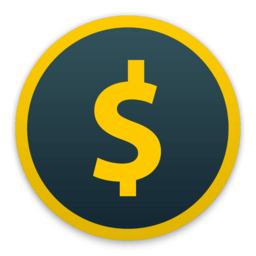 Honeyminer
23 September 2019
Start mining cryptocurrency right now, for free. Honeyminer makes mining and earning money simple for anyone with a computer. Start Earning Now!
Aakash Kumar
18 August 2019
Champa Pal
17 August 2019
You are the best Ankur bhai
Helen Keller
17 August 2019
No pessimist ever discovered the secrets of the stars, or sailed to an uncharted land, or opened a new heaven to the human spirit.
Ashish goswami
16 August 2019
Sir Would you please help me out to learn how to get ads on my YouTube videos.the lesson is really amazing and u r done a wonderful job .
Tapan Halder
09 August 2019
Helpful tips really. Thank you so much.
Vinod Dange
06 August 2019
sir this is part of digital marketing
Chuck Norris
23 September 2019
Chuck Norris got tired of hearing about the internet phenomenon about him. So he recently invented the Chuckroll.
Sanjana Gupta
01 August 2019
Hiii sir i already have a domain and hosting i want to sell clothes online so how can i make a e-commerce website please any e-commerce website u can give help on that
Lesson-9: How to start Social media marketing – (5 working tips for beginners) | Ankur Aggarwal Wiki

Lesson-9: How to start Social media marketing – (5 working tips for beginners) | Ankur Aggarwal video wiki coming soon. Digital Marketing, online marketing, social media marketing, fdmc, social media marketing for beginners, social media marketing course, social media marketing tips, social media marketing tutorial, how to start a social media marketing agency, social media marketing 101, instagram marketing, social media marketing 2019,
Lesson-9: How to start Social media marketing – (5 working tips for beginners) | Ankur Aggarwal Images



Lesson-9: How to start Social media marketing – (5 working tips for beginners) | Ankur Aggarwal Like Videos