Colleene Answers Questions is a new series of videos intended to address both common and directly asked questions from viewers and those who frequent my Keeping the Piece Facebook page. Some questions may come from the comment sections on other videos. If you would like to ask me a question, please comment below or stop by the Facebook and post one there.

Today's question comes from N.W. on YouTube as a private message. She wants to know any tricks I might have for loading magazines. So we'll discuss and demonstrate both single stacks and double stack magazines in this video.

I did make mention of the Maglula Uplula Magazine Speed Loader, which you can view on their website at this link: maglula.com/product-category/pistol-mag-loaders/9-to-45-pistol-loader/

You can also see a great review of this product at this link: youtube.com/watch?v=l3U3OHmGtiY

There is no "stupid" question when it comes to guns, self defense, and concealed carry. Most of the time when a question is asked, there are others wondering about the same exact thing. So, why not let everyone benefit from the answers to your questions. That's what we'll strive to do in this series.

I will only call the person by name if directly asked on YouTube, or if permission is given in email or via phone call/Facebook post. Otherwise, I will use a first name, or no name at all.

Learning to shoot
Learning to shoot a gun
Learning to shoot a handgun
learning to shoot a pistol
how to shoot a gun
shooting accurately
teaching people to shoot handguns
shooting safely and accurately
shooting well
how to shoot well
how to hit the bullseye
carrying concealed
concealed carry
female handgun teacher
female handgun instructor
Colleene Answers Questions
Colleene in Kentucky
Colleene in KY


If you would like to submit a target for analysis or any other mail to be opened on "KTP Mail Call" videos, please send your correspondence to:

Keeping the Piece
5555 Rockwell Road
Winchester, KY 40391



All the music for my videos is royalty free and comes from this website:
incompetech.com/music/royalty-free/
Colleene Answers Questions (Ep. 67): Tricks for Loading Magazines Video Statistics
Colleene Answers Questions (Ep. 67): Tricks for Loading Magazines Reviews
CdLady54 Marengo
06 April 2019
My gun is a M&P 2.0 9m compact. I use the mag uplula loader. My hands don't have the strength, yet! But, I am not giving in, as I love the double stacks. Thank you.
Cc Wynn
05 August 2016
It is the summer of 2016, you're on top of your game, as usual.  But something is missing....the braces.  Hallelujah!  Nice looking results, those pearly whites.   If you have a multi-$$ manicure, does it help to don some gloves before manually reloading those problematic magazines, or wrestling a semi-auto pistol in any case.  Take a look at an empty magazine for a PA-63.  Check that little flag that stands out proud, which operates the slide lock back lever.  I sliced my thumb open one day at the range with that little piece of sheet metal while trying to reload at the lane.  The RO's thought I had shot myself, with all the blood.
Sarah Woodruff
04 August 2016
Thanks for making me feel so much better about myself! ;) I have a really hard time with the P938 mag, and I thought I was just being a wimp. I've considered getting the uplula, just not sure I want to fork over $40 for a one-use tool. A video/review would be great, Colleene
Payoneer
22 November 2019
Exclusive Promo! Payoneer is an online payment platform that lets you transfer money from any corner of the world! Sign Up an Earn $25 for free by joining Payoneer click here!
Sam Hicks
01 August 2016
Upula magazine loaders are worth their weight in Gold. If it were not for them, I might own all revolvers. I have arthritis in hands too.
Moonclipper45
31 July 2016
I like the idea of using the Uplula for long sessions. If I need to do an emergency reload of a magazine, it's nice to know I can do it because I didn't wear my thumbs down to a nub last range session(8-). Hey, I don't want my pals givin' me nicknames like "Thumbkin or Thumbleena...or Nubs...Mommy didn't raise a fool(8-). More seriously...many manufacturers pack a mag loader in the case with a new semi auto pistol. None I ever messed with was very complicated to use...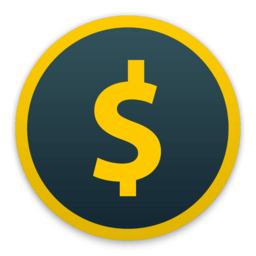 Honeyminer
22 November 2019
Start mining cryptocurrency right now, for free. Honeyminer makes mining and earning money simple for anyone with a computer. Start Earning Now!
Heavylead1961
30 July 2016
great vid! it was a interesting time the other day for me... i was out shooting with a friend, and she loaded my ranch rifle 30 round mag by hand as fast as i loaded one using a speed loader
James Campbell
30 July 2016
Great tips. I confess to using a loader, though. :)
Richard Bach
30 July 2016
Argue for your limitations, and sure enough theyre yours.
4n4
30 July 2016
UpLula for the win! best speed loader out there.
BIG LOU
30 July 2016
MagLula UpLula loader on ebay . Worth its weight in gold. It saved my thumbs.
Seadragontattoo
30 July 2016
I have a Springfield XD9mod2, - 12 round mag double stack (3 of those), and the extended mag is 16 rounds. I have a tough time after I get about 8 loaded. I can do it, and now that the gun is four months old it's gotten easier (about 1000 rounds shot through it), but I need a hard surface for those last few, or I press the butt end of the mag to my diaphragm. I also have pressure sensitive skin (coined by my pediatrician decades ago) that blisters and gets irritated easily. For that reason more than the muscle needed to load the mags at the range, I use an UpLULA. If I don't, the skin on my index finger (that presses against the top flanges on the magazines) is sore and peels the next day. Weird, I know! So for dry firing at home, I load the snaps by hand on the coffee table since I'm not loading as much as I do on the range.
Chuck Norris
22 November 2019
Chuck Norris once beat a ghost to life.
Gone rydin
30 July 2016
I bought my GF an MagLula Uplula magazine loader. Probably the best gift she ever got from me! LOL
Colleene Answers Questions (Ep. 67): Tricks for Loading Magazines Wiki

Colleene Answers Questions (Ep. 67): Tricks for Loading Magazines video wiki coming soon.
Colleene Answers Questions (Ep. 67): Tricks for Loading Magazines Images



Colleene Answers Questions (Ep. 67): Tricks for Loading Magazines Like Videos