Never miss a talk! SUBSCRIBE to the TEDx channel: bit.ly/1FAg8hB

Help us caption and translate this video on Amara.org: amara.org/en/v/BWTt/

Jacob Barnett is an American mathematician and child prodigy. At 8 years old, Jacob began sneaking into the back of college lectures at IUPUI. After being diagnosed with autism since the age of two and placed in his school's special ed. program, Jacob's teachers and doctors were astonished to learn he was able to teach calculus to college students.

At age nine, while playing with shapes, Jacob built a series of mathematical models that expanded Einstein's field of relativity. A professor at Princeton reviewed his work and confirmed that it was groundbreaking and could someday result in a Nobel Prize. At age 10, Jacob was formally accepted to the University as a full-time college student and went straight into a paid research position in the field of condensed matter physics. For his original work in this field, Jacob set a record, becoming the world's youngest astrophysics researcher. His paper was subsequently accepted for publication by Physical Review A, a scientific journal shared on sites such as NASA, the Smithsonian, and Harvard's webpage. Jacob's work aims to help improve the way light travels in technology.

Jacob is also CEO and founder of Wheel LLC, a business he started in his mom's garage, and is in the process of writing a book to help end "math phobia" in his generation.

Jacob's favorite pastime is playing basketball with the kids at his charity, Jacob's Place. It is a place where kids with autism are inspired every day to be their true authentic selves...just like Jacob.

In the spirit of ideas worth spreading, TEDx is a program of local, self-organized events that bring people together to share a TED-like experience. At a TEDx event, TEDTalks video and live speakers combine to spark deep discussion and connection in a small group. These local, self-organized events are branded TEDx, where x = independently organized TED event. The TED Conference provides general guidance for the TEDx program, but individual TEDx events are self-organized.* (*Subject to certain rules and regulations)
Forget what you know | Jacob Barnett | TEDxTeen Video Statistics
Forget what you know | Jacob Barnett | TEDxTeen Reviews
NCPATRIOT
23 September 2019
This kid moves too much. If he was in "regular" school he would have been drugged so he could sit in a desk 6 hours a day and stay "on task". Thank God he escaped that fate.
Spenser J
22 September 2019
Man, this was way back when my family knew him and I was too young to understand how incredibly smart he really is! He surely has come a long way!
Javier navarro
20 September 2019
knowing that his mom lied and abandoned his adoptive sister, I think this dude might be a liar too. It wouldn't surprise me if mommy paid a couple of people to do the work for him.
Payoneer
23 September 2019
Exclusive Promo! Payoneer is an online payment platform that lets you transfer money from any corner of the world! Sign Up an Earn $25 for free by joining Payoneer click here!
Nibelung Valesti
18 September 2019
Yes, but you need some fundamental knowledge to use as building blocks for the said unique thinking. This only works for someone who already has advanced science education.
MibbGibbs
18 September 2019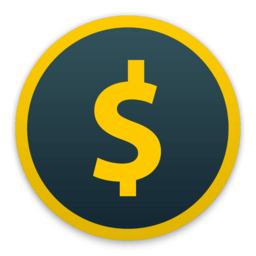 Honeyminer
23 September 2019
Start mining cryptocurrency right now, for free. Honeyminer makes mining and earning money simple for anyone with a computer. Start Earning Now!
TJ
18 September 2019
En plus il supporte Mélenchon et la France insoumise !
Col,zaaka canon
17 September 2019
my little one hi first i love your inocence ok now ,a little lesson define success? then by now you know every word counts, otherwise thanks.
17 September 2019
The greatest thing a man can do in this world is to make the most possible out of the stuff that has been given him. This is success, and there is no other.
Atom X
17 September 2019
He's intelligent, but this is mainly due to his autism and having a large amount of knowledge thrown at him early on. Most 13 year olds aren't at this because 1 ability to recall and memorize and 2 most parents don't give their child resources that are this advanced early on, and 3 most 13 year olds don't really learn on their own. He's an example of what starting early and having a bright mind will get you if you feed if early on, if Einstein had learned from such a young age he would be like this kid.
I'm really tired
16 September 2019
Terrie string art Pehrson
09 September 2019
I WILL NEVER FORGET THIS DYNAMIC LITTLE AMAZING SPIRIT... WOWWW... LOVE THIS LITTLE MAN... YOU GLO BRO
Chuck Norris
23 September 2019
Chuck Norris invented the word 'mortuary' so he would have a place to stack cadavers.
Kim gdrgon
09 September 2019
This kid is mind blowing 🤯 amazing made me feel that I can be anything I want I received a better letter from him than mayby 100 Ted telk and book amazing
Forget what you know | Jacob Barnett | TEDxTeen Wiki

Forget may refer to: Forgetting, an apparent loss or modification of information already encoded and stored in an individual's long term memory. Autism, Mathematics, This Is Teen, ted talk, Jacob Barnett, TEDx, We Are Family Foundation, ted x, tedx, TEDxTeen, tedx talk, New York, ted, Coca-Cola, Gibson Foundation, The Wisdom of Not Knowing, NYC, Think Global School, ted talks, Autistic, tedx talks, HealthCorp,
Forget what you know | Jacob Barnett | TEDxTeen Images



Forget what you know | Jacob Barnett | TEDxTeen Like Videos