This talk was given at a local TEDx event, produced independently of the TED Conferences. Is 26% proficiency in math acceptable to you? That's the question teacher and Synergy Academies Founder Dr. Randy Palisoc asks the TEDxManhattanBeach audience. With only 26% of U.S. twelfth graders proficient in mathematics, Randy shares his solution: teach math as a language. Putting words back into math lessons enables even the youngest school-age minds to grasp complex concepts, such as fractions, that are traditionally thought of as abstract and difficult to understand. In his stunningly simple and effective approach, math no longer creates problems for kids but solves them.

Randy Palisoc is a passionate educator, known for making math easy. A founder of the five-time national award winning Synergy Academies, Randy is proud to identify Synergy as an "in spite of" school. In spite of the fact that its students were disadvantaged and in spite of the fact that it did not have its own facility and had to pack up its classrooms every single week, his school was the first and only elementary school in South Los Angeles to ever win the National Blue Ribbon Award, and was named the #1 Urban Elementary School in America in 2013.

Seeking a broader impact, Randy left Synergy this year to start Ironbox Education. One of the ways he believes we can dramatically improve America's schools is by doing a better job teaching math to our students in a way that makes sense to them. Randy believes implementing a few changes in the way we approach math will give students the confidence and thinking skills to be more competitive in a global economy.

Favorite TED Talk: "My Invention That Made Peace With Lions": Richard Turere

The "Game Changer" he most admires is Steve Jobs, because he had the ability to envision things we did not even know we needed or wanted.


About TEDx, x = independently organized event In the spirit of ideas worth spreading, TEDx is a program of local, self-organized events that bring people together to share a TED-like experience. At a TEDx event, TEDTalks video and live speakers combine to spark deep discussion and connection in a small group. These local, self-organized events are branded TEDx, where x = independently organized TED event. The TED Conference provides general guidance for the TEDx program, but individual TEDx events are self-organized.* (*Subject to certain rules and regulations)
Do you like Math isn't hard, it's a language | Randy Palisoc | TEDxManhattanBeach video? Please share your friends!
Math isn't hard, it's a language | Randy Palisoc | TEDxManhattanBeach Video Statistics
Math isn't hard, it's a language | Randy Palisoc | TEDxManhattanBeach Comments & Reviews
Logan Rains
video: math is languge next video: what if you could trade a paperclip for a house
Forest River
Sure fractions are easy until you have the bigger top (forgot the correct name, yeah its been that long) and have to convert to a decimal and then convert back.
Aniket Gupta
At 3:20 it is actually correct, as if u say 2, then the teacher will automatically say "2 what, apples?" and then u say yes.
Payoneer
Exclusive Promo! Payoneer is an online payment platform that lets you transfer money from any corner of the world! Sign Up an Earn $25 for free by joining Payoneer click here!
BreakingReality
One issue is that the other 74% of people don't master the basics like addition, subsctraction, multiplication, and division. When you add confusing word problems to the mix it makes matters worse. I've started relearning math again at almost 30. I'm proud of myself for taking the time to memorize the simple stuff. For some reason my 6-12 time tables where not as crisp as they could have been. Never was this excited about anything till now. I avoid the things that confused me and get all my info online. It's also a process. Cross referencing wikipedia to see how cool these mathematicians where in their day. Feels like im in college when im just some curious dude soaking up all the info I missed as a kid. I've already made a few presumptions about prime numbers & the pythagorean theorem. What I like the most is I get to use math for my own business and personal projects.
ThatguyRuby
Galileo said "Math is the language of which God spoke to create the universe" didn't he?
Galactic Lava Lamp
I'm really nervous because I'm in 8th grade and I am struggling with math and I'm going to high school soon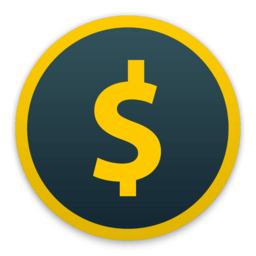 Honeyminer
Start mining cryptocurrency right now, for free. Honeyminer makes mining and earning money simple for anyone with a computer. Start Earning Now!
Wanli Tan
neal cantrell
7:54 you can tell who leases their car.
Sahil Kumar
Theo Pot
If we learn maths in an inhuman way then why some people are experts and not all together?
This Is Who I Am
1 fourth + 1 fourth = 1 half ?
Angelina Cruz
Chuck Norris
Chuck Norris always carries Pepper Spray.......In case he feels like some sweets.
Fujiko Taki
That's how we learned Mathematics in Asia basically.
Sarah
I dropped outta HS in 10th grade and HATED MATH. I didnt understand it and it was difficult. Went back to community college when I was 33 years old. I had a really good professor and passed both algebra1 and algebra2 with an A. Math finally made sense and I was good at it. I believe math is something that anyone can learn and understand but 100% believe its the teacher. If I had my college professor teaching me algebra back in HS I would've done well. I have since obtained my BSN from SDSU and continued taking math classes not because I needed them but because Math is fun!!! If I can do it, you can too🤓
John Everyman
God exists outside space and time. He was and is and will be. God gave Christ to the world of men to help them have true life. Christ is how God represents himself and also is a statement of his loving qualities and a statement of his fatherhood as well as being his righteous justice. In the world of mathematics Christ is 0 Christ is 0 because without 0, 1 and -1 and all the other numbers loose true meaning because they have no ultimate or universal frame of reference for themselves. Before the other numbers come to recognise the existence and qualities 0 then they have an incomplete understanding of their own value since they can only measure themselves by relationship to one another. John ​@ English Standard Version (ESV) I Am the Light of the World 12 Again Jesus spoke to them, saying, "I am the light of the world. Whoever follows me will not walk in darkness, but will have the light of life." If you would like to learn more about 0, about GOD, you can learn about how he relates to his human creation(this includes YOU) in the Bible. Glory to God in the highest. Amen.
Lazlum
Maths are so hard here in greece 50%Writes below 5/20 while 80%less than 10/20
mia Morales
i math test tomorrowWW meme by: i gotta basketball. game tomorrow
ufarley chuck
Ajaxsied
This didn'tt teach me anything lol
Ajaxsied
I'll just stick with my mother language then.
Enjoy
$29 off
on your first stay at travels. Claim your $29 Airbnb Credit by
clicking here!
Math isn't hard, it's a language | Randy Palisoc | TEDxManhattanBeach Wiki

Mathematics (from Greek μάθημα máthēma, "knowledge, study, learning") includes the study of such topics as quantity (number theory), structure (algebra), space (geometry), and change (mathematical analysis). It has no generally accepted definition.Mathematicians seek and use patterns to formulate new conjectures; they resolve the truth or falsity of conjectures by mathematical proof. When mathematical structures are good models of real phenomena, mathematical reasoning can be used to provide ins...
Math isn't hard, it's a language | Randy Palisoc | TEDxManhattanBeach Similar Videos