This talk was given at a local TEDx event, produced independently of the TED Conferences. Is 26% proficiency in math acceptable to you? That's the question teacher and Synergy Academies Founder Dr. Randy Palisoc asks the TEDxManhattanBeach audience. With only 26% of U.S. twelfth graders proficient in mathematics, Randy shares his solution: teach math as a language. Putting words back into math lessons enables even the youngest school-age minds to grasp complex concepts, such as fractions, that are traditionally thought of as abstract and difficult to understand. In his stunningly simple and effective approach, math no longer creates problems for kids but solves them.

Randy Palisoc is a passionate educator, known for making math easy. A founder of the five-time national award winning Synergy Academies, Randy is proud to identify Synergy as an "in spite of" school. In spite of the fact that its students were disadvantaged and in spite of the fact that it did not have its own facility and had to pack up its classrooms every single week, his school was the first and only elementary school in South Los Angeles to ever win the National Blue Ribbon Award, and was named the #1 Urban Elementary School in America in 2013.

Seeking a broader impact, Randy left Synergy this year to start Ironbox Education. One of the ways he believes we can dramatically improve America's schools is by doing a better job teaching math to our students in a way that makes sense to them. Randy believes implementing a few changes in the way we approach math will give students the confidence and thinking skills to be more competitive in a global economy.

Favorite TED Talk: "My Invention That Made Peace With Lions": Richard Turere

The "Game Changer" he most admires is Steve Jobs, because he had the ability to envision things we did not even know we needed or wanted.


About TEDx, x = independently organized event In the spirit of ideas worth spreading, TEDx is a program of local, self-organized events that bring people together to share a TED-like experience. At a TEDx event, TEDTalks video and live speakers combine to spark deep discussion and connection in a small group. These local, self-organized events are branded TEDx, where x = independently organized TED event. The TED Conference provides general guidance for the TEDx program, but individual TEDx events are self-organized.* (*Subject to certain rules and regulations)
Math isn't hard, it's a language | Randy Palisoc | TEDxManhattanBeach Video Statistics
Math isn't hard, it's a language | Randy Palisoc | TEDxManhattanBeach Reviews
GamersBienvenidos
21 September 2019
Well, that's weird, i know how to speak 3 languages, but can't understand maths at all...
Desi Andaz
20 September 2019
Math anxiety is a world wide problem.
Typhon
19 September 2019
I'm sorry but is no one pointing out that this guy is Asian...
Payoneer
22 September 2019
Exclusive Promo! Payoneer is an online payment platform that lets you transfer money from any corner of the world! Sign Up an Earn $25 for free by joining Payoneer click here!
ADT
18 September 2019
I'm gonna fail my math test.
Snuffeldjuret
17 September 2019
Hm, isn't that how we teach math already? That is how I learned it and that is how I teach it :P.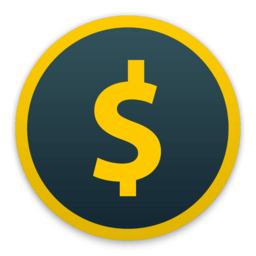 Honeyminer
22 September 2019
Start mining cryptocurrency right now, for free. Honeyminer makes mining and earning money simple for anyone with a computer. Start Earning Now!
Byte King
17 September 2019
I want this guy to be my maths teacher.
RedRedMCmusic
15 September 2019
Studying for the Asvab and the math portion is giving me headaches. I just wanna hunt drug dealers and be a badass
Rita Mae Brown
15 September 2019
Creativity comes from trust. Trust your instincts. And never hope more than you work.
Matias' Channel
14 September 2019
HDR palisoc is my favorite teacher he's in my shcool
Kelsie Anstaett
11 September 2019
Strawbewy
11 September 2019
Well I guess I'm bad at learning languages then..
Chuck Norris
22 September 2019
Chuck Norris taught spongebob how to make a camp fire. Underwater.
Saint Michael
10 September 2019
But isn't learning a new language hard?
Math isn't hard, it's a language | Randy Palisoc | TEDxManhattanBeach Wiki

Mathematics (from Greek μάθημα máthēma, "knowledge, study, learning") includes the study of such topics as quantity (number theory), structure (algebra), space (geometry), and change (mathematical analysis). It has no generally accepted definition.Mathematicians seek and use patterns to formulate new conjectures; they resolve the truth or falsity of conjectures by mathematical proof. When mathematical structures are good models of real phenomena, then mathematical reasoning can provide insight o... tedx, United States, English, TEDxTalks, Mathematics, Education, ted x, ted, Physics, tedx talks, Social Media, Career/Life Development, Psychology, ted talks, Economics, Chemistry, ted talk, tedx talk,
Math isn't hard, it's a language | Randy Palisoc | TEDxManhattanBeach Images



Math isn't hard, it's a language | Randy Palisoc | TEDxManhattanBeach Like Videos