Watch us shuck a ton of oysters and taste some of the finest seafood delicacies Australia has to offer in our journey down under the SEA!

Are you a business looking to work with The Try Guys? Reach out to us at 2ndtrybusiness@gmail.com for all business inquiries!

🎧THE TRYPOD 🎧: watch our new podcast at youtube.com/trypod or listen at tryguys.com/podcast

📘THE HIDDEN POWER OF F*CKING UP 📘: check out our new book at tryguys.com/book

Get your official Try Guys color hoodies and phone cases at tryguys.com/collections/color-line 💙❤️💚💜

Support us! patreon.com/tryguys. Join our Patreon to get videos a day early, plus, live streams, chatrooms, BTS footage, exclusive merchandise, and more!

SUBSCRIBE TO AND FOLLOW THE TRY GUYS
youtube.com/c/tryguys
facebook.com/tryguys
twitter.com/tryguys
instagram.com/tryguys

FOLLOW THE GUYS
Instagram.com/keithhabs
Instagram.com/nedfulmer
Instagram.com/korndiddy
instagram.com/eugeneleeyang

twitter.com/keithhabs
twitter.com/nedfulmer
twitter.com/korndiddy
twitter.com/eugeneleeyang

THE TRY GUYS
The #TryGuys is the flagship channel of 2ND TRY, LLC. Tune in twice a week for shows from Keith, Ned, Zach and Eugene, the creators and stars of The Try Guys.

Thank you to Cutler & Co for hosting us and preparing such a fine dining experience!
Find them online at cutlerandco.com.au
Or on IG: @cutlerandco

APPEARANCES:
Colin Mainds - Head Chef, Cutler & Co.
IG: @colin_mainds
Leanne Altmann - Beverage Director, Cutler & Co
IG: @lea_alt_

EDITED BY
YB Chang @xoybox

MUSIC
Licensed from AudioNetwork

SFX
Licensed from Audioblocks

VIDEO
Licensed from Videoblocks

Official Try Guys Photos
By Mandee Johnson Photography | @mandeephoto

2nd Try, LLC STAFF
Executive Producer - Keith Habersberger
Executive Producer - Ned Fulmer
Executive Producer - Zach Kornfeld
Executive Producer - Eugene Lee Yang
Producer - Rachel Ann Cole
Producer - Nick Rufca
Production Manager - Alexandria Herring
Editor - Devlin McCluskey
Editor - YB Chang
Editor - Elliot Dickerhoof
Assistant Editor - Will Witwer
Camera Operator - Miles Bonsignore
Production Assistant - Sam Johnson
Sound Operator - Jonathan Kirk
Content Strategist - Kaylin Burke

Special Thanks To!

Thanks to all of our Gold Level Patrons! AJ S., Amy Fleming, Ana Camba, Cat Hicks, Elisa Proust, Emma Godfrey, Erica Rao, Jared Aarons, Kelsey Bock, Kourtney Wong, Loretta Wen, Matthew Tadros, Miha, Paulus, Sarah Waxman, Traci Lew, Wendy Tran, Lily
Do you like The Try Guys Eat $1,200 Of Gourmet Seafood • Try Australia video? Please share your friends!
The Try Guys Eat $1,200 Of Gourmet Seafood • Try Australia Video Statistics
The Try Guys Eat $1,200 Of Gourmet Seafood • Try Australia Comments & Reviews
The Try Guys
How many of y'all like Vegemite? Should we give it another try???
June Cooper
God I hate seafood xD Well I'm also allergic
frankiethespaz
Does anyone know why they're so horny this video? This is like the horniest try guys video and that's including the lingerie videos...
Payoneer
Exclusive Promo! Payoneer is an online payment platform that lets you transfer money from any corner of the world! Sign Up an Earn $25 for free by joining Payoneer click here!
Jake Mello
1:29 he blows out a booger :0
maddi w
As an australian, huge lover of vegemite! When i was a kid i used to eat it out of the jar with a spoon (do not advise, the shit is so expensive)
ilive2laugh1
sleep. vegemite is amazing - but butter first!!!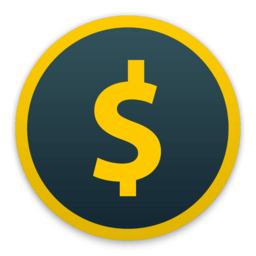 Honeyminer
Start mining cryptocurrency right now, for free. Honeyminer makes mining and earning money simple for anyone with a computer. Start Earning Now!
Dude ILLigence
The Beta Bois share the meat of a sailor for $1200
Michael Seger
5:34 i love how the chef subtly put the marron back on ice lol
Thomas Edwards
1200 bucks because seafood is over priced in Australia also spanner crabs are trash crabs
raiqa? more like bore: ragnarok
18:10 anyone that knows twdg will understand what i mean
H C
"a thin layer" *proceeds to place a thick ass layer on bread*
Nadia Garnet
Look I love you Channel you guys are great and all but I'm from Australia and first off you put the butter on before you put the Vegemite on and secondly even though you put a little bit of veggie might on you still put too much on because you're meant to have like a tiny amount otherwise it tastes like absolute ass I wouldn't know but I'm just assuming that's what ass tastes like in which case I'm never eating ass but you get the idea AND OH MY GOD THEY ARE PRAWNS FUCKING HELL sorry I just had to get that out of my system
Chuck Norris
Chuck Norris said "Go fuck yourself" and you did...
Taylor Bastian
Honey Bug should be a drag queen's name
Taylor Bastian
I want to know what Zack was drinking. I don't drink alcohol too.
Alexandra Younie
Still did the vegemite toast wrong 🤦‍♀️ have to get an Australian to make it for you I think lol. Love the eppisode!
Eliza XOX
10:05 That why they called it down under in Australia it God's 🍆 And I live in W,A, and this make me think that some real sh*t.
MillieAnimation
I can't be the only one that respects Eugene even more now that he understands us Australians and vegemite
Aya Hwj
Bec 6054
I love you can tell its an Aussie hotel cause theres vegemite on the breakfast stand 😂👍
Pornpavee Athsukitkul
They shouldn't kept the crab alive, or else it will eat itself
Carl Bard
Though no one can go back and make a brand new start, anyone can start from not and make a brand new ending.
Enjoy
$29 off
on your first stay at travels. Claim your $29 Airbnb Credit by
clicking here!
The Try Guys Eat $1,200 Of Gourmet Seafood • Try Australia Wiki

The (listen) is a grammatical article in English, denoting persons or things already mentioned, under discussion, implied or otherwise presumed familiar to listeners or readers. It is the only definite article in English. The is the most commonly used word in the English language, accounting for seven percent of all words. It is derived from gendered articles in Old English which combined in Middle English and now has a single form used with pronouns of either genders. The word can be used with...
The Try Guys Eat $1,200 Of Gourmet Seafood • Try Australia Similar Videos