A lot of people who own an iPhone or an Apple Watch still don't use Apple Pay. And that's a shame because it's faster and more secure than using a physical credit card at a register. Apple Pay is basically a digital wallet on your iPhone, iPad, Apple Watch or Mac that lets you buy things in stores, via apps and on the web. You can even use it to send and receive money to and from friends and family with Messages.

In the video, we walk you through how to add credit and debit cards to Apple Pay, configure settings and use Apple Pay both in stores and online.

Patrick's Twitter: twitter.com/trickholland

Apple Pay set-up: cnet.co/32EP7sW
Apple Card vs Apple Pay vs Apple Cash: cnet.co/30Q1zV5
Apple Pay and transit cards: cnet.co/2JMGtkU

Featured products in this video:
MacBook Pro: amzn.to/2M4hVoO
iPhone XS Max: amzn.to/2M9lvhu
Apple Watch Series 3: amzn.to/2McB2xj
iPad Air: amzn.to/2Yn6Qpt

CNET may get a share of revenue from the sale of the products linked above.

Subscribe to CNET: youtube.com/user/cnethowto
Check out our playlists: youtube.com/user/cnethowto/playlists
Visit CNET's How To site: cnet.com/how-to/
Download the new CNET app: cnet.app.link/GWuXq8ExzG
Like us on Facebook: facebook.com/cnet
Follow us on Twitter: twitter.com/cnet
Follow us on Instagram: bit.ly/2icCYYm

Music credits in the video:
Cafe Latte by Bob Bradley | Noel Dennis
Let's Get Started by Frank Mizen | Daniel Mizen | Miles Brear Gilderdale | Chris Norton
Oscar by Tim Garland
Swing Swing Swing by Neil Sidwell

#Apple #applepay #howto
How to set up and use Apple Pay Video Statistics
How to set up and use Apple Pay Reviews
D
05 December 2019
I don't believe this works. Send me $1000
Nilly-Rosilly
01 December 2019
You should have your own talk show! Just love your attitude and your natural, down to earth way of talking to us! I wouldn't mind listening to you for hours! You're THAT pleasant! Oh! And thanks for all that info! 👏
Xx_weed boi69_xX
25 November 2019
My Bank doesn't support apple pay :(
Payoneer
09 December 2019
Exclusive Promo! Payoneer is an online payment platform that lets you transfer money from any corner of the world! Sign Up an Earn $25 for free by joining Payoneer click here!
Tom Baker
23 November 2019
Why isn't "wallet and Apple Pay" in my list in settings on my iPhone I wonder
I Love Sea Shepherd
18 November 2019
Mines been set up yet it says no transactions available, can u help please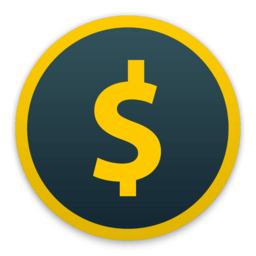 Honeyminer
09 December 2019
Start mining cryptocurrency right now, for free. Honeyminer makes mining and earning money simple for anyone with a computer. Start Earning Now!
Woody83
16 November 2019
Great video thanks! I do have a question. If a friend sends me money dose that money go on my credit card? If so if I have a zero balance on the card, would I now show a positive balance? Thanks again!
Frank R. Pilot
14 November 2019
What if I have a business and I want to have paid by Apple Pay?
Eckhart Tolle
14 November 2019
Whenever something negative happens to you, there is a deep lesson concealed within it.
Whut Now!
09 November 2019
Ameneh Ghaleh
03 November 2019
What the hell is with the music??? So LOUD
Vio Edward
29 October 2019
i don't see wallet and apple pay in Setting . why?
Chuck Norris
09 December 2019
Chuck Norris is BLACK...thats it
661 Choppin
28 October 2019
Here's a random sub for ya bud! Stemming from a random thought/search. Really enjoyed the humor/info
How to set up and use Apple Pay Wiki

How may refer to: How (greeting), a word used in some misrepresentations of Native American/First Nations speech How, an interrogative word in English grammar How?, one of the Five Ws in journalism.
How to set up and use Apple Pay Images



How to set up and use Apple Pay Like Videos