We had to settle for a point from an entertaining clash at Norwich in Freddie Ljungberg's first match as our interim head coach on Sunday.

After a particularly trying period, the Swede's ascension to become our interim head coach had created a real sense of positivity – and the way we opened this match reflected that.

We were playing with more freedom than had been previously evident, and imposing ourselves on the hosts and pinning them back for extended periods.

But for all the neat interplay and one-touch passing, we were unable to find a way through – although both Joe Willock and Shkodran Mustafi came close – and the hosts eventually punished us.

Teemu Pukki's opening goal had more than a touch of fortune about it, hitting the unfortunate Mustafi and spinning beyond Bernd Leno, but we responded well and were awarded a penalty for a handball three minutes later.

The decision was checked on VAR but eventually confirmed – and while Pierre-Emerick Aubameyang saw his initial spot kick saved by Tim Krul, the video referee ordered it to be retaken for encroachment. This time Auba made no mistake.

But were fell behind once again right on the stroke of half time when Norwich broke again through the dangerous Onel Hernandez, who found Todd Cantwell in space and the midfielder slotted it into the far corner.

Here was the first test of Ljungberg's reign as he sought to lift his team at the interval, and they were soon back on the front foot at the start of the second half – only to have a penalty shout waved away for what looked like another handball.

But we got our equaliser in the 56th minute when Aubameyang struck his 10th Premier League goal of the season, curling in from close range after meeting a loose ball in the box. Game on.

Almost instantly, Bernd Leno was called into action to make a superb reaction save to deny Kenny McLean, before Cantwell fired wide moments later and then Leno was called into action to keep out Pukki's effort.

As we entered the closing stages, there was a half chance for Mesut Ozil but the hosts were really piling on the pressure and Leno had to make a fine save to deny Max Aarons.

Torreira had a goalbound shot blocked deep into injury time, but there was to be no late twist, and we had to settle for a point.

#arsenal #premierleague #aubameyang

For more match action, highlights and training videos, make sure you become a digital member and sign up to Arsenal Player. It's FREE and is the Home of the Game: po.st/YTArsenalPlayer

Subscribe to the Official Arsenal YouTube Channel: arsn.al/Subscribe

Follow us on Facebook: po.st/facebookyt

Follow us on Twitter: po.st/twitteryt

Follow us on Instagram: po.st/instagramyt

Follow us on Soundcloud: po.st/soundcloudyt

This is the Official YouTube channel for Arsenal Football Club. This channel will aim to showcase the personality of Arsenal Football Club and give fans more of an insight into what it's like to be at this fantastic club. This channel will look behind the scenes and get closer to the likes of Mesut Ozil, Pierre-Emerick Aubameyang, Henrikh Mkhitaryan, Alexandre Lacazette, Bernd Leno, Granit Xhaka, Hector Bellerin, and more.

ABOUT ARSENAL FC


Arsenal Football Club were formed in 1886. They have amassed 13 League titles, 13 FA Cups and many other major trophies since then. Their greatest players include: Thierry Henry, Dennis Bergkamp, Tony Adams, Ian Wright, Robert Pires, Liam Brady, Patrick Vieira, Cliff Bastin and Charlie George.
Do you like HIGHLIGHTS | Norwich City 2-2 Arsenal | Premier League | Dec 01, 2019 video? Please share your friends!
HIGHLIGHTS | Norwich City 2-2 Arsenal | Premier League | Dec 01, 2019 Video Statistics
HIGHLIGHTS | Norwich City 2-2 Arsenal | Premier League | Dec 01, 2019 Comments & Reviews
Fang Si Anga
You dont need to make this, what the diference with full game? you still gonna see leno in every single minutes anyway.
nxbmin.
Ginong Pratidino Rosandaru
When Mustafi being Mustafi...
Payoneer
Exclusive Promo! Payoneer is an online payment platform that lets you transfer money from any corner of the world! Sign Up an Earn $25 for free by joining Payoneer click here!
Papa Kwashie
Unai is laughing over wine. Such sloppy defending. What's happening with Brighton? Loss??? Well am not surprised. Lazy players. Stop gap coach not fit. Players not ready to play for the badge, not even for their conscience, if they have one...
Wandile Dludlu
Same defence blunders as under Unai Emery!
Bencola Creative
Leno was on point, defense was horrible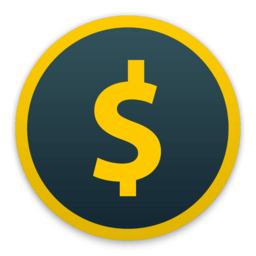 Honeyminer
Start mining cryptocurrency right now, for free. Honeyminer makes mining and earning money simple for anyone with a computer. Start Earning Now!
Bencola Creative
Leno was on point, defense was horrible
Desria Bariasis
Bek nya arsenal banyak sampah nya, kasian kipernya 😂
Jordan Davis
Mustafi is atrocious as a centre back. He keeps backing back as a defender instead of closing down the player.
ash unknown
Arsenal sell David Luis n buy new defender gonesssake
Fra Mia
mustafi and luiz in the same sentence is like trusting the forks to guard the sheep
Ivium
Is there actually some people who still support Arsenal?? I thought it was a dead club
Chuck Norris
Chuck Norris has the eyes of an angel and the soul of a saint. He keeps them in a footlocker under his bed. "
Muksin Guru
Rendyansyah Putra
syeikhabil asshoqofi
ATS
Freddie with 1 session did good tbh and I saw improvements with the way they move the ball quicker and now with the diagonal passes
Jaisean
3:53 why did that person toss the ball on the field??
Jaisean
Arsenal: *gets penalty* *misses penalty* Referee: "wait, that's illegal! Take again"
dewa slot qqhokibola
kalau kamu mau bertaruh bola hanya QQhokibola yang bisa memberikan beragam jenis permainan
Alex Karthik
honestly Guendouzi shouldn't be playing DM. He's more of a LM or RM in a 433. He isn't consistent on ball retrieval or holding the ball or timing when to move forward. Ramsey was very intelligent in that. I prefer xhaka and torreira atm in that DM position if we're playing 4231 tomorrow. I think I prefer that with Ozil at AM with Pepe on the right. I kinda want to see how our team shapes up without Willock or Saka for once.
Alphonse Karr
Some people are always grumbling because roses have thorns; I am thankful that thorns have roses.
Enjoy
$29 off
on your first stay at travels. Claim your $29 Airbnb Credit by
clicking here!
HIGHLIGHTS | Norwich City 2-2 Arsenal | Premier League | Dec 01, 2019 Wiki

HIGHLIGHTS | Norwich City 2-2 Arsenal | Premier League | Dec 01, 2019 video wiki coming soon.
HIGHLIGHTS | Norwich City 2-2 Arsenal | Premier League | Dec 01, 2019 Similar Videos