Today I talk about prebiotics and probiotics in skin care products like Tula.

This video is not sponsored. Links below contain affiliates.

💜Skin care mentioned in this video
La Roche Posay Toleriane SPF 30 bit.ly/2UelUDV
La Roche Posay Toleriane Moisturizer bit.ly/2HW9ABt

💜References
1. Dréno B et al. J Eur Acad Dermatol Venereol. 2016 Dec;30(12):2038-47.

2. O'Neill CA et al. Bioessays. 2016 Nov;38(11):1167-76.

3. Kong HH. Trends Mol Med. 2011 Jun;17(6):320-8.

4. Kong HH et al. J Invest Dermatol. 2017 May;137(5):e119-22.

5. Gallo RL. J Invest Dermatol. 2017 Jun;137(6):1213-4.

6. Byrd AL et al. Nat Rev Microbiol. 2018 Mar;16(3):143-55.

7. Grice EA et al. Nat Rev Microbiol. 2011 Apr;9(4):244-53.

8. Rodrigues Hoffmann A. Vet Dermatol. 2017 Feb;28(1):60-e15.

9. Moestrup KS et al. J Invest Dermatol. 2018 May;138(5):1225-8.

10. Prescott SL et al. World Allergy Organ J. 2017 Aug 22;10(1):29.

11. Costello EK et al. Science. 2009 Dec 18;326(5960):1694-7.

12. Zeeuwen PL et al. Genome Biol. 2012 Nov 15;13(11):R101.

13. Mukherjee S et al. Sci Rep. 2016 Oct 27;6:36062.

14. Oh J et al. Genome Med. 2012 Oct 10;4(10):77.

15. Ross AA et al. mSystems. 2017 Jul 20;2(4).

16. Blázquez AB et al. Transl Res. 2017 Jan;179:199-203.

17. Rock R et al. Open Forum Infect Dis. 2017 Oct;4(1):S232.

18. Baldwin HE et al. J Drugs Dermatol. 2017 Jan 1;16(1):12-8.

19. Byrd AL et al. Nat Rev Microbiol. 2018 Mar;16(3):143-55.

20. Maguire M et al. Arch Dermatol Res. 2017 Aug;309(6):411-21.

21. Kong HH et al. Genome Res. 2012 May;22(5):850-9.

22. Glatz M et al. PLoS One. 2018 Feb 28;13(2):e0192443.

23. Two AM et al. J Invest Dermatol. 2016 Oct;136(10):1950-4.

24. Lee HJ et al. MicrobiologyOpen. 2018 Apr;7(2):e00557. doi: 10.1002/mbo3.557.

25. Cohen PA. JAMA Intern Med. 2018 Sep 17. doi: 10.1001/jamainternmed.2018.5403.


💜Subscribe! GS67rQ

💜Social media
Instagram @drdrayzday
Facebook @DrDrayzDay
Twitter: @drdrayzday

📪Mail:
PO Box 542234
Houston, TX 77254

Disclaimer: This video is not intended to provide diagnosis, treatment or medical advice. Content provided on this Youtube channel is for informational purposes only. Please consult with a physician or other healthcare professional regarding any medical or health related diagnosis or treatment options. Information on this Youtube channel should not be considered as a substitute for advice from a healthcare professional. The statements made about specific products throughout this video are not to diagnose, treat, cure or prevent disease.
PREBIOTICS & PROBIOTICS IN SKIN CARE (TULA?) | DR DRAY Video Statistics
PREBIOTICS & PROBIOTICS IN SKIN CARE (TULA?) | DR DRAY Reviews
Jacob Charriere Forman
24 September 2019
Do you think parabens affect the skin's microbiome?
Amie Smith
17 September 2019
Could you do a review on more of the tula products? Thanks!
HeartagramTroll
14 September 2019
I love this La Roche. It helped my face so much.
Payoneer
23 October 2019
Exclusive Promo! Payoneer is an online payment platform that lets you transfer money from any corner of the world! Sign Up an Earn $25 for free by joining Payoneer click here!
Amanda Marquez
01 September 2019
What are your thoughts about bifidus extract? Is that considered more of a pro biotic vs the ferment? Bc that's the active ingredient in Lancome's advanced genefique serum.
Maria Pacheco
27 August 2019
Is toleriane soap (only cocamidopropyl bethaine) enough to remove tretinoin cream safely by the morning? Same doubt about Neutrogena No Alcohol Toner. Also, does cocamido clean mineral oil up?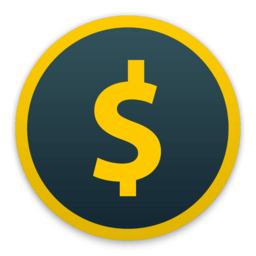 Honeyminer
23 October 2019
Start mining cryptocurrency right now, for free. Honeyminer makes mining and earning money simple for anyone with a computer. Start Earning Now!
Maria Pacheco
27 August 2019
Thermal spring water video o/
Tina K
21 August 2019
Dr Dray, For someone using metrogel topical antibiotic , what should they do once they stop? Should they use prebiotic cream, or spray?
Rabindranath Tagore
21 August 2019
We read the world wrong and say that it deceives us.
Lauren Farley
26 July 2019
I love and appreciate you putting citations in your videos. It's so important for effective communication in the scientific community and in popular media. Thank you!!
Bloo Sapphire
24 July 2019
So do benzoyl peroxide, S etc. harm the microflora, (the non-pathogenic, mutualistic ones) of the skin?
My cozy MN Life
10 July 2019
I can honestly say I hated this cleanser. It irritated my face and caused me to breakout. I need to just get rid of it.
Chuck Norris
23 October 2019
Chuck Norris found Bin Laden
Shiloh Woodard
02 July 2019
A video on thermal spring water would be very helpful!
PREBIOTICS & PROBIOTICS IN SKIN CARE (TULA?) | DR DRAY Wiki

PREBIOTICS & PROBIOTICS IN SKIN CARE (TULA?) | DR DRAY video wiki coming soon.
PREBIOTICS & PROBIOTICS IN SKIN CARE (TULA?) | DR DRAY Images



PREBIOTICS & PROBIOTICS IN SKIN CARE (TULA?) | DR DRAY Like Videos