Looking for a simple solution to auto-publish your #WordPress blog posts to #Facebook, #Twitter, #Pinterest, or other Social Networks? Kori Ashton will help you find three great #plugins to make it happen! #WordPress

JetPack - Publicize -
jetpack.com/support/publicize/

AccessPress Facebook FREE Version
wordpress.org/plugins/accesspress-facebook-auto-post/

AccessPress Premium Version
codecanyon.net/item/accesspress-social-auto-post/11752265?ref=KoriAshton

NextScripts Facebook Free (or Pro Version)
wordpress.org/plugins/social-networks-auto-poster-facebook-twitter-g/

*********************************************************************
SUBSCRIBE TO FOLLOW KORI - youtube.com/c/koriashton?sub_confirmation=1
*********************************************************************

JOIN THE ASK KORI COMMUNITY - watch the live webinars each month and subscribe to see past sessions. vimeo.com/ondemand/koriashton

Hey Y'all - Thanks for watching. Each week I'm creating videos just like this one to help you improve your online marketing. Be sure to subscribe so that you get access to each video. If you have questions about a process, product, or service that I've mentioned in a video, please reach out directly to the authors of that item first. If there's a question about something specific I've shared, comment in the thread and I'll reply within a day or two.

To get my attention more quickly tweet me @KoriAshton or submit a question on askkori.com

KORI ASHTON IS A CEO, KEYNOTE SPEAKER, YOUTUBER & BUSINESS COACH.

In 2012 Kori Ashton co-founded a digital marketing agency in Texas called WebTegrity. During that time she was listed as one of seven women who ran tech startups in San Antonio to watch. Just four short years later WebTegrity was ranked sixth in San Antonio and she sold the company and experienced another dream of becoming a millionaire. Her entrepreneurial journey is what powers her to give back to others who want to achieve that success. The lessons learned and the resources discovered are all part of her shared strategy and business coaching.

Playlists:
WordPress Wednesday - youtube.com/watch?v=rJVTngC5_mM&list=PLEHHgcyfqqx5cf-h54G_aIgGWaQFJU8Gk

SEO Tips & Resources -
youtube.com/watch?v=AFXUhTBPPms&list=PLEHHgcyfqqx7OjmmT1lmQvcdJWk2Z2zTJ

Beginner WordPress -
youtube.com/watch?v=B7RiQKvuCmg&list=PLEHHgcyfqqx7AjAeYGk6JEfsTewqR4aHI

Gravity Forms -
youtube.com/watch?v=4t45k4PDmZ4&list=PLEHHgcyfqqx5iISOtnphpR5RmSeX3arUn

Kori's Toolbox -
askkori.com/toolbox/

Follow Kori Here:
Website: askkori.com
Vimeo Community - vimeo.com/ondemand/koriashton
Facebook: facebook.com/koriashton
Twitter: twitter.com/koriashton
NEW: Instagram: instagram.com/kori.ashton
Linkedin: linkedin.com/in/kori-ashton/
✅ AutoPublish Posts from WordPress to Facebook & More Video Statistics
✅ AutoPublish Posts from WordPress to Facebook & More Reviews
YaHj Noredlac
20 September 2019
Ah. Hi. Good Day. I just want to ask if. Do I need to create a Facebook page or just a Facebook to link it to the website to create automatic post or just my Facebook account? Thank you for accommodating my question. Again, Thank you so much.
African Dances
04 July 2019
Do you mind if we use that one? Awesome phrase, "free is always in the budget!" Thanks!
Marian Furgi
07 May 2019
I'm a new suscriber! Nice yo meet you, Lori!
Payoneer
23 September 2019
Exclusive Promo! Payoneer is an online payment platform that lets you transfer money from any corner of the world! Sign Up an Earn $25 for free by joining Payoneer click here!
Marian Furgi
07 May 2019
Hi! I'm from Argentina! Please show how looks un Facebook!!!!
Decor8yourlife Scrapbooking & Card Making
02 May 2019
Hi Kori! Do you know of any app in developement where we can sync our wordpress blog posts or woocommerce posts to YouTube Stories? Thanks in advance! Sandi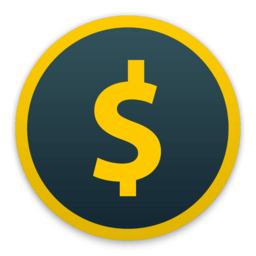 Honeyminer
23 September 2019
Start mining cryptocurrency right now, for free. Honeyminer makes mining and earning money simple for anyone with a computer. Start Earning Now!
Aaron Foster
19 February 2019
access press seems to crash my sites back end. please advise
D. Delphine
19 February 2019
What do you think about social rabbit plugin?
John F. Kennedy
19 February 2019
As we express our gratitude, we must never forget that the highest appreciation is not to utter words, but to live by them.
Ky Fisher
11 February 2019
is there a way to make it so people can facebook like and comment on your post on your website?
News Zero Hour
21 January 2019
i like ur tutorial. U so cute.
Like Music
11 January 2019
What are the conditions for facebook to accept your website?
Chuck Norris
23 September 2019
Chuck Norris has personally hunted down and stuffed a yeti, sasquatch, Bigfoot and a wookie.
Mosho Graphics
07 January 2019
✅ AutoPublish Posts from WordPress to Facebook & More Wiki

A check mark, checkmark or tick is a mark (✓, ✔, etc.) used (primarily in the English speaking world) to indicate the concept "yes" (e.g. "yes; this has been verified", "yes; that is the correct answer", "yes; this has been completed", or "yes; this [item or option] applies to me"). The x mark is also sometimes used for this purpose (most notably on election ballot papers, e.g. in the United Kingdom), but otherwise usually indicates "no", incorrectness, or failure. As a verb, to check (off) or t... WordPress, WordPress to Facebook, auto publish from wordpress to facebook, auto publish wordpress posts to social networks, auto publish facebook, auto publish wordpress, auto publish wordpress posts to facebook, auto publish blog post to facebook, auto publish, wordpress social media, facebook autopost, wordpress to facebook page, wordpress to facebook auto post, how to connect wordpress to facebook page, how to link wordpress to facebook page,
✅ AutoPublish Posts from WordPress to Facebook & More Images



✅ AutoPublish Posts from WordPress to Facebook & More Like Videos