What if we viewed failure as a legitimate possibility? What if we viewed projects as experiments and mistakes as iterations? If you enjoy this video, please subscribe at bit.ly/spencervideos

Transcript: So, I have this sticky note by my computer and it's the same note that I have taped onto my journal and pinned to the cork board in my office. It reads, "This could fail." This could fail. This could fail. I know it sounds negative and maybe even pessimistic. But, actually, it's the opposite.
For me, "this could fail" is a reminder that every single creative act is an experiment.

It might work. It might fail.

But if it fails, it doesn't make me a failure as an artist or a writer or a teacher.

Because every failure is another step closer to success.

But it's more than simply a do-over card.

It's also a clarion call to take creative risks. It's a reminder to write blog posts even when I'm not sure what my audience will think. It's a reminder to sketch these videos even when I don't feel like a "real" artist. It's a reminder to keep working on a novel, even when I'm afraid it won't turn out right.

Sure, I could take the safe route. But I'd rather take a plunge into the creative unknown. I'd rather do things that are challenging.

Because ultimately that's where the creative life is found.
This Could Fail (Why Permission Is Critical To Creative Risk-taking) Video Statistics
This Could Fail (Why Permission Is Critical To Creative Risk-taking) Reviews
Olivia Stramara
18 May 2016
From someone who was in need of a little motivation, due to feeling sort of lost, thank you for this!
Amy Chittenden
20 March 2016
Posting this on my classroom door. Right near my "Mistakes Made Here" sign.
Cush 360 Gaming
17 March 2016
Payoneer
12 December 2019
Exclusive Promo! Payoneer is an online payment platform that lets you transfer money from any corner of the world! Sign Up an Earn $25 for free by joining Payoneer click here!
Iris McDuffie
14 March 2016
Oh so many times we have the notion that we must think positively about our goals, dreams, and ambitions. When in actuality it could fail... We don't or should I say I don't want to think about that. You are right when it comes to the creative mindset that one must have. It could fail. Thanks for the reality check and you are right. All I can do is try, try and try again until it doesn't fail anymore.
William Chamberlain
13 March 2016
You should do audio recordings of your books and self-narrate. I really enjoy listening to your voice. #completelyofftopic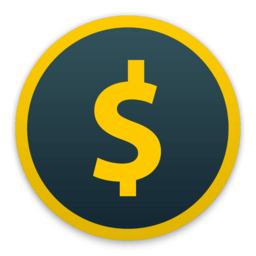 Honeyminer
12 December 2019
Start mining cryptocurrency right now, for free. Honeyminer makes mining and earning money simple for anyone with a computer. Start Earning Now!
John Dryden
31 December 1969
Fortune befriends the bold.
Chuck Norris
12 December 2019
If you are alive today, it's because Chuck Norris decided not to kill you yesterday.
This Could Fail (Why Permission Is Critical To Creative Risk-taking) Wiki

This may refer to: This, the singular proximal demonstrative pronoun .
This Could Fail (Why Permission Is Critical To Creative Risk-taking) Images


This Could Fail (Why Permission Is Critical To Creative Risk-taking) Like Videos