By default, Google Analytics include a lot of valuable reporting features. By simply using the default reports you can extract a lot of insight in to how your website is used.

With event tracking, you can take your analysis of how users interact with your site to new levels of granularity.

By adding a tag to an "onclick" function you can begin to augment your reporting with data reflecting actions taken by your site's users.

The tag contains two mandatory sections, that of the "Category" and "Action". There are then two more optional sections that you can customise to enhance the detail of the data you're collecting- "Label" and "Value".

An Example Of Using Event Tracking

As an example you may wish to track clicks on your social profile buttons if you're looking to direct people to join your communities across the major social networks.

In this instance you may categorise the interaction as "Social Profiles", the action as a "Profile Click", the label "Facebook". If you know on average it costs £2.5 to get a Facebook Like via their advertising platform you could include 2.50 as the value. When you're not advertising on Facebook but achieving Likes then this type of tracking will be a great way of showing what you have SAVED the company in monetary terms.

So to summarise the interaction you want to track:
• Category = Social Profiles
• Action = Profile Click
• Label = Facebook
• Value = 2.50

That will then look like the following piece of code:

onClick="ga('send', 'event', { eventCategory: 'Social Profiles', eventAction: 'Profile Click', eventLabel: 'Facebook', eventValue: 2.50});"

Place that in the link to your Facebook profile and you'll then be tracking when people click your Facebook profile link.

If you have other social profiles all you will need to change is Label to the appropriate social platform and the Value. Remember, if you don't have anything specific for the value you don't need to use it. Same for Label.

The helpful people at Raven tools built gaconfig.com which includes a tag builder for Google Analytics on-click events. gaconfig.com/google-analytics-event-tracking/

To analyse events once they are in place, simply navigate to Events report in Google Analytics:

Google Analytics - Behaviour - Events - Top Events

Practical Uses Of Event Tracking

Here are some practical uses. By no means is this list exhaustive, we have written a blog post that goes into Event Tracking in more detail and includes more examples. You can find it here: koozai.com/blog/analytics/the-complete-google-analytics-event-tracking-guide-plus-10-amazing-examples/

• Pdf downloads
• Clicks on external links
• Clicks on adverts
• Clicks on social buttons
• Add to basket clicks
• Start Live Chat clicks
• Videos:
• Play clicks
• Stop clicks
• Pause clicks
• Duration
• Game assets:
• Which game played
• Levels reached
• Player scores
• Level # or points totals where drop offs occur
• Page: Scroll reach is an excellent way of qualifying blog post bounce rates. Blogs can see a high bounce rate but this isn't always a bad thing, blog comment left, review tracking
• Form completions:
• # or % complete
• drop off point
• # or %errors
• Ecommerce:
• Shipping details
• Stock levels
• Price of product
• Type of card used
• Paypal
• Discount code used
• Product size
• Colour

Important Things To Note

Keep in mind: personal information can't be stored in Google Analytics such as names, addresses, email addresses and phone numbers. Doing this can lead to having your account banned.

Keep in mind: incorporating anything business sensitive (such as profit margin or trade costs) within a tag can be visible by viewing the source code of a page, you can however fire the event server side to keep that information.

Keep in mind: Rank tracking event tracking is now less effective due to the rise of (not provided). Google now will only pass keyword specific data from searches where the user is not logged in to a Google product.

For more information about Event Tracking in Google Analytics please see koozai.com/blog/analytics/the-complete-google-analytics-event-tracking-guide-plus-10-amazing-examples/ For more information on Google Analytics, visit koozai.com/blog/category/analytics/ or find out more about our Website Analytics services here: koozai.com/website-analytics/ .

Feel free to check out our other useful Digital Marketing posts at:
koozai.com/blog/
facebook.com/koozai
twitter.com/koozai
What Is Event Tracking In Google Analytics? Video Statistics
What Is Event Tracking In Google Analytics? Reviews
John carol
28 January 2016
Will that old code work ? or do we have to use the new one ga('send', 'event', [eventCategory], [eventAction], [eventLabel], [eventValue], [fieldsObject]); which is good ?
Pipiyo
07 November 2015
abused the event tracking, dont make the page slow?.
Will Atkinson
18 August 2015
In Google Analytics, is setting up an experiment and setting up an event the same thing? If they aren't could someone please explain the difference? Sorry for a silly question, but I've been out of the digital marketing arena for a couple of years and need a little refresher.
Payoneer
23 September 2019
Exclusive Promo! Payoneer is an online payment platform that lets you transfer money from any corner of the world! Sign Up an Earn $25 for free by joining Payoneer click here!
Will Atkinson
18 August 2015
Excellent presentation Anna.
Mohamed Lahori
13 August 2015
Hi, very interesting video and very well explained. Can you please advise if you have anything on how to track bounce rates to identify which campaigns have largest bounce rates?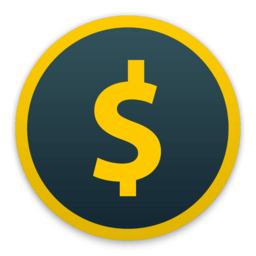 Honeyminer
23 September 2019
Start mining cryptocurrency right now, for free. Honeyminer makes mining and earning money simple for anyone with a computer. Start Earning Now!
Rub Raj
05 June 2015
can you tell me how videos are tracked for play, pause and total time
Jay Maldonado
27 March 2015
'It's doesn't have to be a numerical value...but just think of that as a number' I wonder if 'numerical' means the same thing where she lives, as it does in a standard english dictionary.
Madame de Stael
27 March 2015
Wit lies in recognizing the resemblance among things which differ and the difference between things which are alike.
Eslam Refaat
07 January 2015
Nel Cha
07 November 2014
To use Event Tracking, we must own the website, so that we can add the coding right? How if we want to track competitor website? where we are not able to access to their coding. I have an issue as the competitor's sign up page and thank you page has the same URL, I am unable to set up goals. Trying to look at event tracking, but seems like not working. Could you advise on any better way to track how many people reach thank you page?
Z-thru Analytics
02 November 2014
Great info and explanation Anna on how we can use event tracking in Google Analytics and how users are interacting in our website. This is one way of how we can convert our visitors into leads.  
Chuck Norris
23 September 2019
Chuck Norris just had an incredible lesbian orgy with Nicole Kidman, Penelope Cruz and Katie Holmes. He then mailed the footage to Tom Cruise as a birthday present.
Kunal Balani
10 October 2014
What Is Event Tracking In Google Analytics? Wiki

What is an interrogative pronoun and adverb in English. What or WHAT may also refer to:. analytics, google, tracking, event tracking, Google Analytics (Software), Google Search (Website),
What Is Event Tracking In Google Analytics? Images



What Is Event Tracking In Google Analytics? Like Videos