In March of 1990, a pair of twins - named Dannette and Jeannette Millbrook - disappeared from their hometown of Augusta, GA.

By all indications, they were just a regular couple of teenagers. They came from a large immediate family, but spent most of their time at home: they sang along to songs on the radio, spent most of their free time lounging around in front of the television, and attended church every Sunday.

But on one particular Sunday - March 18th, 1990 - the twins walked through the neighborhood, hoping to collect bus fare from their godfather. They visited their godfather, then their cousin, and finally their sister, before stopping by a convenience store to buy some snacks. When they left the store, they were never seen again.

I am joined by the younger sister of the twins, Shanta Sturgis, as well as the hosts of the podcast The Fall Line.

Part one of three.



Written, hosted, and produced by Micheal Whelan

Music by Lisa Hogan



Follow along with Shanta at her Facebook group, Missing Dannette and Jeannette Millbrook, which can be found at: facebook.com/twwinsfammily/

Check out The Fall Line podcast, whose website can be found at: thefalllinepodcast.com/



If you want to support this episode's sponsor, and save $20 from your first order at Winc, check out: trywinc.com/unresolved

If you want to support this podcast's endeavor to become a weekly show, head to patreon.com/unresolvedpod to pledge your support

Learn more about the podcast at unresolved.me
Do you like The Millbrook Twins (Part One: The Known) video? Please share your friends!
The Millbrook Twins (Part One: The Known) Video Statistics
The Millbrook Twins (Part One: The Known) Comments & Reviews
Crystal Blackwood
I didn't even read what you said but God speaks against witches and wizards and people with familiar spirits and Nemo krampus talking about you channeling up something you ain't Channing about nothingcuz if you describe play soul I hope the Lord let them slap the piss out of you and his Spirit if they did but I just hope that really they're alive and and you know the ending of anything is better than the beginning
KaraJo Lamb
He makes it really hard to listen BC boy Idgaf what you're about to eat for dinner bitch , and Irdgaf about your ITune anything. Stick to the damn topic bruh.
enghy eugene
This is like something out of a book. So scary. Parents watch over your kids, and let them go no where by themselves.
Payoneer
Exclusive Promo! Payoneer is an online payment platform that lets you transfer money from any corner of the world! Sign Up an Earn $25 for free by joining Payoneer click here!
Tiffany Evans
Organ harvesting its been going on. Look it up. I bet that's what happened.
dj2prince
Outflux
I wonder about vendors in the area that day dropping off goods at convenience stores. Clearly, the detective didn't bother to research activity for that day. SHAMEFUL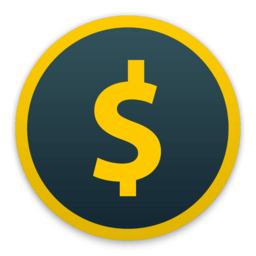 Honeyminer
Start mining cryptocurrency right now, for free. Honeyminer makes mining and earning money simple for anyone with a computer. Start Earning Now!
Gino 2018
Child trafficking and the police was involved that is exactly why they did not care!!! Sick law enforcement... Check out that principal... he is involved...
Joshua Horton
Could you add sub titles for interview parts in the future? I have trouble understanding sometimes due to the lower quality and strong accents. Thanks for your work on the podcast, I really enjoy it.
Matthew Brock
Mr.Whelan....... I really hope you have part 2 to this or another mystery by this time tomorrow. Since I found this I have been a dedicated listener to your show and listen to it every night before bed. I need to figure out how to sponsor/donate to help you keep this going because this is the best podcast that does not rip off other material like that dumb bitch with a front shoulder tattoo who can't research her own material. Keep up the GREAT work my man!!!!
Sinful's Horror Stories
Drum beats throughout the vocals ruins a great episode.
misatogang
did you know that MICHAEL IS FUGGIN BACK DUDES WHAAAA
Heather Hent444
I live in Augusta Georgia. I had never heard of this case and I consider myself a true crime junkie.
Chuck Norris
If you wanted Chuck Norris to Kill himself, then you should kill yourself 1st.
Jon Stevens
Sir: I have listened to many podcasts,and have heard many accounts of various crimes,tragedies and mysteries. True storytelling is an art form....and.....sadly......has been lost in many cases.... However, you have such a nice flair for relating these accounts......thank you for what you do....I will do what I can to support you.....please keep up the good work
meliplay
Haha I actually live on a street in that neighborhood. Actually kinda creepy.
seanlamar29
Do Springfield three please
Dylan Wicklund
IF I LIVED NEAR YOU AND NOT VANCOVER CANADA IF BE THEIR HELPING THIS IS ALREADY SUPER SAD SHE LOST NOT 1 BUT 2 SISTER'S ON THE SAME DAY TOO :( THIS MAKES ME WANT TO CRY WHAT CAN I DO TO HELP SERIOUSLY
Matthew Brock
Hell yeah!!! My man is back with a new story. This totally makes my day!!!
Albert Einstein
I never think of the future. It comes soon enough.
Enjoy
$29 off
on your first stay at travels. Claim your $29 Airbnb Credit by
clicking here!
The Millbrook Twins (Part One: The Known) Wiki

The (listen) is a grammatical article in English,The must stay the. It is the only definite article in English. The is the most commonly used wordThe is the. It is the, the end.
The Millbrook Twins (Part One: The Known) Similar Videos